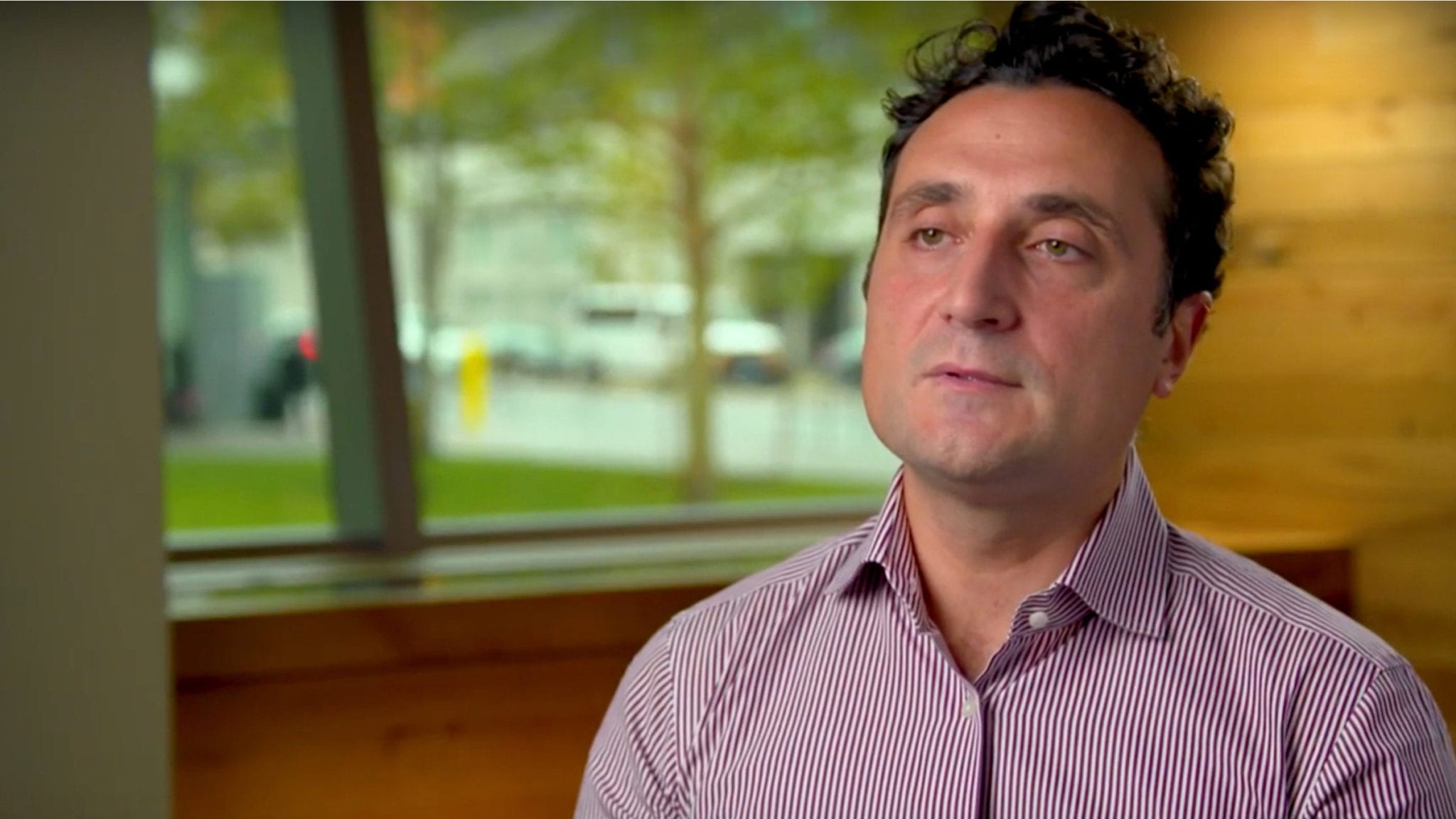 Nello Mainolfi, Kymera CEO (via YouTube)
Kymera, rais­ing $173M+, be­comes the 48th biotech IPO of the year as 2020 sur­pass­es 2019
Yet an­oth­er biotech will hit Nas­daq on Fri­day, and this one marks a mile­stone for 2020.
Cam­bridge, MA-based Kymera has priced its IPO, an­nounc­ing a pub­lic price of $20 per share and $173.7 mil­lion raise. That's up­sized from an ini­tial range of $16 to $18 per share, and would give the com­pa­ny a mar­ket val­ue north of $900 mil­lion.
The an­nounce­ment marks the 48th biotech IPO to go pub­lic this year, sur­pass­ing the to­tal from all of 2019, ac­cord­ing to in­vest­ment an­a­lyst Brad Lon­car. Kymera's tick­er will be $KYMR.
Launch­ing from stealth mode out of an At­las-backed in­cu­ba­tor in 2017, Kymera has been at or near the fore­front of pro­tein degra­da­tion R&D, join­ing oth­er pi­o­neers C4 Ther­a­peu­tics, Arv­inas and Nurix. Kymera has marched for­ward steadi­ly since then, nab­bing $102 mil­lion in a Se­ries C back in March and agree­ing to a col­lab­o­ra­tion with Sanofi in Ju­ly po­ten­tial­ly worth more than $2 bil­lion.
The biotech is fo­cus­ing re­search on a trio of lead pro­grams de­signed to de­grade IRAK4, IRAKIMiD and STAT3, re­spec­tive­ly. IRAK4 was the star of the Sanofi pact, a tar­get that sits down­stream of "one of the most val­i­dat­ed path­ways in in­nate im­mu­ni­ty," Kymera CEO Nel­lo Main­olfi pre­vi­ous­ly told End­points News, re­fer­ring to where the IL-1 cy­tokine fam­i­ly and toll-like re­cep­tor sig­nal­ing con­verges.
Pro­ceeds from Fri­day's IPO are ex­pect­ed to fund the de­vel­op­ment of not on­ly the IRAK4 pro­gram, dubbed KT-474, but the oth­er lead stud­ies through the end of Phase I. Kymera is ex­pect­ed to file its first IND for KT-474 some­time in the first half of 2021, with fil­ings for the oth­er two com­ing lat­er in the year.
Kymera is like­ly look­ing to be­come the sec­ond biotech to bring a pro­tein degra­da­tion pro­gram in­to the clin­ic, af­ter Arv­inas' pro­tein de­grad­er, an an­dro­gen re­cep­tor-tar­get­ing drug for prostate can­cer, reached hu­man test­ing in 2019. Nurix and C4 Ther­a­peu­tics have not be­gun any clin­i­cal stud­ies yet ei­ther, though the duo have inked col­lab­o­ra­tions with Gilead and Roche, re­spec­tive­ly.
While its pro­tein degra­da­tion com­peti­tors have fo­cused main­ly on can­cers, Kymera has branched out in­to in­flam­ma­to­ry and au­toim­mune dis­eases, as well as fi­bro­sis. The com­pa­ny pro­filed about 600 E3 lig­as­es with its plat­form, at­tract­ing both Sanofi and Ver­tex to sign col­lab­o­ra­tion deals.
Sanofi is like­ly aim­ing to find a suc­ces­sor to its block­buster drug Dupix­ent, and hopes they have found an­oth­er di­a­mond in the rough in KT-474. As part of the agree­ment, the French phar­ma would take the lead on Phase II test­ing once Kymera fin­ish­es first-in-hu­man test­ing.