Ky­owa Hakko Kirin hit with a new PhI­II set­back on an old Parkin­son's drug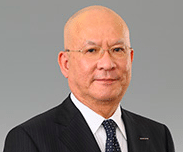 Yoichi Sato, Ky­owa Hakko Kirin
Eight years af­ter Japan's Ky­owa Hakko Kirin was hand­ed an FDA re­jec­tion for its Parkin­son's drug istrade­fylline (KW-6002), re­searchers say they record­ed a Phase III flop for the drug.
The drug, ap­proved in Japan, is de­signed to re­duce the amount of dai­ly off-time pa­tients ex­pe­ri­ence with lev­odopa. But while Ky­owa Hakko's team tracked a trend in fa­vor of the 20 mg and 40 mg dos­es, they did not hit sta­tis­ti­cal sig­nif­i­cance.
The drug fits in­to a well-stud­ied are­na of adeno­sine A2A re­cep­tor an­tag­o­nists. Mer­ck said back in 2013 that its late-stage pro­gram for preladenant showed it was no bet­ter than a place­bo in treat­ing Parkin­son's, caus­ing the phar­ma gi­ant to drop the ther­a­py. But Acor­da bought Bi­otie and its adeno­sine A2A re­cep­tor an­tag­o­nist drug tozadenant (SYN115) in a $363 mil­lion deal at the be­gin­ning of 2016, af­ter see­ing pos­i­tive mid-stage da­ta.
De­spite the miss for a re­ject­ed ther­a­py, the Ky­owa Hakko still be­lieves it has a chance to win over reg­u­la­tors.
"The re­sults of this glob­al Phase 3 tri­al of istrade­fylline are not what we ex­pect­ed," said Yoichi Sato, Man­ag­ing Ex­ec­u­tive Of­fi­cer, Vice Pres­i­dent, Head of Re­search and De­vel­op­ment Di­vi­sion of Ky­owa Hakko Kirin. "We need to ful­ly un­der­stand the study re­sults and will present fur­ther find­ings in­clud­ing those from the sec­ondary out­come mea­sures at up­com­ing sci­en­tif­ic con­gress­es and/or in sci­en­tif­ic jour­nals. In ad­di­tion, we will pur­sue a chance to work with FDA and dis­cuss po­ten­tial for suc­cess­ful sub­mis­sion."