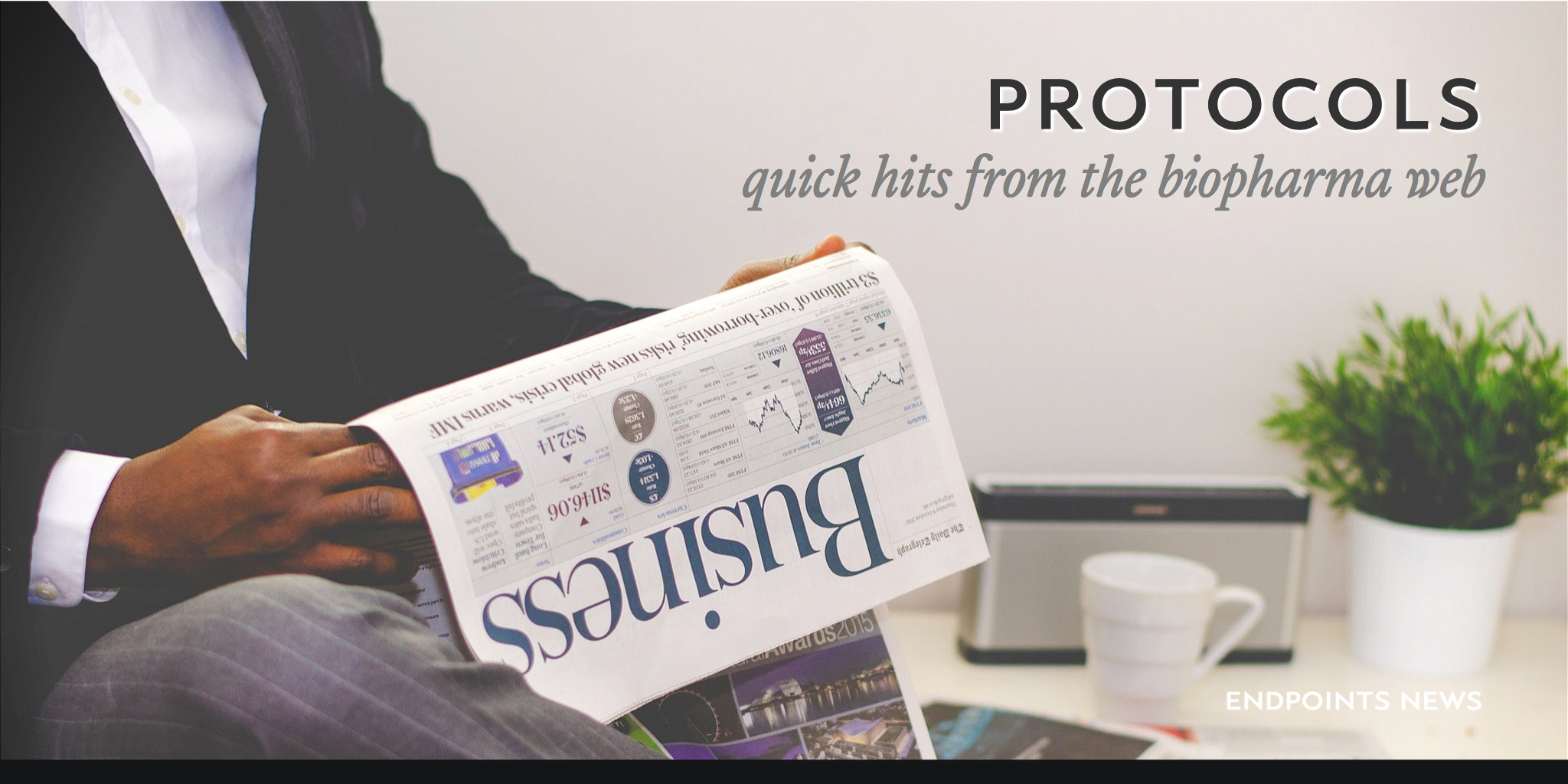 La Jol­la feels the burn of ri­val malar­ia ap­proval; With an­oth­er $10B, Bay­er could fi­nal­ly weed out its her­bi­cide prob­lem
→ La Jol­la Phar­ma­ceu­ti­cal's shares $LJPC tum­bled about 20% to $5.48 on Wednes­day morn­ing af­ter an­oth­er com­pa­ny — Mary­land-based Ami­vas — was grant­ed FDA ap­proval for an IV for­mu­la­tion of an arte­sunate prod­uct for malar­ia. Arte­sunate is the ac­tive in­gre­di­ent used in La Jol­la's lead ex­per­i­men­tal prod­uct, LJPC-0118, which is be­ing de­vel­oped for use in se­vere malar­ia. The Ami­vas news comes as a big blow to La Jol­la's prospects as FDA reg­u­la­tions state that the agency will not ap­prove an­oth­er spon­sor's mar­ket­ing ap­pli­ca­tion for the same drug for the same use or in­di­ca­tion with­in 7 years of the ini­tial ap­proval.
→ Ger­man drug­mak­er Bay­er, which has lost rough­ly $30 bil­lion in mar­ket val­ue since its $63 bil­lion buy­out of US agri­cul­tur­al gi­ant Mon­san­to in 2018, has long suf­fered the headache of deal­ing with the fall­out of Roundup, the her­bi­cide it in­her­it­ed with the ac­qui­si­tion. Bloomberg on Wednes­day re­port­ed a large pro­por­tion of about 125,000 US plain­tiffs who al­lege Roundup caus­es can­cer have ver­bal­ly agreed to a $10 bil­lion set­tle­ment to wrap up all le­gal claims against the weed­killer, cit­ing peo­ple fa­mil­iar with the mat­ter.
→ Mer­sana Ther­a­peu­tics $MRSN got a boost to­day af­ter shar­ing up­dat­ed Phase I ex­pan­sion da­ta on their lead drug XMT-1536. Their high­lights in­clude: "Among those pa­tients with high­er NaPi2b ex­pres­sion, two (2/14) pa­tients achieved a CR, and two (2/14) achieved a PR. Two (2/2) pa­tients with NaPi2b ex­pres­sion not yet de­ter­mined at the time of da­ta cut­off achieved con­firmed PRs. One (1/4) pa­tient with low­er NaPi2b ex­pres­sion (H-score of 90) achieved a con­firmed PR."
Mer­sana adds that it ex­pects to de­fine the pa­tient se­lec­tion strat­e­gy based on the to­tal da­ta set from pa­tients treat­ed with XMT-1536. That was good for a 25% bump in the share price, though there are still plen­ty of ques­tions to be an­swered about com­pet­i­tive­ness and dura­bil­i­ty.
→ NICE, UK's cost-ef­fec­tive­ness watch­dog, has worked out a deal with Roche to low­er its price for the com­pa­ny's flag­ship check­point in­hibitor be­hind closed doors. The Swiss drug­mak­er's Tecen­triq has now been rec­om­mend­ed for use in com­bi­na­tion with chemother­a­py — car­bo­platin and etopo­side — as a first-line treat­ment for ex­ten­sive-stage small cell lung can­cer (ES-SCLC) in the UK in a draft guid­ance. Around 2,400 peo­ple in Eng­land have ES-SCLC, of whom around 1,200 peo­ple will be el­i­gi­ble for treat­ment with Tecen­triq. The US ap­proved the com­bo in the same in­di­ca­tion last year.