La Jol­la grabs $125M roy­al­ty deal to back drug launch, fund R&D
La Jol­la Phar­ma­ceu­ti­cals $LJPC has land­ed $125 mil­lion to back its roll­out of Gi­apreza, a new drug for dan­ger­ous­ly low blood pres­sure that was green-light­ed by the FDA late last year.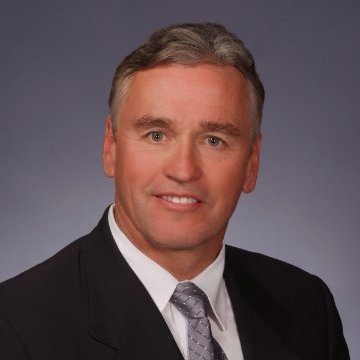 George Tid­marsh
The mon­ey is com­ing from Health­Care Roy­al­ty Part­ners, which gets a roy­al­ty rate that starts off with the 10% max­i­mum and then scales down on rev­enue. Then at the be­gin­ning of 2022 and 2024 the rate can jump 4% at each turn if La Jol­la's sales team isn't meet­ing goals.
Once HRP gets 180% of its in­vest­ment back, the deal ends.
The drug — Gi­apreza (an­giotensin II) — was hand­ed a pri­or­i­ty re­view af­ter the agency looked over piv­otal da­ta for 321 pa­tients. Added to cur­rent stan­dards, it helped raise blood pres­sure, with 70% of the 163 pa­tients test­ed with their drug achiev­ing a pre-spec­i­fied blood pres­sure re­sponse, com­pared to 23% of the 153 pa­tients on a place­bo. But reg­u­la­tors al­so not­ed that it can trig­ger dan­ger­ous blood clots as well. And an­a­lysts have raised con­cerns that the safe­ty pro­file could blunt its com­mer­cial prospects.
"This trans­ac­tion pro­vides us with a strong fi­nan­cial po­si­tion to sup­port the com­mer­cial launch of Gi­apreza, while at the same time fur­ther­ing the de­vel­op­ment of LJPC-401 and our oth­er pro­grams," said La Jol­la CEO George Tid­marsh.