Lat­est Mass­Bio re­port shows just how much bio­phar­ma's biggest sec­tor boomed in 2020
It's clear by now that bio­phar­ma ex­pe­ri­enced a mas­sive boom in 2020, but a new re­port out Thurs­day says the Mass­a­chu­setts hub was par­tic­u­lar­ly suc­cess­ful.
The trade group Mass­Bio re­leased its lat­est in­dus­try snap­shot, sum­ma­riz­ing the last cal­en­dar year as the most suc­cess­ful for the Mass­a­chu­setts bio­phar­ma sec­tor. Over­all, Mass­a­chu­setts-based biotechs raised $5.8 bil­lion in 2020, mark­ing a hefty 93% in­crease from the pre­vi­ous year.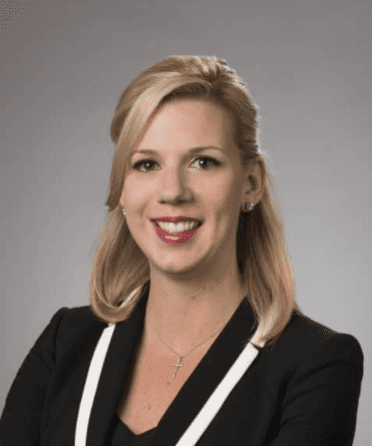 Kendalle Burlin O'Con­nell
That fig­ure breaks all records kept by the or­ga­ni­za­tion, clock­ing in at 21% high­er than the old record of $4.8 bil­lion set in 2018.
Thurs­day's re­port "re­flects how 2020 was a tremen­dous year, es­pe­cial­ly with the chal­lenges giv­en by Covid," Mass­Bio pres­i­dent Kendalle Burlin O'Con­nell told End­points News. "The abil­i­ty to re­spond with mul­ti­ple vac­cines and ther­a­peu­tics was able to re­al­ly gen­er­ate con­fi­dence in the R&D abil­i­ties, in­ter­est that led to the record-break­ing in­vest­ment."
So where did the mon­ey flow to? Burlin O'Con­nell not­ed that 35% of the fund­ing went to­ward Se­ries B rounds, and the IPO mar­ket — which was hot not just in Mass­a­chu­setts but all around the coun­try — helped boost funds even more.
Mass­Bio re­port­ed that there were 21 area com­pa­nies that jumped to Nas­daq in 2020, rep­re­sent­ing 32% of all US-based bio­phar­ma IPOs. In to­tal, those com­pa­nies raised about $3.9 bil­lion, more than qua­dru­pling the $910 mil­lion com­bined IPO raise from 2019.
Mass­a­chu­setts' biggest IPO win­ners were Re­lay with $460 mil­lion, For­ma with $319 mil­lion and Atea with $300 mil­lion, Mass­Bio said, while the av­er­age Mass­a­chu­setts IPO raise clocked in at $181 mil­lion.
And as with every oth­er in­dus­try, SPACs got in on the Mass­a­chu­setts bio­phar­ma game as well. Though there were on­ly four bio­phar­ma com­pa­nies to go pub­lic through a SPAC, Mass­Bio said, two of those were based in Mass­a­chu­setts: Cerev­el and Gem­i­ni. The biotechs raised $440 mil­lion and $216 mil­lion, re­spec­tive­ly, through the blank check com­pa­nies.
In terms of VC fi­nanc­ing rounds, Mass­a­chu­setts bio­phar­ma saw 15 rais­es of at least $100 mil­lion, with Atea lead­ing the way here. Their $215 mil­lion Se­ries D was the largest of any area biotech.
Look­ing ahead to 2021, Burlin O'Con­nell says the Mass­a­chu­setts sec­tor is car­ry­ing over its mo­men­tum in­to the new year.
"We're off to an in­cred­i­bly strong year," she said. "It's im­per­a­tive that bio­phar­ma con­tin­ue to get sup­port they need through in­vestor con­fi­dence and pub­lic poli­cies."
Kendalle Burlin O'Con­nell, Mass­Bio via YouTube