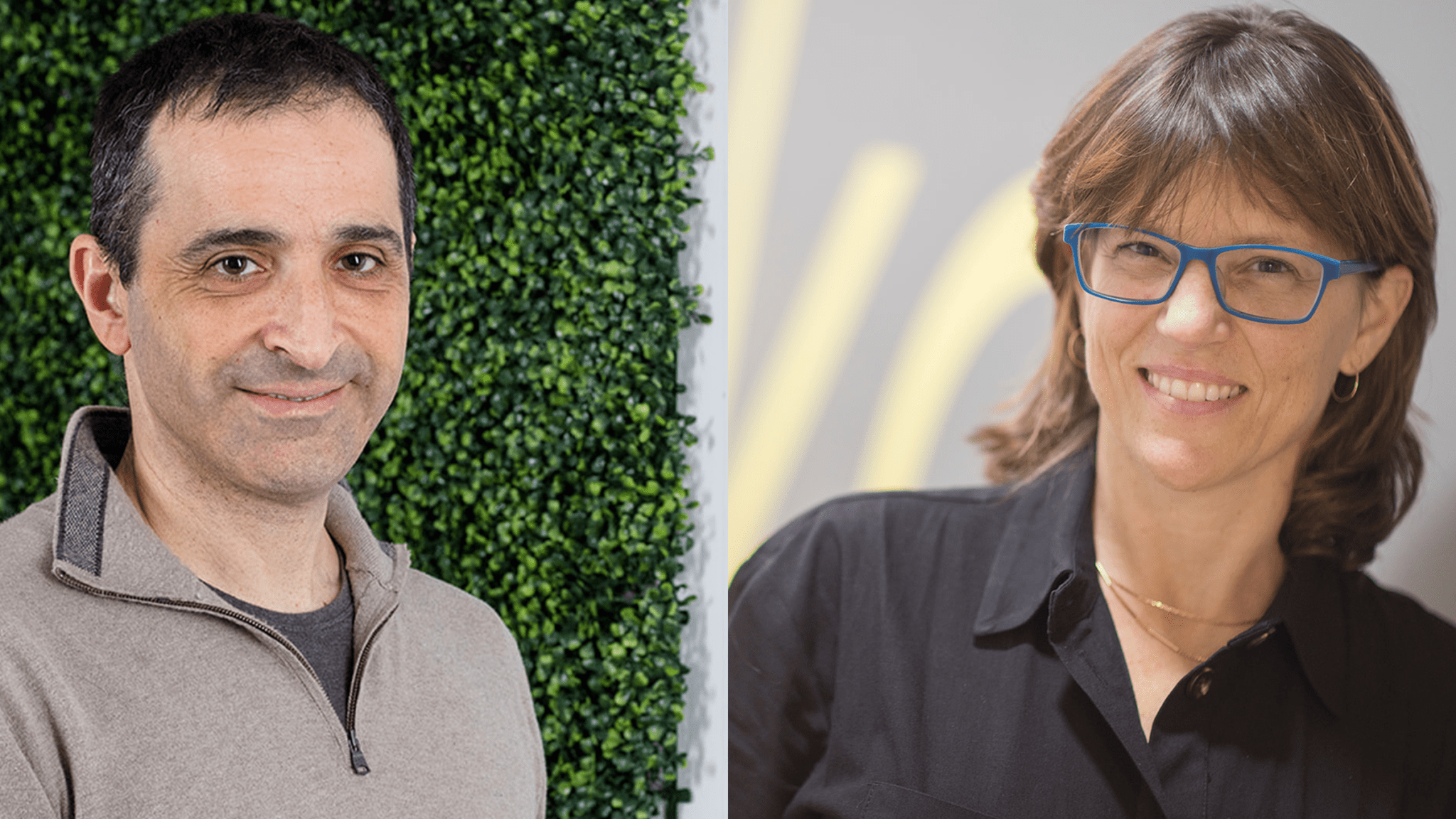 Yanay Ofran (L) and Anat Binur (Ukko)
Leaps by Bay­er backs a pro­tein en­gi­neer­ing start­up tak­ing on Aim­mune — and Nestlé — in peanut al­ler­gy
Lit­tle cap­sules of peanut pow­der drove Nestlé's $2.6 bil­lion buy­out of Aim­mune. Now, with $40 mil­lion in new fund­ing, a fledg­ling biotech is promis­ing to bring a more so­phis­ti­cat­ed ver­sion of that pro­tein ther­a­py that can go much, much fur­ther.
Ukko's goal is two-pronged — with the ini­tial prod­ucts span­ning ther­a­peu­tic and food — but it's ground­ed in the same pro­tein en­gi­neer­ing plat­form, co-founder and CEO Anat Bin­ur told End­points News.
Leaps by Bay­er is lead­ing the Se­ries B, which Bin­ur says will fund the start of hu­man stud­ies for its im­munother­a­py for peanut al­ler­gy with­in the next three years and get its gluten prod­uct ready for the mar­ket, gear­ing to­ward peo­ple with gluten sen­si­tiv­i­ty.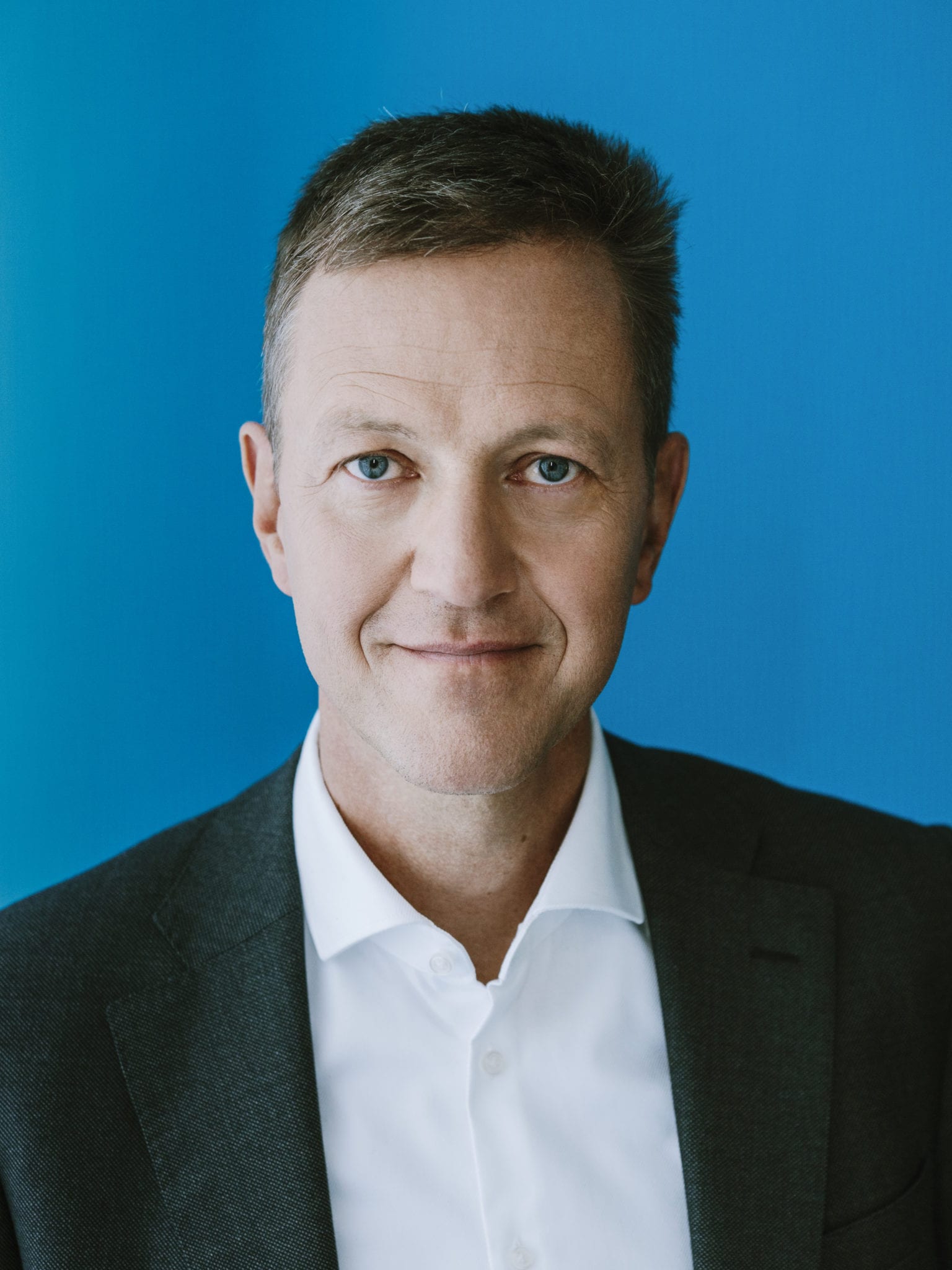 Juer­gen Eck­hardt
"Giv­en Bay­er's foot­print across health­care and agri­cul­ture, we got su­per ex­cit­ed about Ukko, be­cause it re­al­ly cuts right across those two ar­eas of in­ter­est," said Juer­gen Eck­hardt, who leads the Bay­er ven­ture arm.
While the ap­proval of Aim­mune's Pal­forzia has changed the field, safe­ty re­mains a big hur­dle for peo­ple deal­ing with peanut al­ler­gies and their clin­i­cians, ac­cord­ing to Bin­ur. The idea, af­ter all, is to ex­pose peo­ple to the tox­ic al­ler­gens and de­sen­si­tize them through re­peat re­ac­tions.
Rather than tak­ing the whole peanut pro­tein, Ukko crawls through da­ta from pa­tient sam­ples to put to­geth­er "one of the biggest maps" pin­point­ing what it is in the al­ler­gen that's trig­ger­ing the im­mune re­ac­tion. Pow­ered by com­pu­ta­tion­al tools, its plat­form then de­signs care­ful­ly al­tered pro­teins that are rid of it but can still ed­u­cate the im­mune sys­tem in­to tol­er­at­ing re­al peanuts.
Yanay Ofran — Bin­ur's long­time friend and a com­pu­ta­tion­al bi­ol­o­gy ex­pert at Bar-Ilan Uni­ver­si­ty in Tel Aviv — came up with that con­cept when he was study­ing how mol­e­cules bind or avoid each oth­er.
"Ba­si­cal­ly al­ler­gy be­gins when a cer­tain class of an­ti­bod­ies, IgE an­ti­bod­ies, specif­i­cal­ly rec­og­nizes a nook or cran­ny on the peanut pro­teins," the co-founder said. "Our pro­teins do not have those nooks and cran­nies that the IgE an­ti­bod­ies rec­og­nize. So we make them trans­par­ent to the an­ti­bod­ies that cause al­ler­gy. Every­thing else is there."
The fin­ished prod­uct can come in the form of pow­der, sub­lin­gual treat­ment or an in­jectable. Ukko's aim in clin­i­cal tri­als will be to show that when pa­tients con­sume the prod­uct, not on­ly will they not have an al­ler­gic re­ac­tion, but their thresh­old to an im­mune re­sponse will go down.
"There­fore you ex­pand pa­tient pool, change pa­tient ex­pe­ri­ence, you have less dropout rates, you can re­al­ly shift the way this prob­lem is solved," Bin­ur said.
Peanut (and gluten on the food side) will just be a start. Ukko has its sight set on oth­er food pro­teins caus­ing al­ler­gies and sen­si­tiv­i­ties and re­cruit­ed top ex­perts to guide their fu­ture pipeline. They are Bern­hard Van Lengerich, for­mer CSO of Gen­er­al Mills; Ann Ven­e­man, for­mer US Sec­re­tary of Agri­cul­ture; Wes­ley Burks and Ed­win Kim of the Uni­ver­si­ty of North Car­oli­na; Kari Nadeau at Stan­ford; Lyn­da Schnei­der at Boston Chil­dren's Hos­pi­tal; and Raanan Shamir of Schnei­der Chil­dren's Med­ical Cen­ter of Is­rael.
Oth­er in­vestors in­clude Con­ti­nen­tal Grain Com­pa­ny, Skyviews Life Sci­ence, Peak­Bridge Ven­tures, Fall Line Cap­i­tal and Blu1877 (Bar­il­la's ven­ture/in­no­va­tion arm). Khosla Ven­tures, In­no­va­tion En­deav­ors, and TIME Ven­tures, and the in­vest­ment fund of Marc Be­nioff had backed Ukko since the Se­ries A.
"Bear in mind that we be­lieve that since our pro­teins do not cause al­ler­gy, we will be able to treat with high­er dos­es and then maybe have stronger ef­fects that may be more durable," Ofran said. "Even if we are just like oth­er treat­ments with our ef­fi­ca­cy, but we re­move the safe­ty chal­lenges, that would be an amaz­ing break­through."