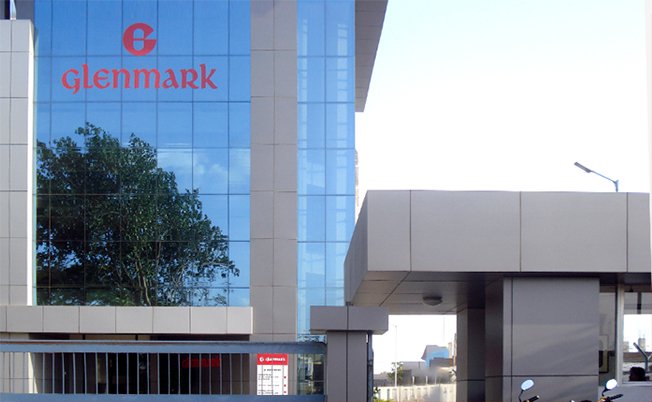 Gilead vet Alessan­dro Ri­va steers Glen­mark's biotech spin­off on in­de­pen­dent course
Alessan­dro Ri­va turned heads when he left his on­col­o­gy post at Gilead to front a new Glen­mark ven­ture. What was one of the in­dus­try's top can­cer ex­ecs do­ing at a gener­ic drugs com­pa­ny?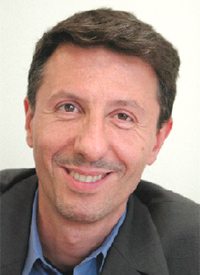 Alessan­dro Ri­va
"No­body knew — or few peo­ple knew — that Glen­mark had and has 400 peo­ple ded­i­cat­ed to in­no­va­tion," Ri­va told End­points News.
The in­no­va­tion arm is now try­ing to make its name known as it spins off from Glen­mark and launch­es to­day as Ich­nos Sci­ences. With a base in Para­mus, New Jer­sey, a bi­o­log­ics wing in Switzer­land and a new chem­i­cal en­ti­ty re­search branch in In­dia, Ich­nos will clin­i­cal­ly de­vel­op five mol­e­cules aimed at first in class treat­ments for can­cer, au­to-im­mune dis­or­ders and pain.
Glen­mark ap­proved the spin­off in Feb­ru­ary. Ri­va said the new com­pa­ny was formed so Glen­mark could give suf­fi­cient at­ten­tion to the re­search, from busi­ness strat­e­gy to de­vel­op­ment.
"I joined in the be­gin­ning of April and this was one of my first ques­tions if not my on­ly one," Ri­va said, adding he saw the an­swer first hand in the months lead­ing to the launch. "Glen­mark has re­al­ized that do­ing in­no­va­tion in au­to-im­mune, in on­col­o­gy and in pain is a dif­fer­ent busi­ness than do­ing gener­ic drugs and it re­quires a dif­fer­ent ap­proach."
Glen­mark, though, may have had broad­er and less rosy rea­sons for the change. Be­fore the of­fi­cial launch, Fier­cePhar­ma saw the move as part of a se­ries of ef­forts by a debt-laden com­pa­ny to get lean­er. The In­di­an gi­ant al­so spun off its API busi­ness.
"We are di­vest­ing a num­ber of non­core as­sets," Glen­mark chief ex­ec­u­tive Glenn Sal­dan­ha told Fier­cePhar­ma last month.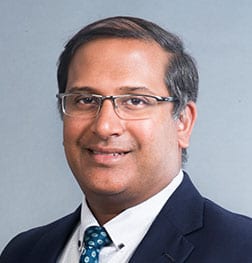 Glenn Sal­dan­ha Glen­mark
Glen­mark is the on­ly in­vestor in Ich­nos so far, al­though Ri­va said they were plan­ning to move an IPO when the da­ta lets them. He em­pha­sized they were a ful­ly in­de­pen­dent com­pa­ny.
At Gilead, Ri­va over­saw a can­cer di­vi­sion pumped with cash in the wake of the Kite buy­out, al­though one that strug­gled to es­tab­lish its CAR-T ther­a­py in the mar­ket­place.
Two of Glen­mark's 5 com­pounds are on­co­log­i­cal. They're CD3-tar­get­ed treat­ments for mul­ti­ple myelo­ma and re­frac­to­ry breast can­cer, both in Phase IA/B. Roche, Am­gen and J&J, among oth­ers, have ex­plored or in­vest­ed in CD3 ther­a­pies.
Two oth­ers are painkillers, both in Phase IIB. One is part of the wide-rang­ing search for a non-opi­oid painkiller and is an mPGES-1 in­hibitor. The oth­er is a TR­PA1 an­tag­o­nist that aims at neu­ro­path­ic pain, a no­to­ri­ous­ly dif­fi­cult tar­get.
"To the best of my knowl­edge there are no com­pa­nies that are as ad­vanced as we are," Ri­va said of de­vel­op­ing a neu­ro­path­ic painkiller. "This is kind of dif­fi­cult."
Al­so in Phase IIB is their OX40 an­tag­o­nist for au­to-im­mune dis­or­ders, cur­rent­ly be­ing test­ed on atopic der­mati­tis. OX40's cen­tral role on T cells has made them a pop­u­lar tar­get for both can­cer and au­toim­mune treat­ments.