Leerink spot­lights No­var­tis' late-stage stars plus one util­i­ty play­er — sug­gest­ing where it could make deals
Over the last year No­var­tis has been build­ing a rep as some­thing of a pen­ny pinch­er among the phar­ma gi­ants. It's ex­tend­ed its rest­less search for new ef­fi­cien­cies in­to R&D, carv­ing out pock­ets of in­ves­ti­ga­tors as it cen­tral­izes its work in the big hubs. And it's al­so adopt­ed a grow-your-own ap­proach to some of the ther­a­peu­tics it wants to have.
Case in point: PD-1.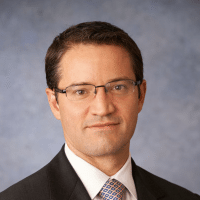 Sea­mus Fer­nan­dez
In a re­view of its late-stage pipeline with Leerink's Sea­mus Fer­nan­dez, com­pa­ny ex­ecs high­light­ed the phar­ma gi­ant's PDR001, one of a num­ber of check­points aimed at the PD-(L)1 ax­is in can­cer drug de­vel­op­ment. Un­like Mer­ck, Bris­tol-My­ers Squibb, Roche, Pfiz­er and As­traZeneca, though, No­var­tis isn't so much boast­ing about its stand­alone po­ten­tial as it is just bring­ing along a check­point of its own for the fu­ture com­bos that it plans to of­fer.
Now PDR001 is in Phase III with Mekin­ist and Tafin­lar, the two can­cer drugs it swapped for with Glax­o­SmithK­line. And ex­ecs high­light­ed its part­ner­ship with Aduro $ADRO on ADU-S100 — part of its col­lab­o­ra­tion on STING path­way ac­ti­va­tor com­pounds — as an ex­am­ple of the kind of de­vel­op­ment pro­gram it can get ex­cit­ed about.
So what else is go­ing on at No­var­tis?
Af­ter a qui­et pe­ri­od of re­view, No­var­tis is clear­ly pumped about its lead­ing CAR-T work. As Leerink notes, No­var­tis has a clear lead for now in its dri­ve to win a land­mark OK for CTL019 in pe­di­atric acute lym­phoblas­tic leukemia, with a near-term fo­cus on dif­fuse large B-cell lym­phoma and chron­ic lym­pho­cyt­ic leukemia. Past that, as we wrote about ear­li­er in the week, CTL119 is show­ing strong po­ten­tial as a next-gen can­di­date in the CAR-T field.
Ev­i­dent­ly we're just weeks away from get­ting Phase III da­ta on RTH258, an an­ti-VEGF for age-re­lat­ed mac­u­lar de­gen­er­a­tion. This is a tough field, though, so mere sta­tis­ti­cal sig­nif­i­cance will not be enough to make this one a ma­jor new block­buster for No­var­tis. The com­pa­ny is look­ing at dos­es every eight weeks and twelve weeks, and be­lieves it needs to get at least 40% of pa­tients in­to the more con­ve­nient twelve-week dos­es to make a suc­cess of the drug.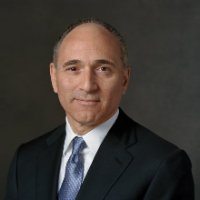 Joe Jimenez
A few weeks ago No­var­tis CEO Joe Jimenez out­lined a very care­ful set of rules on any new ac­qui­si­tions, specif­i­cal­ly draw­ing the line at $5 bil­lion on most any new buy. With Tesaro $TSRO back in the news with a po­ten­tial auc­tion, No­var­tis made it clear that it would like a PARP, IDO and BTK drug, but "val­u­a­tions were too high to jus­ti­fy a ma­jor deal in the (PARP) space."
Tesaro, with its new­ly ap­proved PARP, has a mar­ket val­u­a­tion of $8 bil­lion. In­cyte $IN­CY, a leader in IDO, tips the scales at $26 bil­lion. And that gives you some idea of what No­var­tis means about val­u­a­tions right now.
Like a lot of the phar­ma ma­jors, No­var­tis is pay­ing rapt at­ten­tion to the de­bate over drug pric­ing in the US. And there's a way they want to see this play out. First, fo­cus on:
(1) sys­temic in­ef­fi­cien­cies built around Phar­ma­cy Ben­e­fit Man­agers (PBMs) and pay­ers; and (2) the need for cre­ative pric­ing strate­gies with­in Medicare and Med­ic­aid, specif­i­cal­ly in­ter­est in out­come-based pric­ing, which could be fa­cil­i­tat­ed by a waiv­er to the Med­ic­aid best price reg­u­la­tions. Over­all, mgmt. ap­peared hope­ful that the ad­min­is­tra­tion would in­clude so­lu­tions to these is­sues in its up­com­ing pro­pos­al and be­lieves that drug re-im­por­ta­tion is un­like­ly to be­come a re­al­i­ty in the near fu­ture.