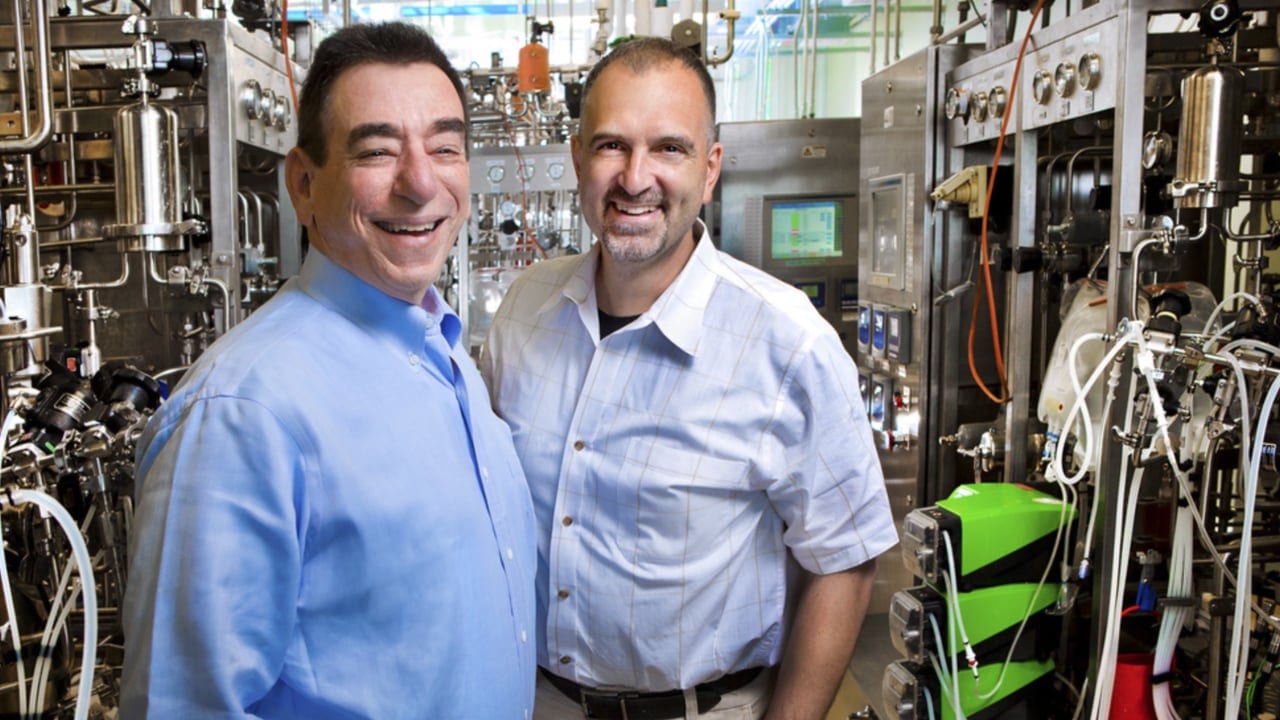 Len Schleifer and George Yan­copou­los once again land in the top ranks of the high­est paid ex­ecs in bio­phar­ma
Len Schleifer and George Yan­copou­los clear­ly en­joy the com­pen­sa­tion course they've set for them­selves over the last few years. This year Re­gen­eron's CEO and re­search czar — chief doesn't cut it any­more — grabbed pack­ages of stock awards $REGN and op­tions that pushed the to­tal up to $26.5 mil­lion and $25.4 mil­lion, re­spec­tive­ly.
The Re­gen­eron co-founders are among the most ag­gres­sive biotech play­ers in the in­dus­try, and they've paid them­selves among the high­est com­pen­sa­tion rates in the in­dus­try for years now.
Schleifer's pay puts him in the top 5 for the year so far, far ahead of most of the Big Phar­ma lead­ers, as you can see in the chart be­low. And Yan­copou­los al­ways is at the top of the charts for any re­search ex­ec­u­tive in the busi­ness.
These two are not shy. Schleifer will glad­ly strike a con­trar­i­an pose on drug prices or any oth­er top­ic he choos­es. And they don't mind claim­ing what they feel is right, which ap­plies to just about every­thing.
Sev­er­al years ago I was look­ing for a place to sit in the Hilton lob­by near Union Square and had my hand on the back seat of an open chair on­ly to have Schleifer turn around and plant his hand on it.
"That's ours," he said, look­ing me square­ly and un­apolo­get­i­cal­ly in the eyes. Of course, I let him have it.
"It's us against the world," Yan­copou­los told me dur­ing Jan­u­ary's JP Mor­gan event, lam­bast­ing the PD-1/L1 lead­ers for mar­ket­ing of­ten in­ad­e­quate ther­a­pies while leav­ing some gap­ing holes in the check­point mar­ket for a late­com­er like Re­gen­eron to ex­ploit.
Re­gen­eron has built a block­buster rep for mak­ing an­ti­bod­ies bet­ter than most. The jobs have paid well. The av­er­age pay at the biotech is $134,115 a year, a ra­tio of 198 to 1 com­pared to what Schleifer made.
---
Im­age: Len Schleifer and George Yan­copou­los. NYSCI via VIMEO