Like the flu vac­cine every year, the FDA could move quick­ly on a vari­ant-tar­get­ed Covid vac­cine
In the same way that the FDA signs off on flu vac­cines every year with­out re­quir­ing large clin­i­cal tri­als to mea­sure their ef­fi­ca­cy, the FDA may em­ploy a sim­i­lar strat­e­gy in au­tho­riz­ing vari­ant-fo­cused ver­sions of the mR­NA vac­cines.
As the world braces for more da­ta on the lat­est vari­ant Omi­cron, which may re­duce vac­cine ef­fi­ca­cy, top vac­cine de­vel­op­ers like Mod­er­na and Pfiz­er-BioN­Tech have promised they can pull to­geth­er a new vac­cine tar­get­ed against a spe­cif­ic Covid vari­ant in about 100 days. Since Omi­cron emerged last week, Pfiz­er-BioN­Tech, Mod­er­na and J&J have all said they've be­gun work on Omi­cron-spe­cif­ic vac­cines, if need­ed.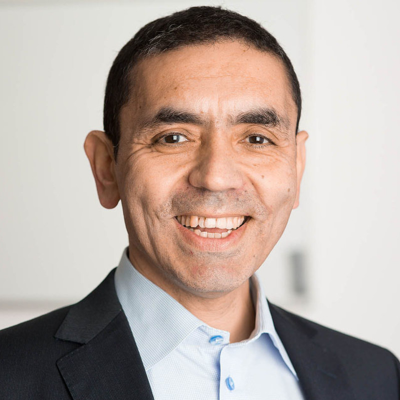 Uğur Şahin
BioN­Tech CEO Uğur Şahin told End­points News in an in­ter­view re­cent­ly of the up­com­ing par­al­lels be­tween the flu and vari­ant vac­cines when it comes to FDA re­views:
We are gen­er­at­ing a dataset to get a blue­print process ap­proved — to en­sure that if a new vari­ant pops up that re­quires an adap­ta­tion of the vac­cine be­cause the orig­i­nal vac­cine doesn't work any­more, we can just come up with a vari­ant vac­cine, and not do a large clin­i­cal tri­al. That's what we want to ac­com­plish — like in the flu field, every time they need a new vac­cine, there's an align­ment, this strain is not need­ed, and then you gen­er­ate a vac­cine with a lim­it­ed amount of da­ta and make this vac­cine — that's need­ed to pre­pare for the fu­ture.
That speed from de­vel­op­ment through the reg­u­la­to­ry process may be key with Omi­cron, which has quick­ly spread to more than a dozen coun­tries across the globe, al­though it's un­clear if this new vari­ant will al­so in­crease the num­ber of hos­pi­tal­iza­tions and deaths be­yond the hav­oc wreaked by the Delta vari­ant.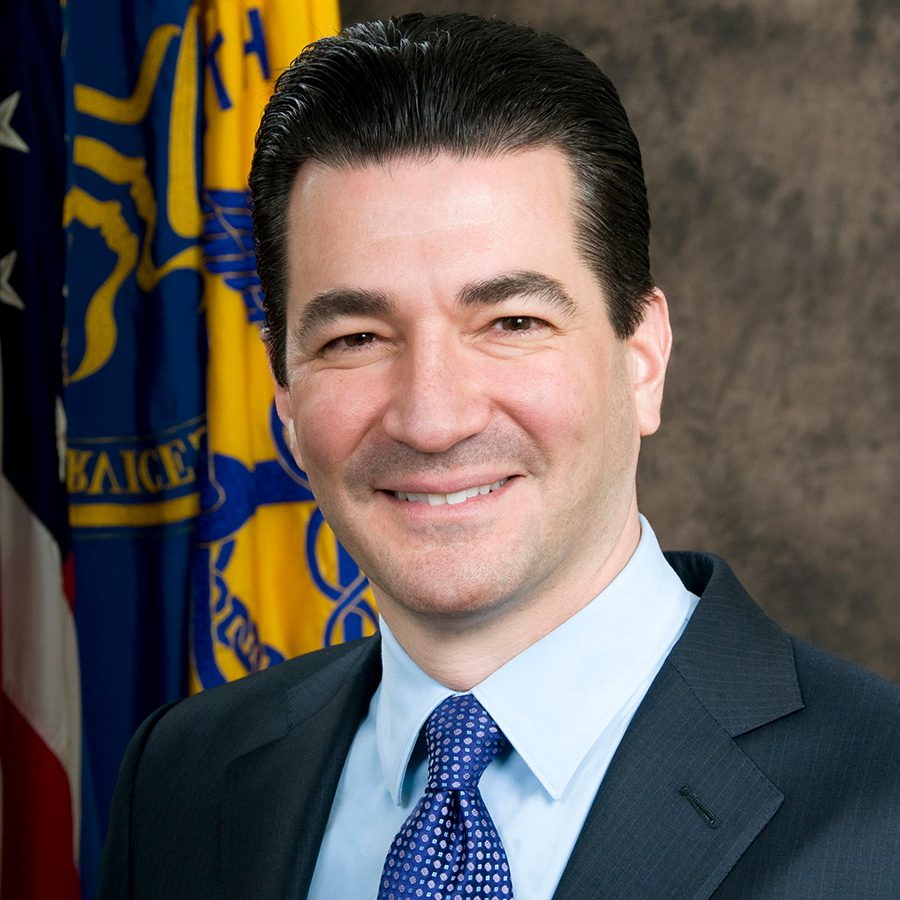 Scott Got­tlieb
For­mer FDA com­mis­sion­er and Pfiz­er board mem­ber Scott Got­tlieb ex­plained to CN­BC this morn­ing how the agency un­der­stands the gen­er­al mR­NA plat­forms now, the man­u­fac­tur­ing sites have most­ly been in­spect­ed, but what they're look­ing for with a vari­ant-fo­cused vac­cine is "im­muno­genic­i­ty da­ta, maybe neu­tral­iza­tion stud­ies, the po­ten­tial for this new vac­cine to elic­it an­ti­bod­ies that neu­tral­ize in vit­ro, in test tubes, this new vari­ant … they won't be look­ing for new out­comes stud­ies."
Ja­son Schwartz, as­so­ciate pro­fes­sor at the Yale School of Pub­lic Health, ex­plained to End­points how the sec­ond ap­pen­dix in the FDA's guid­ance on Covid-19 vac­cine EUAs spells out the agency's think­ing.
"There they state that clin­i­cal im­muno­genic­i­ty stud­ies would be ex­pect­ed for a vari­ant-tar­get­ed vac­cine EUA," Schwartz said via email. "But con­duct­ed just in one age group and with a post-vac­ci­na­tion pe­ri­od — mon­i­tor­ing for safe­ty — far short­er than the two months ex­pect­ed for the ini­tial vac­cines. So those could be rel­a­tive­ly small tri­als — on the or­der of a few thou­sand sub­jects, if I had to guess — with a short du­ra­tion pri­or to sub­mis­sion to FDA. Much much faster than the ini­tial round of EUAs."
The FDA did not re­spond to a re­quest for com­ment. The agency has been in close com­mu­ni­ca­tions with Pfiz­er-BioN­Tech, Mod­er­na and J&J ex­ec­u­tives since the be­gin­ning of the pan­dem­ic and will like­ly out­line what's re­quired for a new EUA sub­mis­sion even be­fore an­nounc­ing the de­tails pub­licly.
Mod­er­na CEO Stéphane Ban­cel al­so said on CN­BC this morn­ing that there should be more in­fo on Omi­cron's im­pact on vac­cine ef­fi­ca­cy in about two weeks.
BioN­Tech said in a state­ment that it al­so ex­pects lab da­ta in about two weeks.
"In the event of an es­cape vari­ant, Pfiz­er and BioN­Tech are pre­pared to adapt the mR­NA vac­cine with­in 6 weeks and ship ini­tial batch­es with­in 100 days. To that end, the com­pa­nies have start­ed clin­i­cal tri­als with vari­ant-spe­cif­ic vac­cines (al­pha and delta) to col­lect safe­ty and tol­er­a­bil­i­ty da­ta that can be pro­vid­ed to reg­u­la­tors," the com­pa­ny said.
For a look at all End­points News coro­n­avirus sto­ries, check out our spe­cial news chan­nel.