Lil­ly Asia Ven­tures co-leads $100M+ round for Chi­nese biotech and its late-stage lu­pus drug
Can a Chi­nese biotech de­liv­er the first new lu­pus drug in decades? A high-pro­file group of VCs are bet­ting on it.
Lil­ly Asia Ven­tures and Lake Bleu Cap­i­tal are the co-head­lin­ers for Re­meGen's lat­est raise, which brought in more than $100 mil­lion. Hud­son Bay Cap­i­tal and Vi­vo Cap­i­tal — which, like LAV, al­so in­vest­ed in a pre-IPO round for Leg­end Biotech un­veiled to­day — chimed in, as did Jan­chor Part­ners and Or­biMed.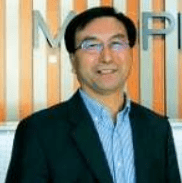 Jian­min Fang
Re­meGen got go­ing in 2008 when Jian­min Fang, a Cana­da-ed­u­cat­ed sci­en­tist who trained at Har­vard Med­ical School, con­vinced his friends at a tra­di­tion­al Chi­nese med­i­cine com­pa­ny to launch a bi­o­log­ics play­er with him, the founder told End­points News. He's served as the CEO and CSO since then.
Ini­tial­ly fo­cused on an­ti­bod­ies and fu­sion pro­teins, he soon added an­ti­body-drug con­ju­gates to the ar­se­nal. The lead pro­gram, RC18 or telitaci­cept, binds to BLyS (B lym­pho­cyte stim­u­la­tor) and APRIL (a pro­lif­er­a­tion-in­duc­ing lig­and). With piv­otal da­ta in sys­temic lu­pus ery­the­mato­sus pend­ing, Re­meGen has al­ready filed for an NDA in Chi­na. Six oth­er mid- or late-stage pro­grams are un­der­way for oth­er au­toim­mune dis­ease in­di­ca­tions.
Then there's RC48, a HER2 ADC that has shown promise in gas­tric and urothe­lial can­cers; RC28, a VEGF/FGF tar­get­ed drug aimed at wet AMD and di­a­bet­ic mac­u­lar ede­ma; as well as RC88, a sec­ond ADC de­signed to home in on the mesothe­lin anti­gen.
Fang ex­pects the list to ex­pand as he al­lo­cates some of the new cash to his ear­ly-stage dis­cov­ery plat­form — while the rest gets di­vid­ed among the R&D, com­mer­cial and man­u­fac­tur­ing teams.
In per­haps a sign of the times, the biotech is based in the coastal city of Yan­tai on the Shan­dong penin­su­la, thou­sands of miles away from the Shang­hai hub.