Lil­ly en­lists a long-in­cu­bat­ing RNA up­start in new $1.25B part­ner­ship
For near­ly a decade af­ter Im­pe­r­i­al Col­lege Lon­don pro­fes­sor Nagy Habib launched Mi­NA Ther­a­peu­tics around a new kind of RNA in 2008, the com­pa­ny made vir­tu­al­ly no an­nounce­ment: no ven­ture cap­i­tal raised, no col­lab­o­ra­tions signed. Now, it's like a fire hose.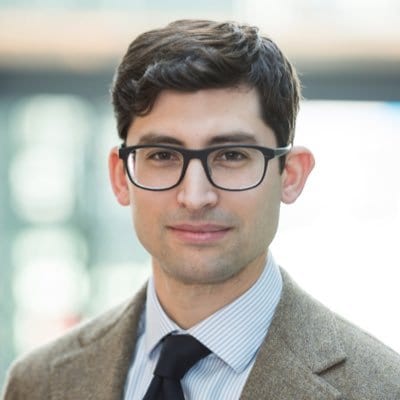 Robert Habib
On Tues­day, Mi­NA an­nounced a re­search col­lab­o­ra­tion with Eli Lil­ly worth up to $1.25 bil­lion: $25 mil­lion up­front and $245 mil­lion in mile­stones for each of five po­ten­tial tar­gets. The col­lab­o­ra­tors didn't di­vulge what those tar­gets would be, but said they would come in Lil­ly's "key ther­a­peu­tic ar­eas," such as meta­bol­ic dis­eases and dis­eases of the cen­tral ner­vous sys­tem.
"It's noth­ing odd they haven't been work­ing on," CEO Robert Habib, Nagy's son, told End­points News.
The deal is the third and largest phar­ma col­lab­o­ra­tion Mi­NA has signed since the start of 2020, af­ter a re­search deal with As­traZeneca for an undis­closed sum and an up to $266 mil­lion neu­rol­o­gy-fo­cused part­ner­ship with Servi­er. They al­so grabbed their first ven­ture round in that span, rais­ing $30 mil­lion from the Is­raeli VC aMoon and oth­ers.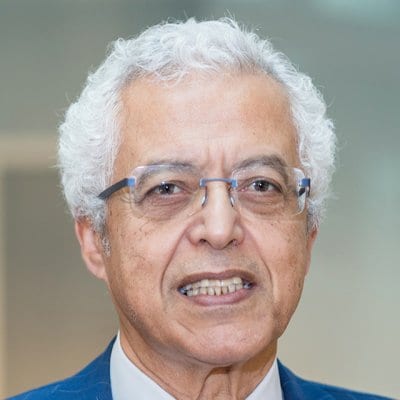 Nagy Habib
The flur­ry rep­re­sents the pay­off of over a decade of work on a tech­nol­o­gy Nagy Habib deemed small-ac­ti­vat­ing RNA. These strands func­tion sim­i­lar­ly to the small in­ter­fer­ing RNA that has turned Al­ny­lam in­to a $15 bil­lion com­pa­ny but in re­verse: In­stead of hi­jack­ing cel­lu­lar ma­chin­ery to turn the vol­ume down on a gene, they hi­jack it to turn the vol­ume way up.
The biotech first used saR­NAs for liv­er can­cer, Nagy Habib's fo­cus as a re­searcher. They used saR­NA to turn up ex­pres­sion of cer­tain genes on the myeloid cells that clus­ter around and of­ten shield a tu­mor from the im­mune sys­tem. The idea was to re­pro­gram the cells from pro-tu­mor myeloid cells to tu­mor-eat­ing myeloid cells and boost the ef­fi­ca­cy of check­point ther­a­pies like Keytru­da. They showed (ear­ly) proof-of-con­cept da­ta at AS­CO last year.
Mi­NA thinks that saR­NA, like mR­NA and RNAi, can be used across a range of dis­eases and, with their new­found part­ners, they're now work­ing to ex­pand the list. There's al­so an old­er col­lab­o­ra­tion with Boehringer In­gel­heim on fi­brot­ic liv­er dis­eases, such as NASH.
In the Lil­ly deal, which they first be­gan ne­go­ti­at­ing at JPM 2020 be­fore the pan­dem­ic side­tracked every­thing, the In­di­anapo­lis phar­ma will se­lect the genes they want to am­pli­fy and Mi­NA will de­sign the RNA strands need­ed to do the trick.
"Where we start­ed is im­muno-on­col­o­gy but clear­ly we be­lieve this tech can be ap­plied across dif­fer­ent dis­ease ar­eas," Robert Habib said. "It's not lim­it­ed to any cell type."
Cash from their part­ners has giv­en Mi­NA a good run­way, Habib said. Still, he added, they will look to raise an­oth­er ven­ture round in the next year.