Lipocine shares tum­ble (again) af­ter the FDA shows an­oth­er testos­terone ther­a­py the door
An­oth­er testos­terone ther­a­py is get­ting the heave ho at the FDA.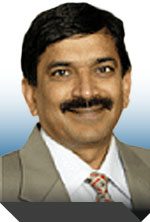 Ma­hesh Pa­tel
Lipocine $LPCN re­port­ed this morn­ing that the agency has is­sued a com­plete re­sponse let­ter re­ject­ing Tlando as a new ther­a­py for hy­pog­o­nadism. The biotech spelled out what the FDA says is lack­ing in the ap­pli­ca­tion, and plans to fol­low up with a sit-down to de­fine a path back to a new pitch.
Shares of the biotech tum­bled 15%.
The FDA has sig­nif­i­cant­ly raised the bar on testos­terone re­place­ment treat­ments, un­hap­py with the way they've been wide­ly used by a gray­ing gen­er­a­tion of men — de­spite some health risks.
Lipocine was ham­mered back in Jan­u­ary when an ex­pert pan­el turned thumbs down on their ap­pli­ca­tion, look­ing to prof­it on a ther­a­py that was de­signed to re­place the gels now in use. That vote came a day af­ter Clarus was stiff armed on its sec­ond try on Jaten­zo. And a whole line­up of com­pa­nies have been stymied on this front in re­cent years.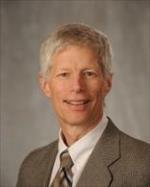 Dou­glas Bauer
"I vot­ed 'no' be­cause … the in­di­ca­tion is the same as the ex­ist­ing prepa­ra­tions and we know there is huge off-la­bel use," not­ed com­mit­tee mem­ber Dou­glas Bauer of the Uni­ver­si­ty of Cal­i­for­nia San Fran­cis­co, in a re­port from Med­Page To­day. "I think that's un­ac­cept­able, and I don't think that the spon­sor's pro­pos­als to try to change that, frankly, are like­ly to be very suc­cess­ful."
Lipocine, nev­er­the­less, will sol­dier on. The com­pa­ny iden­ti­fied a va­ri­ety of ar­eas they would need to work on, in­clud­ing of­fer­ing more in­sights in­to the ther­a­py's ef­fect on blood pres­sure and track­ing pa­tients to de­ter­mine when they should stop us­ing the drug.
"While we are dis­ap­point­ed by the FDA's de­ci­sion, the de­fi­cien­cies iden­ti­fied in the CRL are with­in our ex­pec­ta­tions fol­low­ing the meet­ing we had on Jan­u­ary 10, 2018 with the Bone, Re­pro­duc­tive and Uro­log­ic Drugs Ad­vi­so­ry Com­mit­tee of the FDA. We are as­sess­ing the con­tent of the CRL, in­clud­ing the in­for­ma­tion that may be need­ed to re­solve the de­fi­cien­cies. We re­main com­mit­ted to work with the FDA to bring Tlando to pa­tients," said CEO Ma­hesh Pa­tel.