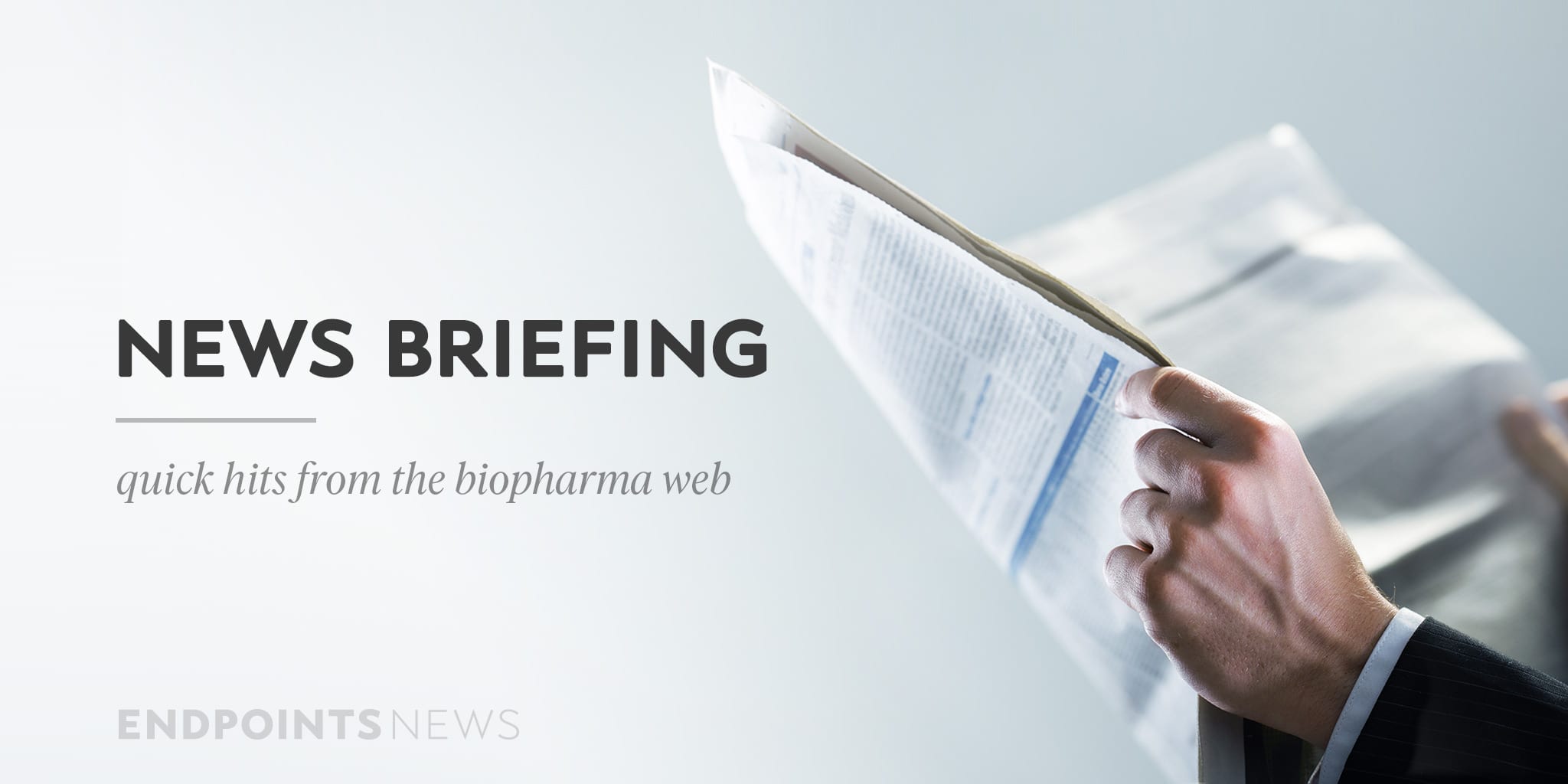 Lipocine shifts fo­cus to CNS; Drug ap­proval trig­gers cap­i­tal in­fu­sion at Fen­nec
Lipocine, af­ter a years­long quest to snag FDA ap­proval for its oral testos­terone drug, has de­cid­ed to shift fo­cus to cen­tral ner­vous sys­tem dis­or­ders.
The Salt Lake City biotech of­fered up the new vi­sion Mon­day morn­ing in what CEO Ma­hesh Pa­tel says will al­low the com­pa­ny to "man­age our re­sources ef­fi­cient­ly."
Lipocine will con­tin­ue fo­cus­ing on oral drugs, this time with en­doge­nous neu­roac­tive steroids (NAS) that it hopes can treat var­i­ous CNS con­di­tions. This comes half a year af­ter its oral testos­terone re­place­ment ther­a­py for hy­pog­o­nadism was ap­proved, fol­low­ing mul­ti­ple FDA snags, and is be­ing mar­ket­ed by li­cense-hold­er and com­mer­cial­iza­tion part­ner Antares Phar­ma. Lipocine still seeks an ex-US com­mer­cial­iza­tion leader.
On the list of po­ten­tial dis­or­ders that Lipocine can ad­dress, based on stud­ies show­ing NAS' abil­i­ty to im­pact the CNS, are de­pres­sion, move­ment dis­or­ders, epilep­sy, anx­i­ety and neu­rode­gen­er­a­tive dis­eases. First up are post­par­tum de­pres­sion and women with epilep­sy, Lipocine said. The com­pa­ny ex­pects to have re­sults for a phar­ma­co­ki­net­ic bridge study of the PPD as­set in the first quar­ter of next year.
The com­pa­ny will fin­ish up its Phase II study of LPCN1148 in liv­er cir­rho­sis. Lipocine will look for part­ners for that as­set, as well as LPCN1144 for non-cir­rhot­ic NASH, LPCN1107 for pre­ven­tion of pre-term birth and LPCN1111 for TRT. — Kyle LaHu­cik
Third time's the charm for Fen­nec, and mon­ey flows in
As part of its agree­ment last month, Fen­nec now has $20 mil­lion to tap in­to as it bankrolls the launch of its new drug.
Days ago, the FDA ap­proved Fen­nec's drug for low­er­ing the risk of hear­ing loss in pe­di­atric can­cer pa­tients who are on chemother­a­py. That trig­gered the clos­ing of $20 mil­lion of se­nior se­cured promis­so­ry notes from Pet­ri­chor Health­care Cap­i­tal Man­age­ment. The in­vestor of­fered up $5 mil­lion last month at the time of the agree­ment.
An­oth­er $20 mil­lion is avail­able pri­or to the end of 2023. The com­pa­ny's shares $FENC were down more than 6.5% af­ter the open­ing bell on Mon­day.
The Ped­mark ap­proval came af­ter two pre­vi­ous failed at­tempts for Fen­nec. — Kyle LaHu­cik
Aneb­u­lo un­veils in­ter­im da­ta on its mar­i­jua­na over­dose treat­ment
In the first two co­horts out of at least six for Part B of its Phase II clin­i­cal tri­al, Aneb­u­lo Phar­ma­ceu­ti­cals said its drug for mar­i­jua­na over­dose had an ef­fect.
Two co­horts were chal­lenged with 21 mg of THC and then were giv­en ei­ther 30 mg or 10 mg of ANEB-001 — a cannabi­noid re­cep­tor an­tag­o­nist — or place­bo. The par­tic­i­pants who got place­bo felt high, had in­creased body sway, and de­creased alert­ness. But those who got Aneb­u­lo's drug had sig­nif­i­cant re­duc­tions in all three of those symp­toms.
Aneb­u­lo not­ed the ef­fect of its drug was sim­i­lar to what it had seen in Part A, which had chal­lenged par­tic­i­pants with half the amount of THC and treat­ed them with 50 or 100 mg of ANEB-001.
The Austin, TX-based biotech will con­tin­ue test­ing its drug for acute cannabi­noid in­tox­i­ca­tion, or ACI for short, in ad­di­tion­al co­horts of up to 15 par­tic­i­pants. The tri­al is be­ing run in the Nether­lands.
In a state­ment, Aneb­u­lo CEO Si­mon Allen said:
We are cur­rent­ly ex­plor­ing the ef­fects of de­layed dos­ing to bet­ter un­der­stand re­al-world con­di­tions. In this cir­cum­stance, we chal­lenge sub­jects with THC one hour be­fore ad­min­is­ter­ing ANEB-001. With no FDA ap­proved ther­a­peu­tic, ACI of­ten re­quires lengthy emer­gency de­part­ment stays with ex­pen­sive fol­low-on in­ter­ven­tions for neu­ropsy­chi­atric com­pli­ca­tions such as anx­i­ety and acute psy­chosis. We be­lieve ANEB-001 will play a crit­i­cal role in re­duc­ing the bur­den of ACI for the pa­tient and the health­care sys­tem.
— Lei Lei Wu