List­ing in Shang­hai, WuXi AppTec rais­es a $354M IPO for Chi­na R&D fa­cil­i­ties
One day af­ter Hong Kong's stock ex­change scored its first pre-rev­enue IPO ap­pli­ca­tion, Shang­hai Stock Ex­change got its own time in the lime­light as glob­al CRO WuXi AppTec hauled in $354 mil­lion (RMB2.3 bil­lion) by go­ing pub­lic in Shang­hai.
While the fi­nal amount fell short of the $900 mil­lion cit­ed in its fil­ing, WuXi's shares shot up im­me­di­ate­ly af­ter they be­came avail­able, surg­ing 44% to $4.89 (RMB31.1) from the IPO price of RMB21.6 — hit­ting the Shang­hai's dai­ly in­crease ceil­ing for new­ly list­ed shares.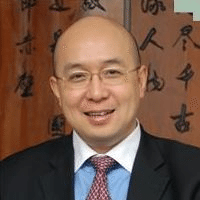 Ge Li
The Shang­hai-based com­pa­ny, which al­ready has 26 sites across Asia, Eu­rope and the Unit­ed States, plans to spend the pro­ceeds on build­ing and ex­pand­ing its R&D fa­cil­i­ties in Chi­na that will ul­ti­mate­ly serve its in­ter­na­tion­al clien­tele. That's in ad­di­tion to a brand new R&D cen­ter WuXi said it's build­ing next to a Shang­hai man­u­fac­tur­ing site, an­nounced days ago.
This marks the third IPO that CEO Ge Li has or­ches­trat­ed since he took WuXi AppTec pri­vate in 2015. Its sub­sidiaries WuXi STA and WuXi Bi­o­log­ics are list­ed in Chi­na and Hong Kong re­spec­tive­ly, with the lat­ter rais­ing $509 mil­lion just last year.
WuXi got the green light for the IPO in a mat­ter of weeks, un­der­scor­ing both the siz­zling hot bio­phar­ma mar­ket and what an­a­lysts de­scribe as a sign of in­tense ri­val­ry build­ing up be­tween the ex­changes in Shang­hai and Hong Kong. Hong Kong re­cent­ly rewrote its rules al­low biotechs that haven't booked any prof­its to list in the mar­ket in an ef­fort to woo Chi­na's fledg­ling biotechs.
As one of the biggest CRO play­ers in the coun­try, WuXi is in a po­si­tion to cash in on the en­thu­si­asm.
"I'm deeply grate­ful for the great con­fi­dence and sup­port we have re­ceived from the in­vest­ment com­mu­ni­ty," Li said in a state­ment. "It al­lows us to fur­ther fo­cus on our mis­sion and ac­cel­er­ate growth of our en­abling plat­form. Our com­mit­ment has al­ways re­mained the same – we want to em­pow­er and en­able any­one and any com­pa­ny to ad­vance med­i­cines for pa­tients faster. This com­mit­ment will un­der­pin every­thing we do as we build a strong, valu­able and so­cial­ly re­spon­si­ble pub­lic com­pa­ny."