Lit­tle Alder bags pos­i­tive PhI­II mi­graine da­ta, but gi­ant ri­vals are rac­ing ahead in a crowd­ed field
Lit­tle Alder Bio­Phar­ma­ceu­ti­cals $AL­DR has racked up a slate of pos­i­tive late-stage da­ta for its Phase III study of a new CGRP mi­graine drug, but it will like­ly have trou­ble stand­ing out from some of the gi­ant play­ers that are al­ready out front in the race to reg­u­la­tors.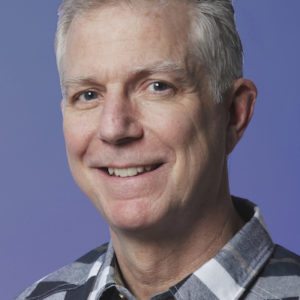 Randy Schatz­man
Dubbed PROMISE 1, in­ves­ti­ga­tors es­tab­lished a base­line av­er­age of 8.6 month­ly mi­graines in its group of fre­quent episod­ic mi­graine suf­fer­ers. Alder's quar­ter­ly-dosed 300 mg and 100 mg cut that rate by 4.3 and 3.9 days. But the place­bo arm al­so ex­pe­ri­enced a hefty 3.2 day im­prove­ment, leav­ing the biotech with a sta­tis­ti­cal­ly sig­nif­i­cant but un­re­mark­able hit on the pri­ma­ry end­point.
In­vestors didn't re­spond well to the da­ta, ei­ther. The shares dropped a painful 24% in pre-mar­ket trad­ing.
The Both­ell, WA-based biotech did flag some high­lights, though, in­clud­ing a 100% re­sponse among 20% of the pa­tients, there was a sig­nif­i­cant drop ear­ly on in the eptinezum­ab arm for mi­graines and a third achieved a 75% re­duc­tion in mi­graines in weeks 4 through 12. There was not, though, a sig­nif­i­cant drop in the 75% re­duc­tion group over­all for the 100 mg dose.
Alder's big promise is that its quar­ter­ly IV in­fu­sion ther­a­py can beat or match oth­er drugs which are more fre­quent­ly dosed, mak­ing it an eas­i­er al­ter­na­tive pre­ferred by pa­tients. And it has plans for self-ad­min­is­tra­tion that could al­so po­si­tion the biotech against ri­vals, notes Leerink's Paul Mat­teis. He adds:
The "high rate of "su­per re­spon­ders" (75% and 100% re­duc­tions)…looks very com­pet­i­tive com­pared to phase III re­sults for oth­er an­ti-CGRPs. While the ap­proval of the IV – pend­ing da­ta from PROMISE2 – is most­ly de­risked, the re­sults raise the ques­tion of what AL­DR will do with its self-ad­min­is­tra­tion as the high­er 300mg dose ap­pears bet­ter than 100mg. One of the most im­pres­sive dat­a­points was the speed-of-on­set: >50% of eptinezum­ab-treat­ed pa­tients had no mi­graines on day two of the study ver­sus 37% on place­bo; this was sta­tis­ti­cal­ly sig­nif­i­cant.
But this is a field where a full line­up of ma­jor league drug de­vel­op­ers has been cheer­ing a se­ries of achieve­ments. Te­va just days ago lined up a 1.5-day ad­van­tage for fre­manezum­ab, putting it in a mix of re­sults post­ed with an im­prove­ment for these drugs that tends to hov­er around the 2-day mark. And it has re­sults for month­ly and quar­ter­ly dos­ing.
Re­searchers are al­ways quick to protest any tri­al com­par­isons that aren't head-to-head, and pa­tients pop­u­la­tions and dos­ing aren't an even match in the stud­ies. But pay­ers will al­so be ex­pect­ed to con­sid­er Eli Lil­ly's 2-day ad­van­tage, or a Phase III out­come for Am­gen and No­var­tis that was quite sim­i­lar to Alder's for 70 mg erenum­ab, the ther­a­py that is the fur­thest out front. Al­ler­gan al­so has high hopes for its oral ther­a­py in-li­censed from Mer­ck for $250 mil­lion up­front.
Alder al­so has a ways to go in com­plet­ing its Phase III pro­gram.
"These pos­i­tive re­sults, con­sis­tent with pre­vi­ous­ly re­port­ed eptinezum­ab stud­ies, sup­port the unique clin­i­cal pro­file of eptinezum­ab as a po­ten­tial first-of-its-kind in­fu­sion ther­a­py to pre­vent mi­graines," says Randy Schatz­man. "En­roll­ment is on track for PROMISE 2, our sec­ond piv­otal Phase III study that fo­cus­es on chron­ic mi­graine, and we re­main on track to sub­mit our BLA with the U.S. Food and Drug Ad­min­is­tra­tion (FDA) in the sec­ond half of 2018."
What's clear is that no mat­ter how this race ul­ti­mate­ly pans out, mi­graine suf­fer­ers will soon have plen­ty to pick from for a new stan­dard of care in the field. And Alder re­mains a key play­er among the de­vel­op­ers out to make a ma­jor dif­fer­ence for pa­tients.