Lit­tle Cara steers through their first pos­i­tive PhI­II with a 'break­through' drug and a path to the FDA
Cara Ther­a­peu­tics $CARA has suc­cess­ful­ly hit a key mile­stone in its push to get their lead drug across the fin­ish line at the FDA. The biotech says it racked up a set of clear­ly pos­i­tive da­ta for their one drug, Ko­r­su­va (CR845), in their first Phase III tri­al read­out for a se­vere itch­ing con­di­tion among pa­tients on he­modial­y­sis. And if they can do it again in a con­fir­ma­to­ry Phase III due out lat­er in the year, they'll be ready to beat a trail to reg­u­la­tors in search of an OK.
The da­ta are solid­ly in its fa­vor this time, with slight­ly more than half of the pa­tients in the drug arm of the KALM-1 tri­al re­port­ing an im­prove­ment in symp­toms get­ting an in­jec­tion of the drug, com­pared to 28% in the con­trol arm. And there were some pos­i­tive scores in a slate of sec­on­daries that will stand in its fa­vor, in­clud­ing itch scores and a qual­i­ty of life mea­sure. And re­searchers re­port­ed no sig­nif­i­cant safe­ty is­sues that could ham­per the drug, a kap­pa opi­oid re­cep­tor ag­o­nist.
That was good for a boost on the stock price, as shares jumped 18% on Wednes­day morn­ing.
The biotech is all-in on this one, with a range of clin­i­cal tri­als in the pipeline for Ko­r­su­va. Jef­feries has pegged peak po­ten­tial sales at a step up from the $500 mil­lion mark, and Jef­feries an­a­lyst Mark How­er­ton has of­fered a few en­thu­si­as­tic thumbs up along the way, look­ing past the ini­tial IV for­mu­la­tion to oral drugs he be­lieves has greater mar­ket po­ten­tial for this in­di­ca­tion.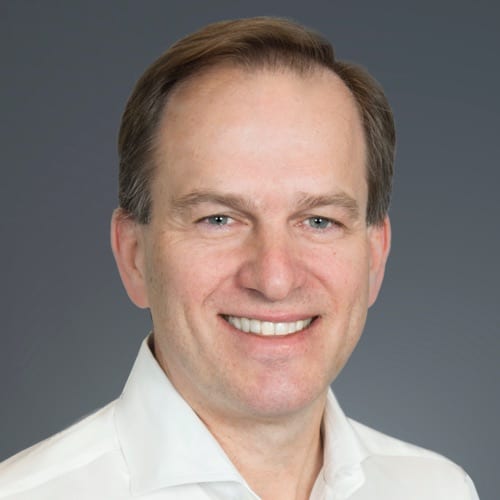 Derek Chalmers Cara Ther­a­peu­tics
CEO Derek Chalmers al­so said that in­ves­ti­ga­tors picked up signs of im­prove­ment af­ter the first week, then run­ning through the course of the 12-week pro­gram. In­ves­ti­ga­tors re­cruit­ed 350 pa­tients with mod­er­ate to se­vere pru­ri­tis for this study.
Cara bagged brag­ging rights to the FDA's break­through ther­a­py des­ig­na­tion 2 years ago, just days be­fore the biotech took a hit on a failed pain tri­al they were run­ning for this drug among pa­tients with os­teoarthri­tis. But they've suc­cess­ful­ly re­fo­cused in­vestors on oth­er sources of pain and pru­ri­tis as they con­tin­ued to push ahead on this one drug.