After all the notorious late-stage failures in Alzheimer's over the past year, you could say it's considerably harder to win people over to a new mechanism of action for the memory-wasting plague.
But Mark Gurney isn't letting a little negativity stop him now.
The CEO of Tetra Discovery Partners in Grand Rapids, MI, believes he and his 11-member team can accomplish what the major league players with far bigger operations and a whole lot more money have failed at. And today he has an extra $40 million in hard cash to help pay for the mid-stage trial that's needed to help prove whether it works in patients.
Shionogi is handing over a very modest $5 million upfront and a more substantial $35 million for an equity stake in Tetra in exchange for a regional set of Asian rights to BPN14770, a PDE4D allosteric inhibitor for Alzheimer's and Fragile X disease. Aside from their shot at an historic breakthrough against some of the toughest odds in R&D, Shionogi — which has a longstanding interest in neuronal R&D — is also on the hook for $120 million in milestones plus royalties.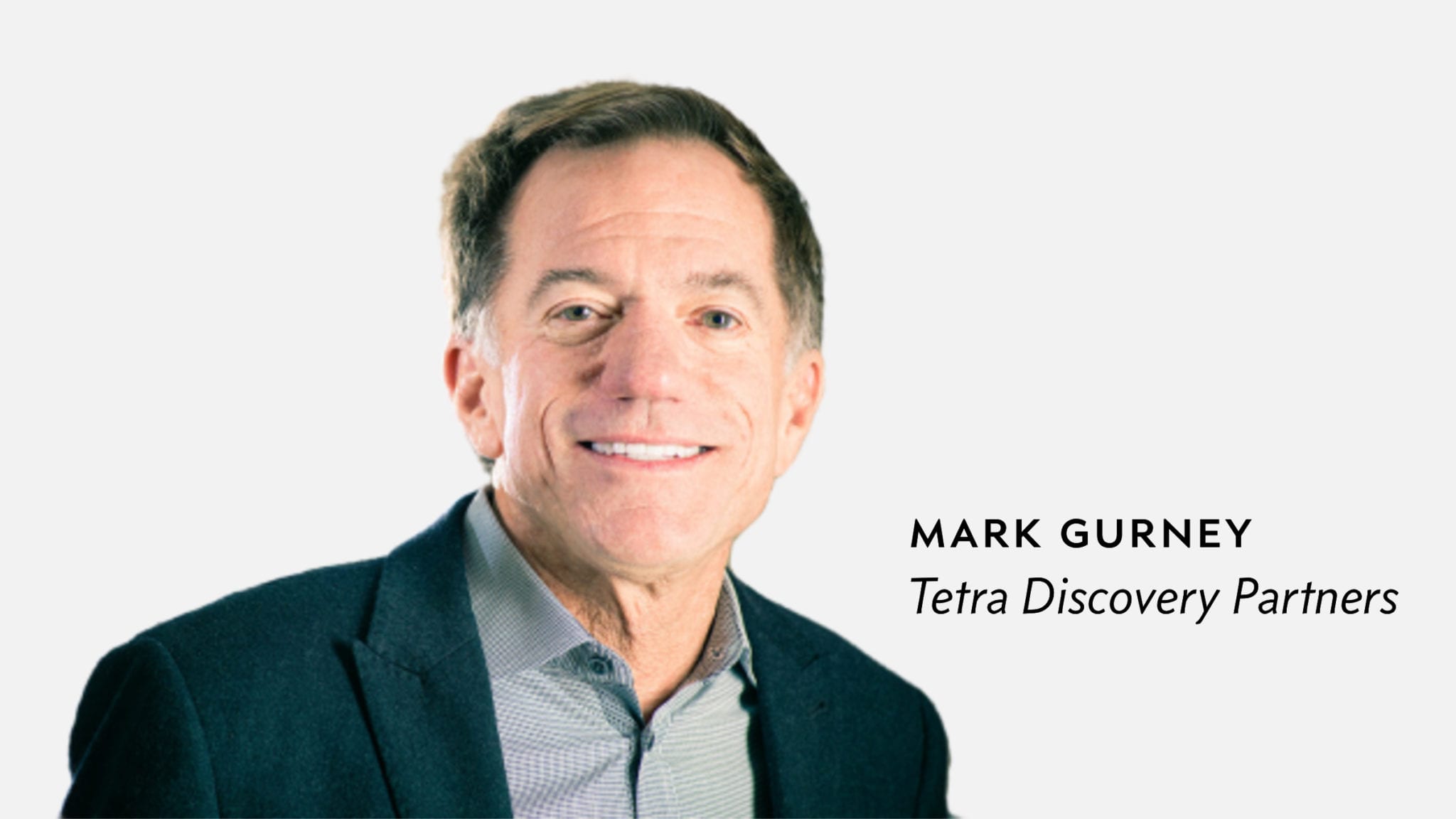 ---
"This is a non-amyloid mechanism, not previously explored in humans," Gurney tells me early on in our conversation, putting some quick distance between his work and the landmark failures that have cast doubt on the amyloid theory.
The work is based on observations of cognitive resilience in patients who have classic biomarkers for the disease — amyloid and tau — without demonstrating any symptoms. 
By selectively inhibiting PDE4D — which falls under a well-known mechanism of action — Tetra will set out to prove in a looming Phase II that their approach can bolster neuronal connections, protecting them from damage and improving the prospects of early-stage patients.
Gurney believes their drug can improve symptoms of the disease over a 3-month span, but even a significant improvement in the decline of patients — or as much as a flatlining on deterioration — would be greeted with considerable enthusiasm.
He got here with an awful lot of help from grants and contracts with the NIH, which provided the lion's share of the $30 million they've needed so far. There was also $7.3 million in A-round cash by late 2016 from Apjohn Group, Grand Angels, Dolby Family Ventures and the Alzheimer's Drug Discovery Foundation.
Gurney was engaged early in the discovery of beta-secretase, a field in amyloid research that inspired huge investments and colossal failures. He also was a senior investigator at deCODE. Scott Reines, the CMO, has held senior posts in neurosciences R&D at J&J and Merck.
There are PDE4s on the market as anti-inflammatories, of course, carrying notable names like apremalist. But the broadband inhibition of PDE4 has also been linked with toxicity. Tetra's goal was to find a more selective approach in neurosciences — where inflammation itself is a growing target — while also reserving a separate program (PDE4B)that is specifically a next-gen approach to mega-blockbuster inflammatory diseases like psoriasis.
That's also no easy task.
We've been here with other new drugs of course, many times; waiting it out through a mid-stage or pivotal study to demonstrate whether a 5HT6 can guard cognition — only to watch one program after another go down in flames until the target itself is wiped off the R&D map. Axovant's crowning failure after repeated expressions of optimism likely put the kibosh on that one.
Gurney is used to being greeted with skepticism. That goes with the territory for anyone working in Alzheimer's R&D today.
Now that he has the deal he needed to do the Alzheimer's study, which will follow a critical Phase II in Fragile X, he can endure the headwinds better. Afterwards, if he's proved right, there should be no problem finding a partner for a pivotal trial in Azheimer's. Fragile X is the kind of rare indication they can go it alone on. 
But the little team has some very big hurdles to clear first.
---
The best place to read
Endpoints News

? In your inbox.

Comprehensive daily news report for those who discover, develop, and market drugs. Join 50,700+ biopharma pros who read Endpoints News by email every day.

Free Subscription
---
---
---