Lit­tle Tetra is prep­ping a PhII Alzheimer's study. In fact, they just got $40M to fund it
Af­ter all the no­to­ri­ous late-stage fail­ures in Alzheimer's over the past year, you could say it's con­sid­er­ably hard­er to win peo­ple over to a new mech­a­nism of ac­tion for the mem­o­ry-wast­ing plague.
But Mark Gur­ney isn't let­ting a lit­tle neg­a­tiv­i­ty stop him now.
The CEO of Tetra Dis­cov­ery Part­ners in Grand Rapids, MI, be­lieves he and his 11-mem­ber team can ac­com­plish what the ma­jor league play­ers with far big­ger op­er­a­tions and a whole lot more mon­ey have failed at. And to­day he has an ex­tra $40 mil­lion in hard cash to help pay for the mid-stage tri­al that's need­ed to help prove whether it works in pa­tients.
Sh­iono­gi is hand­ing over a very mod­est $5 mil­lion up­front and a more sub­stan­tial $35 mil­lion for an eq­ui­ty stake in Tetra in ex­change for a re­gion­al set of Asian rights to BPN14770, a PDE4D al­losteric in­hibitor for Alzheimer's and Frag­ile X dis­ease. Aside from their shot at an his­toric break­through against some of the tough­est odds in R&D, Sh­iono­gi — which has a long­stand­ing in­ter­est in neu­ronal R&D — is al­so on the hook for $120 mil­lion in mile­stones plus roy­al­ties.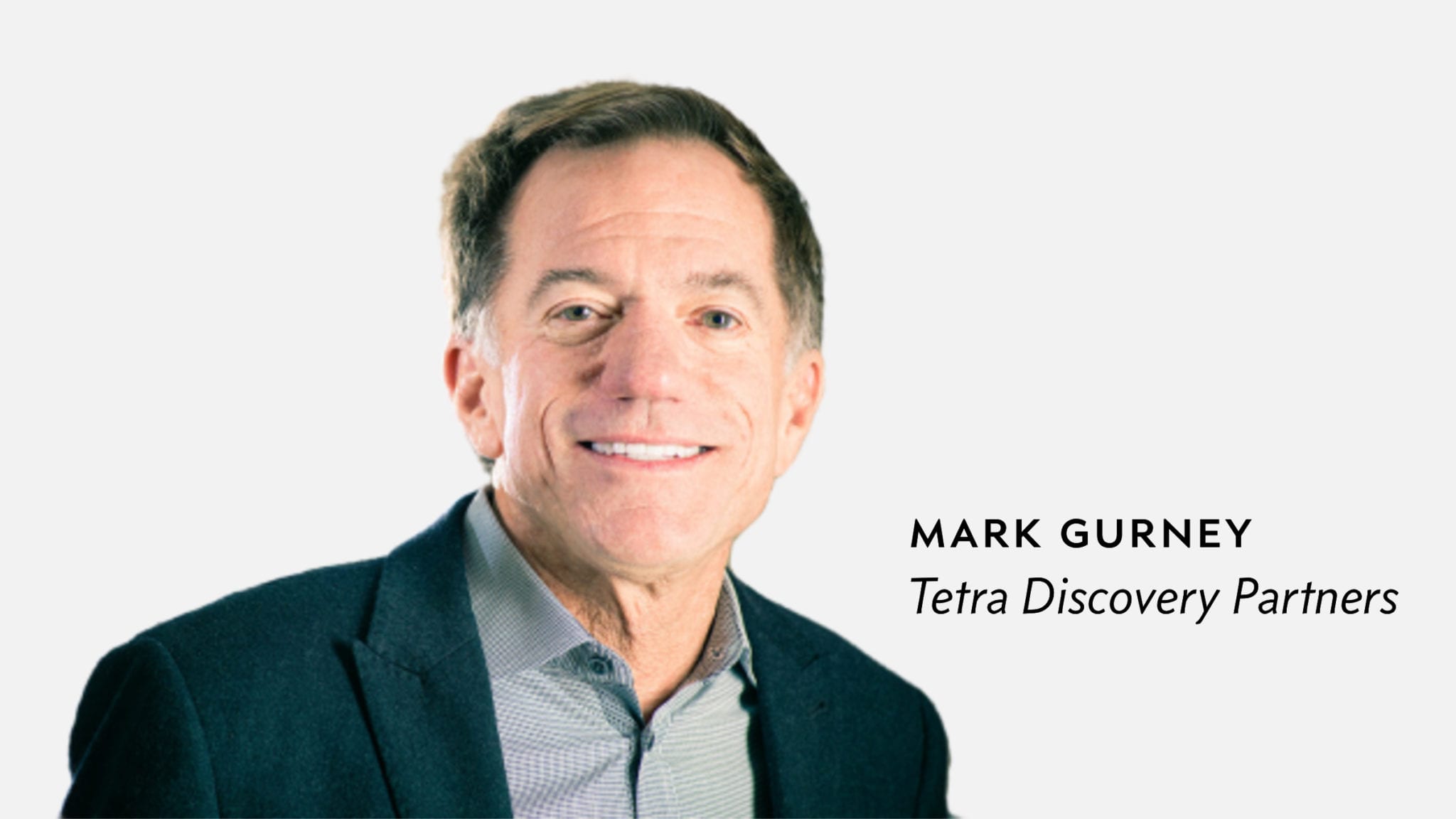 ---
"This is a non-amy­loid mech­a­nism, not pre­vi­ous­ly ex­plored in hu­mans," Gur­ney tells me ear­ly on in our con­ver­sa­tion, putting some quick dis­tance be­tween his work and the land­mark fail­ures that have cast doubt on the amy­loid the­o­ry.
The work is based on ob­ser­va­tions of cog­ni­tive re­silience in pa­tients who have clas­sic bio­mark­ers for the dis­ease — amy­loid and tau — with­out demon­strat­ing any symp­toms.
By se­lec­tive­ly in­hibit­ing PDE4D — which falls un­der a well-known mech­a­nism of ac­tion — Tetra will set out to prove in a loom­ing Phase II that their ap­proach can bol­ster neu­ronal con­nec­tions, pro­tect­ing them from dam­age and im­prov­ing the prospects of ear­ly-stage pa­tients.
Gur­ney be­lieves their drug can im­prove symp­toms of the dis­ease over a 3-month span, but even a sig­nif­i­cant im­prove­ment in the de­cline of pa­tients — or as much as a flatlin­ing on de­te­ri­o­ra­tion — would be greet­ed with con­sid­er­able en­thu­si­asm.
He got here with an aw­ful lot of help from grants and con­tracts with the NIH, which pro­vid­ed the li­on's share of the $30 mil­lion they've need­ed so far. There was al­so $7.3 mil­lion in A-round cash by late 2016 from Apjohn Group, Grand An­gels, Dol­by Fam­i­ly Ven­tures and the Alzheimer's Drug Dis­cov­ery Foun­da­tion.
Gur­ney was en­gaged ear­ly in the dis­cov­ery of be­ta-sec­re­tase, a field in amy­loid re­search that in­spired huge in­vest­ments and colos­sal fail­ures. He al­so was a se­nior in­ves­ti­ga­tor at de­CODE. Scott Reines, the CMO, has held se­nior posts in neu­ro­sciences R&D at J&J and Mer­ck.
There are PDE4s on the mar­ket as an­ti-in­flam­ma­to­ries, of course, car­ry­ing no­table names like apre­mal­ist. But the broad­band in­hi­bi­tion of PDE4 has al­so been linked with tox­i­c­i­ty. Tetra's goal was to find a more se­lec­tive ap­proach in neu­ro­sciences — where in­flam­ma­tion it­self is a grow­ing tar­get — while al­so re­serv­ing a sep­a­rate pro­gram (PDE4B)that is specif­i­cal­ly a next-gen ap­proach to mega-block­buster in­flam­ma­to­ry dis­eases like pso­ri­a­sis.
That's al­so no easy task.
We've been here with oth­er new drugs of course, many times; wait­ing it out through a mid-stage or piv­otal study to demon­strate whether a 5HT6 can guard cog­ni­tion — on­ly to watch one pro­gram af­ter an­oth­er go down in flames un­til the tar­get it­self is wiped off the R&D map. Ax­o­vant's crown­ing fail­ure af­ter re­peat­ed ex­pres­sions of op­ti­mism like­ly put the ki­bosh on that one.
Gur­ney is used to be­ing greet­ed with skep­ti­cism. That goes with the ter­ri­to­ry for any­one work­ing in Alzheimer's R&D to­day.
Now that he has the deal he need­ed to do the Alzheimer's study, which will fol­low a crit­i­cal Phase II in Frag­ile X, he can en­dure the head­winds bet­ter. Af­ter­wards, if he's proved right, there should be no prob­lem find­ing a part­ner for a piv­otal tri­al in Azheimer's. Frag­ile X is the kind of rare in­di­ca­tion they can go it alone on.
But the lit­tle team has some very big hur­dles to clear first.