Long side­lined on man­u­fac­tur­ing penal­ties, As­traZeneca fi­nal­ly gets a green light for a po­ten­tial hy­per­kalemia block­buster
Af­ter be­ing forced to the side­lines as Vi­for cleaned up its prob­lems with its hy­per­kalemia drug Veltas­sa and bur­nished hopes for big sales, As­traZeneca is fi­nal­ly in busi­ness and ready to take the field with a ri­val mar­ket­ing team.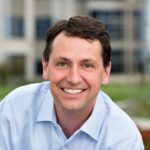 Sean Bo­hen
The FDA has ap­proved As­traZeneca's ri­val drug ZS-9, to be sold as Lokel­ma, af­ter twice spurn­ing the drug ap­pli­ca­tion due to man­u­fac­tur­ing is­sues.
That's not what the phar­ma gi­ant had been think­ing when it snapped up the late-stage drug in the $2.7 bil­lion ZS Phar­ma buy­out three years ago. Its re­peat­ed set­backs at the agency un­der­scored the com­pa­ny's fre­quent de­vel­op­ment prat­falls in re­cent years, par­tic­u­lar­ly out­side of the on­col­o­gy are­na. But the phar­ma heavy­weight now has a chance to re­deem it­self with an ag­gres­sive sales ef­fort as rev­enue from its main­stay fran­chise drug Crestor crum­bles in the face of gener­ic com­pe­ti­tion.
An­a­lysts were ready to give As­traZeneca's drug the edge in the mar­ket­ing wars to come, not­ing some key ad­van­tages for Lokel­ma. Com­ing in well be­hind the first-mover in the field, As­traZeneca will need all the help it can get.
"Whilst we must con­cede the la­bel is not a best-case, we nonethe­less see it as an im­prove­ment on the on­ly in­cum­bent op­tion, Vi­for's Veltas­sa," Bar­clays an­a­lysts said in a note, ac­cord­ing to a re­port in Reuters. "Our the­sis re­mains that Lokel­ma will be the dom­i­nant play­er in the even­tu­al $3 bil­lion hy­per­kalemia mar­ket."
The drug is de­signed to clean up ex­cess lev­els of potas­si­um, a con­di­tion that af­flicts pa­tients with heart dis­ease and chron­ic kid­ney dis­ease.
"We are pleased by to­day's FDA ap­proval of Lokel­ma as it en­ables us to help ad­dress a long-stand­ing clin­i­cal need with a new med­i­cine that of­fers rapid and sus­tained treat­ment for adults with hy­per­kalemia," not­ed As­traZeneca's Sean Bo­hen. "The con­se­quences of hy­per­kalemia can be very se­ri­ous and it's re­as­sur­ing for treat­ing physi­cians that Lokel­ma has demon­strat­ed low­er­ing of potas­si­um lev­els in pa­tients with chron­ic kid­ney dis­ease, heart fail­ure, di­a­betes and those tak­ing RAAS in­hibitors."