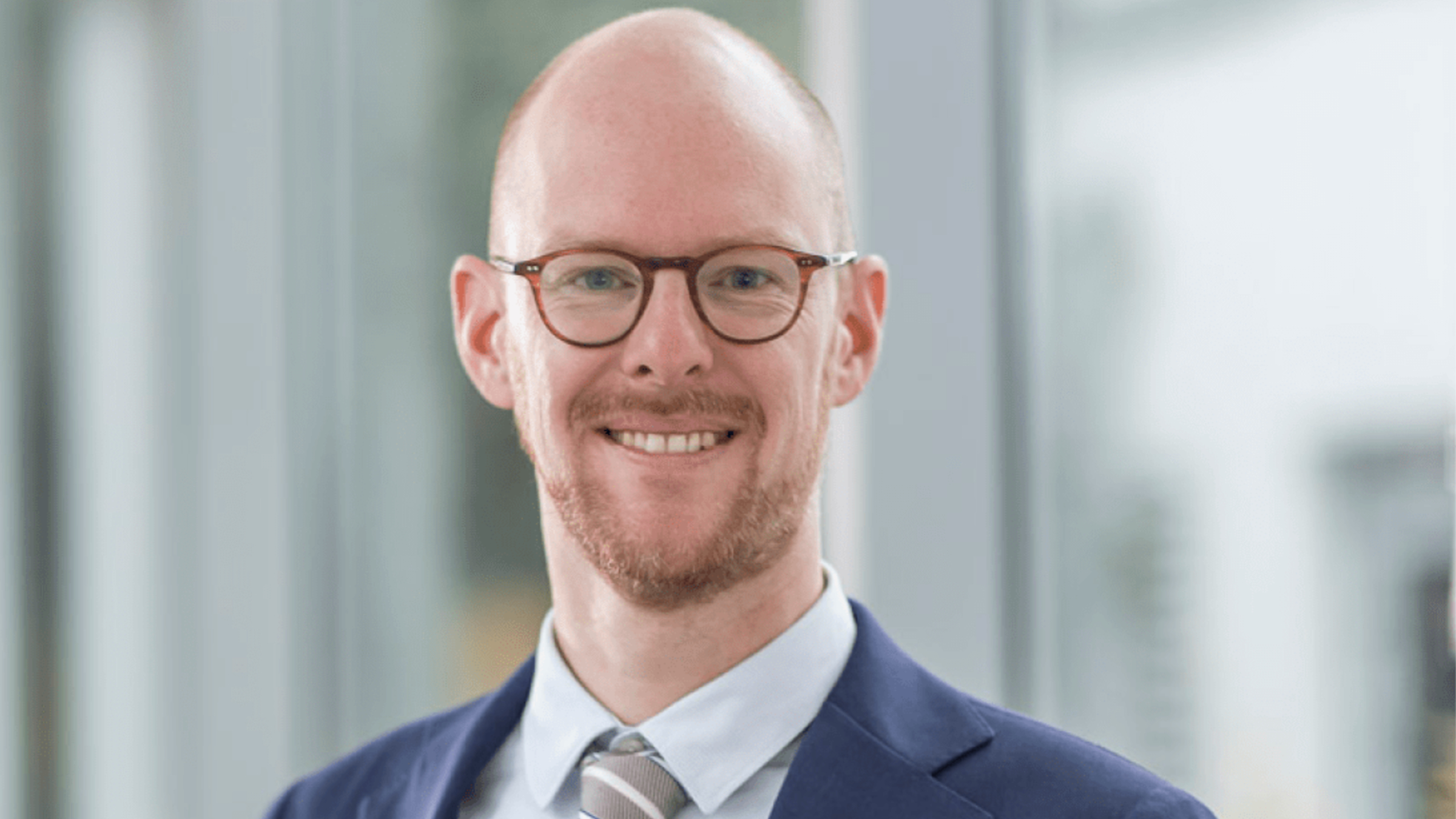 Bram Vanparys, Gimv managing partner, head of life sciences
Long-time health­care in­vestor looks to dou­ble num­ber of life sci­ences star­tups in its 'ev­er­green' fund
Hav­ing con­sis­tent­ly kept about a dozen life sci­ences com­pa­nies in its port­fo­lio over the past few decades, Eu­ro­pean in­vestor Gimv is ready to dou­ble down — quite lit­er­al­ly.
The Brus­sels-based firm is adding life sci­ences as a fifth plat­form, along­side con­sumer, health­care, smart in­dus­try and sus­tain­able cities, with the goal of grow­ing the num­ber of backed com­pa­nies to 20.
Be­cause Gimv is a list­ed com­pa­ny on its own and runs on an ever­green struc­ture, it's hard to pin down an ex­act fig­ure, as with oth­er VCs op­er­at­ing closed end funds, said Bram Van­parys, who's new­ly ap­point­ed man­ag­ing part­ner, head of life sci­ences.
"When there's an ex­it, the mon­ey just flows back to the same bal­ance sheet, same bank ac­count," he told End­points News, so that Gimv can pour the cash in­to a new start­up.
But he did say that at any giv­en time there's usu­al­ly "a few hun­dred mil­lion" eu­ros in cash. And his team — now com­pris­ing sev­en ded­i­cat­ed mem­bers — will have the ca­pac­i­ty to in­vest "larg­er tick­ets," with ini­tial in­vest­ments of €10 to €15 mil­lion per com­pa­ny.
"When I start­ed in the in­dus­try 15 years ago, a com­pa­ny was typ­i­cal­ly fi­nanced for 12 months and the CEO, af­ter six months [is al­ready] go­ing out for his next round," he said. "Now com­pa­nies are eas­i­ly fi­nanced for three to four years."
While the health­care plat­form in­volves his pri­vate eq­ui­ty col­leagues and fo­cus­es on cash flow pos­i­tive, big­ger com­pa­nies like CD­MOs, the life sci­ences group does VC deals with R&D in­ten­sive, cash flow neg­a­tive com­pa­nies. Both have his­tor­i­cal­ly been housed un­der the health­care um­brel­la at Gimv, Van­parys not­ed.
Mov­ing for­ward, the goal is to con­tin­ue search­ing all over Eu­rope — oc­ca­sion­al­ly in the US — for promis­ing drug de­vel­op­ers, typ­i­cal­ly in Se­ries A and B. But it won't be too sur­pris­ing to see an in­vest­ment in medtech, dig­i­tal health, di­ag­nos­tics or life sci­ence tools, or the stray pub­lic com­pa­ny in the mix, es­pe­cial­ly dur­ing the cur­rent down­shift, he said.
"We don't want to ex­clude any­thing," Van­parys said. "But all of these items are more on an op­por­tunis­tic ba­sis."
Still, there are things Gimv like­ly won't pur­sue, such as seed fi­nanc­ings that are too ear­ly.
"[W]hat we would rarely do is in­vest like $5 mil­lion, for ex­am­ple, in a $10 mil­lion round with one oth­er in­vestor to get the com­pa­ny just six months or 12 months fur­ther," he said. "We al­ways want to have the mind­set of re­duc­ing the re­fi­nanc­ing risk as much as pos­si­ble."
In the past, Gimv was a found­ing in­vestor in Abl­ynx, the nanobody play­er even­tu­al­ly ac­quired by Sanofi, and backed Co­v­agen, which was bought out by John­son & John­son. Cur­rent in­vest­ments in­clude Pre­cir­ix, Im­Check and Im­munOs — with the lat­ter two re­cent­ly rais­ing $103 mil­lion and $74 mil­lion, re­spec­tive­ly, in rounds that fea­tured Gimv.
Amid a broad­er down­turn in pub­lic sen­ti­ments for biotech in­vest­ments, he not­ed the tur­bu­lence in Eu­rope's stock mar­ket is a lit­tle less se­vere.
"We nev­er in­vest in files where the on­ly ex­it tra­jec­to­ry that we see is an IPO," he said. "If you look at the num­bers, merg­ers and ac­qui­si­tions over the last 10, 20, 30 years have al­ways been rel­a­tive­ly sta­ble while IPO al­ways works in heavy cy­cles. There's a very heavy up­cy­cle and now we go to a very heavy down cy­cle. And we al­so don't want to re­al­ly take that risk of, you know, that while it goes up, it some­times goes down. So we de­lib­er­ate­ly — when we saw it go­ing up, we didn't take the choice that we want to ag­gres­sive­ly push our com­pa­nies to the stock mar­ket be­cause we know that at a cer­tain point in time it goes down. So we con­tin­ue to fo­cus strong­ly on M&A as an ex­it rather than IPO as an ex­it."