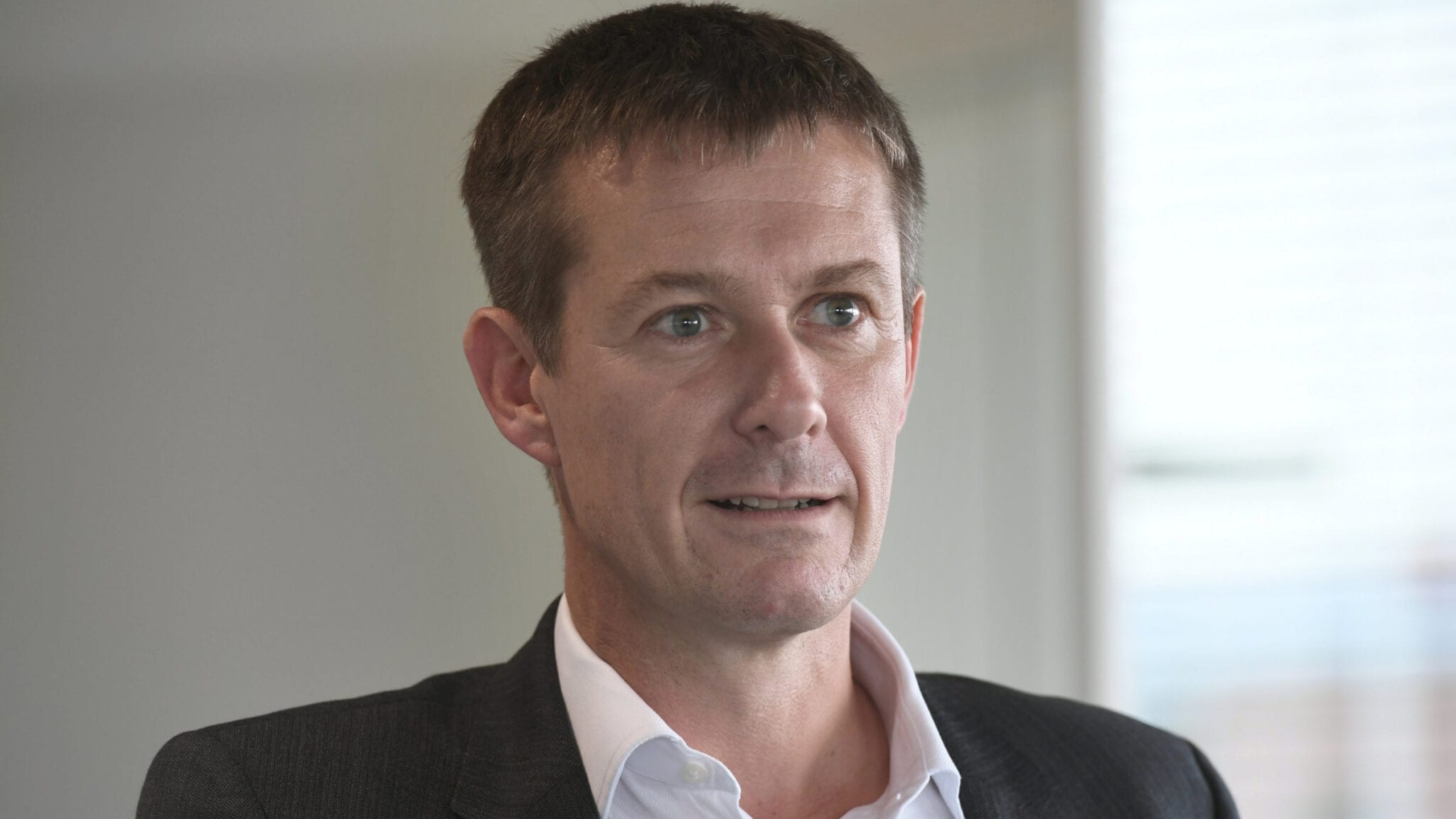 Jean-Christophe-Hyvert, Lonza
Lon­za look­ing to build on 'd­if­fer­en­ti­at­ed ad­van­tage' in Covid-19, CD­MO mar­ket­place in 2021
It's not new for Lon­za, the Swiss CD­MO near­ing its quasqui­cen­ten­ni­al an­niver­sary, to be in the up­per ech­e­lon of the biotech man­u­fac­tur­ing in­dus­try.
But 2020 — as it was for many CD­MOs — was a spe­cial year even by Lon­za's stan­dards. The com­pa­ny inked a deal to pro­duce 1 bil­lion world­wide dos­es of Mod­er­na's Covid-19 vac­cine and tapped phar­ma vet Pierre-Alain Ruffieux to lead its op­er­a­tions, moves which have al­lowed Lon­za to make a myr­i­ad of oth­er deals that will con­tin­ue to ramp up its glob­al pro­duc­tion ca­pac­i­ty.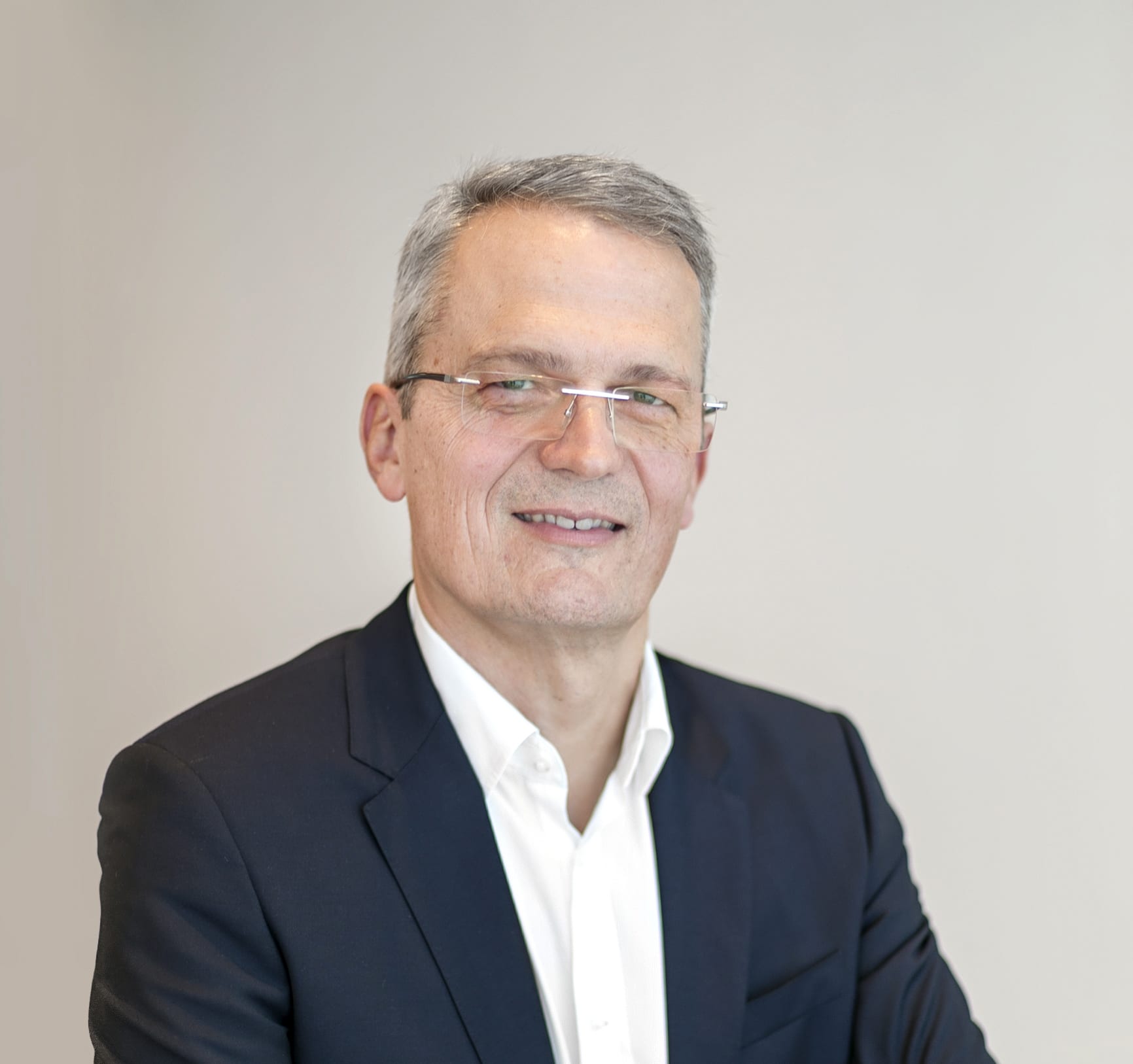 Pierre-Alain Ruffieux
In an ex­clu­sive in­ter­view with End­points News, Lon­za's CCO Jean-Christophe Hyvert said the com­pa­ny has no plans to slow down any­time soon.
"A big piece of the ac­tiv­i­ty has been sur­round­ed around Covid, both in terms of sup­port­ing clients when we can, and when we have a dif­fer­en­ti­at­ed ad­van­tage in the COVID de­vel­op­ment ef­fort," Hyvert said. "And we do that across mul­ti­ple clients."
Lon­za's foot­print in Covid-19 ther­a­peu­tics goes be­yond the Mod­er­na vac­cine agree­ment. The com­pa­ny has re­ceived some 200 in­quiries from biotechs across the globe and has pub­lic deals with five oth­er com­pa­nies for vary­ing treat­ment pos­si­bil­i­ties.
Be­yond Covid-19, Hyvert said Lon­za's fo­cus in 2021 and be­yond will be on en­sur­ing its op­er­a­tions are up-to-date with the bur­geon­ing man­u­fac­tur­ing in­dus­try. Those in­dus­try trends, he said, are dri­ven by a mar­ket that cen­ters on a pipeline of strong new drug can­di­dates and an in­creas­ing glob­al pres­ence with­in that pipeline.
"The pipeline of new drugs is very strong, and the pipeline of new drugs is be­com­ing more and more glob­al," Hyvert said. "So we are evolv­ing in terms of more drugs com­ing from dif­fer­ent ge­o­gra­phies, in terms of … more for­mats, (and) in terms of the speed to de­vel­op­ment and de­liv­ery is in­creas­ing. We need to re­spond to all of that, and that's what we are do­ing."
Tan­gi­ble ex­am­ples of that re­sponse have come in re­cent months, per­haps most no­tably through Lon­za's ac­qui­si­tion of its first bi­o­log­ics man­u­fac­tur­ing in Chi­na as part of a deal with Cy­ti­va, an­nounced just two weeks ago. The near­ly 183,000-square-foot site in­cludes near­ly 70,000-square feet of lab space that will pri­or­i­tize an­ti­body de­vel­op­ment and man­u­fac­tur­ing ser­vices.
And in De­cem­ber, Lon­za an­nounced six dif­fer­ent man­u­fac­tur­ing and de­vel­op­ment col­lab­o­ra­tions with var­i­ous biotech out­fits, as well as a Visp, Switzer­land ex­pan­sion that will boost its pro­duc­tion ca­pac­i­ty by 30% by the first half of 2022.
"We are ex­pand­ing in Chi­na, es­pe­cial­ly on the bi­o­log­ics side. We've been in the coun­try for a few years, but we do be­lieve there is a very strong po­ten­tial in Chi­na," Hyvert said. "(This) will pro­vide us a very com­pre­hen­sive, re­al-world cov­er­age with clin­i­cal and com­mer­cial ca­pa­bil­i­ties in … the Amer­i­c­as, Eu­rope and Asia, so that's part of what we are do­ing. And at the same time, I think it's im­por­tant to note that we are de­vel­op­ing the breadth of our of­fer­ings in terms of modal­i­ties."
That ex­pan­sion of client-of­fer­ings seems to be three-tiered: mi­cro­bial ther­a­peu­tics, mR­NA tech­nolo­gies, and bio­con­ju­ga­tion. The Visp ex­pan­sions al­so seem to be the cen­ter of all three of these fo­cus­es, as they touch on mi­cro­bial de­vel­op­ment, while hous­ing pro­duc­tion sites for the Mod­er­na Covid-19 vac­cine that us­es mR­NA tech­nol­o­gy, and fi­nal­ly fo­cus­ing bio­con­ju­ga­tion ef­forts to make more com­plex pro­tein ther­a­pies.
"I think we have a unique of­fer­ing that helps both large phar­ma and small biotech with ei­ther their de­vel­op­ment needs or man­u­fac­tur­ing needs," Hyvert said. "We are solv­ing more and more com­plex prob­lems for our clients, and I see that as be­ing very well re­ceived in the mar­ket­place."
Go­ing for­ward, Hyvert said he ex­pects the cur­rent mar­ket trends of a strong drug pipeline with a glob­al fo­cus to stick around. Lon­za's role, then, will be to con­tin­u­ous­ly re­spond and adapt to those trends to en­sure its ser­vices stay rel­e­vant and ef­fec­tive.
"I think we need to keep on build­ing on what dif­fer­en­ti­ates us, which is tech­ni­cal ex­per­tise, re­li­a­bil­i­ty, know-how, a wide range of of­fer­ings to re­spond to needs, our un­der­stand­ing of reg­u­la­tion and mar­kets to re­spond to costs, or to help cus­tomers to bring their drugs to mar­ket," Hyvert said. "I think these fun­da­men­tal trends are not chang­ing, (so) I think the way we are ad­dress­ing them will be more and more im­por­tant."
Here are Lon­za's Covid-19 deals to keep an eye on: