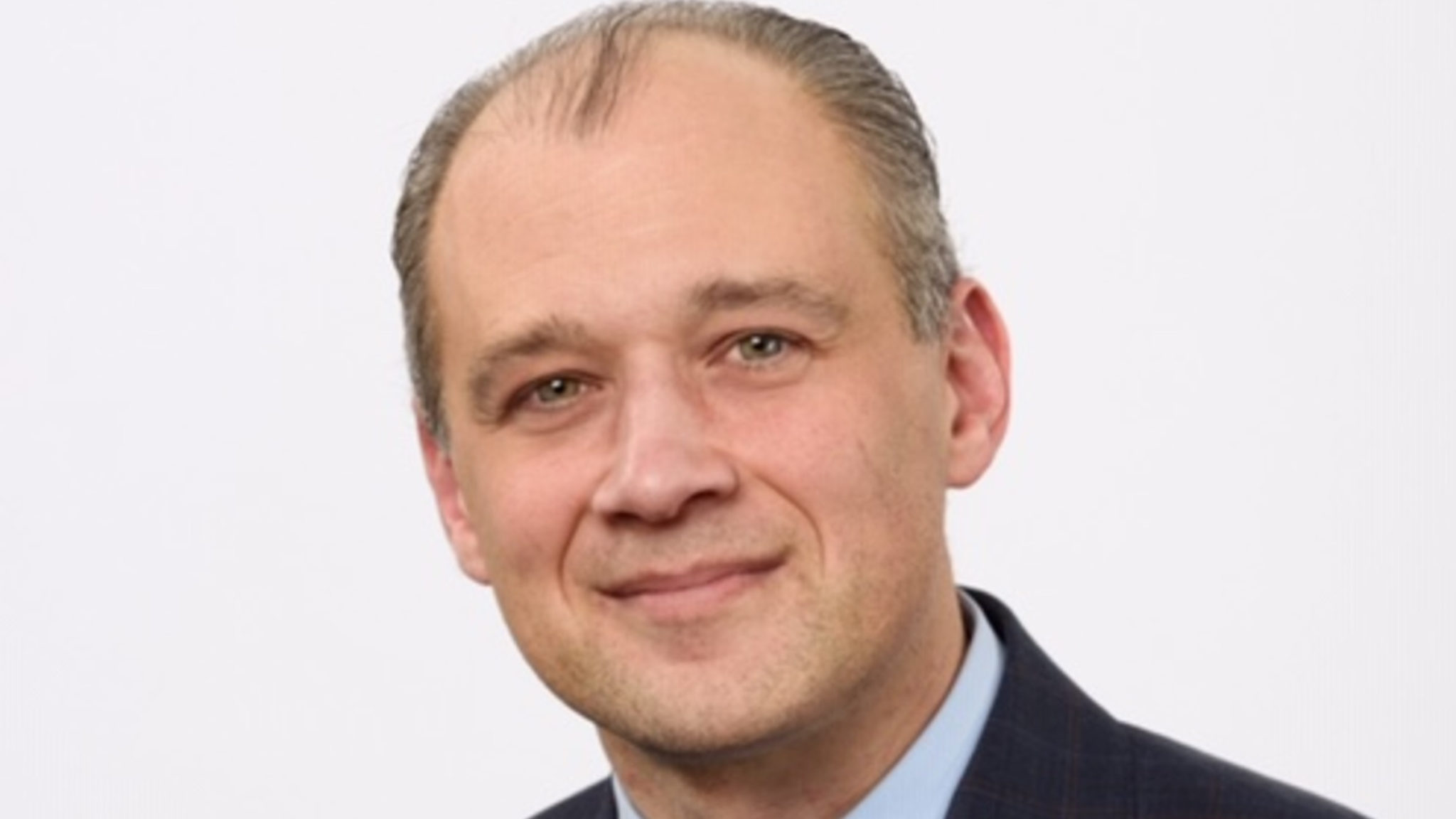 CEO Matt Kapusta (uniQure)
Look­ing for leg up in he­mo­phil­ia B gene ther­a­py race, uniQure flash­es da­ta that helped lead to $2B CSL deal
In the two-head­ed race to de­vel­op the first gene ther­a­py for he­mo­phil­ia B, uniQure just got a ma­jor leg up.
In a late-break­ing ab­stract at ASH, the com­pa­ny re­leased da­ta from their piv­otal 54-per­son Phase III tri­al, show­ing that it in­creased lev­els of Fac­tor IX from be­low 2% of nor­mal to 37% of nor­mal af­ter 26 weeks. Al­though the com­pa­ny will still need to col­lect 52-week da­ta, the lev­els come in above what Pfiz­er has shown in ear­ly stud­ies for their ri­val gene ther­a­py and at or above what an­a­lysts sug­gest­ed would be need­ed to show ef­fi­ca­cy.
In an in­ter­view, CEO Matt Ka­pus­ta de­clined to dis­close what num­ber they had told the FDA they were go­ing for, but said they viewed the re­sult as an un­mit­i­gat­ed suc­cess.
"I think [it] rep­re­sents func­tion­al­ly cu­ra­tive lev­els for these pa­tients," Ka­pus­ta told End­points News. "So it's very ex­cit­ing."
UniQure's stock $QURE was up 6% on the news, from $42.76 to $45.50.
The sec­ondary end­points al­so proved pos­i­tive but not per­fect: 72% of pa­tients record­ing no bleed­ing in­ci­dents af­ter ad­min­is­tra­tion, while av­er­age us­age of stan­dard Fac­tor IX re­place­ment ther­a­py fell by 96%.
The da­ta pro­vid­ed pub­lic val­i­da­tion for CSL Behring and their sur­prise de­ci­sion ear­li­er this year to pur­chase the gene ther­a­py in a mile­stone-heavy deal up to $2 bil­lion. UniQure said at the time that CSL had al­ready seen pri­vate in­ter­im da­ta pri­or to pur­chas­ing the ther­a­py. Ka­pus­ta said CSL saw 12-week da­ta.
An­a­lysts ar­gued pri­or to the read­out that any in­crease to at least 10% of nor­mal should yield clin­i­cal ef­fects. Stifel's Melis­sa Scott ar­gued "any­thing above 20%" would be ef­fec­tive. SVB Leerink's Joseph Schwartz set the tar­get range be­tween 30 to 50%.
Stifels' Paul Mat­ties praised the Phase III da­ta as "en­cour­ag­ing, though not sur­pris­ing."
Pfiz­er's gene ther­a­py, orig­i­nal­ly de­vel­oped with Spark Ther­a­peu­tics and now in its own Phase III, showed Fac­tor IX rates at 23% af­ter one year in a 15-per­son tri­al. Al­though the Big Phar­ma start­ed dos­ing first, an­a­lysts ex­pect­ed uniQure to move faster.
Side ef­fects were min­i­mal. The most com­mon events in­clud­ed height­ened liv­er en­zymes, in­fu­sion re­lat­ed re­ac­tions, headache, and flu-like symp­toms. Be­tween 13% and 15% of pa­tients ex­pe­ri­enced each.
The com­pa­ny al­so not­ed that pa­tients who had pre-ex­ist­ing an­ti­bod­ies to ade­n­ovirus per­formed no worse on the gene ther­a­py, which is de­liv­ered through an ade­no-as­so­ci­at­ed vi­ral vec­tor.
The big ques­tion will now be how much da­ta the FDA would re­quire for ap­proval. uniQure had orig­i­nal­ly ap­peared like­ly to file a BLA in 2021, but the en­tire he­mo­phil­ia gene ther­a­py was up­end­ed ear­li­er this Au­gust af­ter the agency hand­ed Bio­Marin a CRL on their he­mo­phil­ia A gene ther­a­py, de­mand­ing more da­ta on dura­bil­i­ty.
Ka­pus­ta said Bio­Marin's prob­lems were unique to Bio­Marin, point­ing to da­ta sug­gest­ing their gene ther­a­py's ef­fects waned over time and the fact that the biotech chose to go for ap­proval on just 26-week da­ta from a sub­set of pa­tients in their piv­otal tri­al.
Still, he ac­knowl­edged that the feed­back they re­ceived has shift­ed in re­cent months, with im­pli­ca­tions for their lead ther­a­py. The agency "re­cent­ly" asked uniQure to make bleed­ing in­ci­dents a co-pri­ma­ry end­point of the tri­al, Ka­puto said, along­side Fac­tor IX lev­els.
That re­quire­ment, he ar­gued, will al­le­vi­ate con­cerns about their pa­tient's Fac­tor IX lev­els, as it shows the ther­a­py's re­al world im­pact. The com­pa­ny will have to show non-in­fe­ri­or­i­ty on bleed­ing to the Fac­tor IX re­place­ment ther­a­py that pa­tients took pri­or to re­ceiv­ing the gene ther­a­py.
"I think the da­ta speaks for it­self," he said. " The gold stan­dard is bleed­ing."
Ka­pus­ta said they will meet with the FDA to dis­cuss a BLA af­ter con­duct­ing their last 52-week fol­low-up on their last pa­tient next March.
"And that pro­vides da­ta to sup­port a tra­di­tion­al ap­proval in he­mo­phil­ia treat­ment," he said.