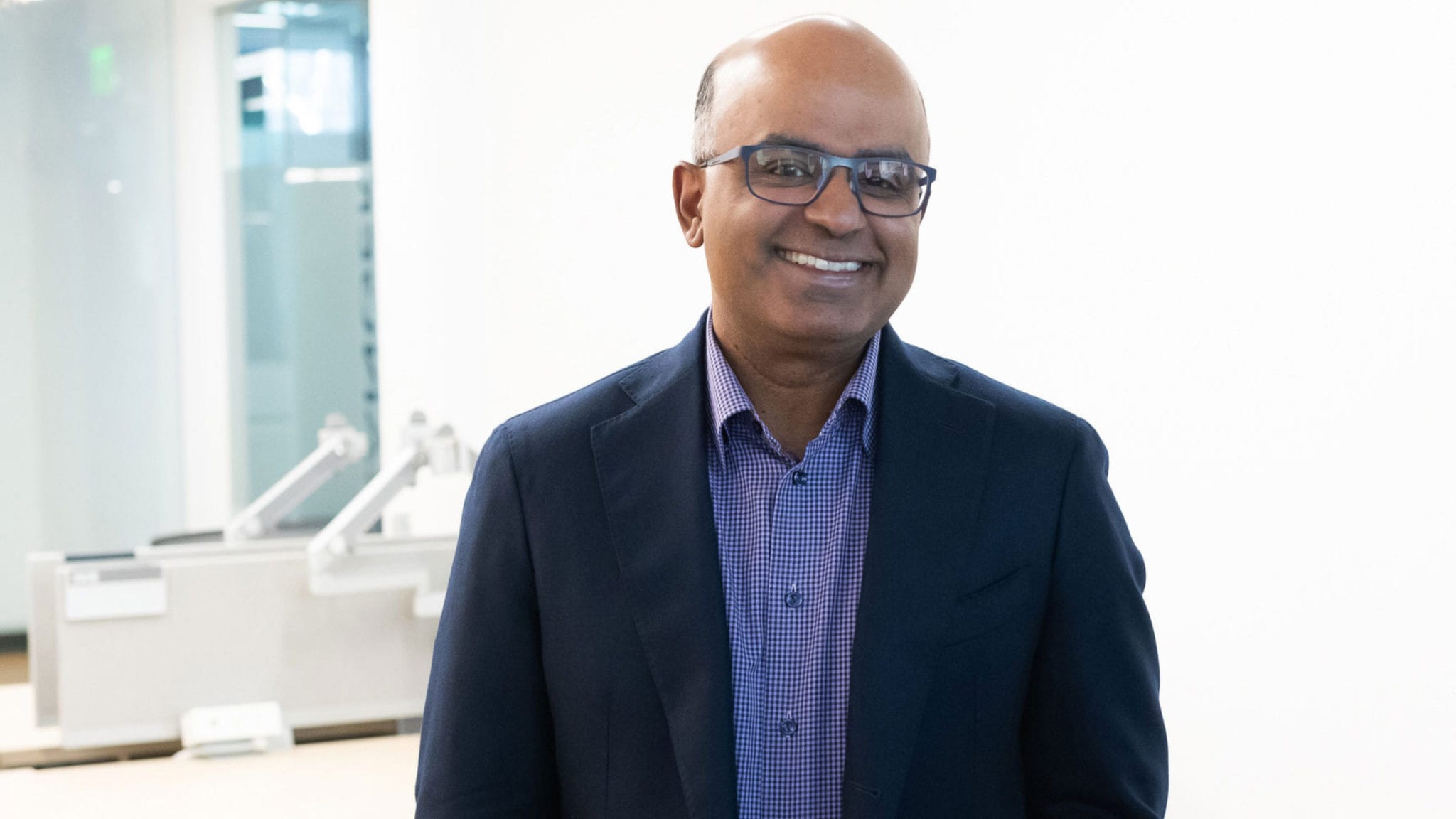 Look­ing to leapfrog an­ti­bod­ies and RNAi, Sekar Kathire­san says gene edit­ing ap­proach to cut PC­SK9 looks durable
JP Mor­gan isn't typ­i­cal­ly a da­ta con­fer­ence. But there are al­ways ex­cep­tions for da­ta that could make or break a com­pa­ny, piquing the in­ter­est of po­ten­tial in­vestors and part­ners alike.
Da­ta, for in­stance, like what Sekar Kathire­san is bring­ing to the vir­tu­al con­fer­ence, show­ing that a one-time treat­ment with Verve Ther­a­peu­tics' base ed­i­tor can keep PC­SK9 lev­els low — there­by low­er­ing LDL cho­les­terol, aka the bad kind — out to 6 months. In non-hu­man pri­mates.
The two take­away fig­ures are 61% LDL cho­les­terol re­duc­tion and 89% cut in av­er­age blood PC­SK9 pro­tein lev­el. That's the same lev­el of re­duc­tion for PC­SK9 as the treat­ment reg­is­tered at 2 weeks, when the re­searchers doc­u­ment­ed a 59% drop in LDL-C.
"What you are see­ing is durable low­er­ing of cho­les­terol and con­sis­tent low­er­ing of LDL cho­les­terol 6 months af­ter ad­min­is­tra­tion of the gene edit­ing treat­ment," Kathire­san told End­points News in a pre­view.
While pre­clin­i­cal, the re­sults mark a sig­nif­i­cant step for the in vi­vo use of the next-gen­er­a­tion gene edit­ing tool known as base edit­ing. Where­as the first gen­er­a­tion of CRISPR gene edit­ing mol­e­cules would snip the DNA se­quence and let it re­pair on its own, base edit­ing works by con­vert­ing one let­ter on the genome to an­oth­er.
In this case the con­struct, VERVE-101, made a sin­gle change from A to G in the ge­net­ic se­quence of the PC­SK9 gene in the liv­er, with an aim to in­ac­ti­vate the gene for good.
As liv­er cells turn over rough­ly every 200 days, Kathire­san added, 6-month dura­bil­i­ty da­ta of­fer rea­son­able con­fi­dence that the changes are there to stay.
"The fun­da­men­tal prob­lem with coro­nary heart dis­ease is cu­mu­la­tive ex­po­sure to LDL over time, OK? And the fun­da­men­tal treat­ment is to low­er that cu­mu­la­tive ex­po­sure as much as pos­si­ble," said the CEO, who left be­hind an aca­d­e­m­ic ca­reer and a di­rec­tor­ship at Mass Gen­er­al's Cen­ter for Ge­nom­ic Med­i­cine to steer the biotech. "The way to think about this is kind of the area un­der the curve analy­sis, you know? You want to keep the LDL down and con­sis­tent­ly down for as long a pe­ri­od as pos­si­ble."
VERVE-101 rides on the phar­ma­co­log­ic val­i­da­tion of­fered by mon­o­clon­al an­ti­bod­ies and siR­NA ther­a­pies that tar­get PC­SK9 but does away with the need for chron­ic treat­ment. Each of which he sees pre­sent­ing its own com­pli­ance is­sues that could lead to in­suf­fi­cient pro­tec­tion.
With tox­i­col­o­gy stud­ies un­der­way, Verve ex­pects to dose its first pa­tient some time in 2022. By tar­get­ing the ini­tial clin­i­cal in­di­ca­tion of het­erozy­gous fa­mil­ial hy­per­c­ho­les­terolemia, the com­pa­ny will be de­vel­op­ing "a ge­net­ic treat­ment for a ge­net­ic dis­ease" be­fore turn­ing to "gar­den va­ri­ety coro­nary heart dis­ease."
PC­SK9 will just be a start. Kathire­san has iden­ti­fied sev­en oth­er genes that, as he's dis­cov­ered over years of stud­ies in pop­u­la­tion ge­net­ics, har­bor pro­tec­tive mu­ta­tions — one of them be­ing ANGPTL3, for which Verve has al­so pre­sent­ed 2-week pre­clin­i­cal da­ta. All eight tar­gets fall in­to one of three path­ways: LDL-C, triglyc­erides or lipopro­tein(a).
"Each of those path­ways are kind of com­ple­men­tary in terms of risk for a pa­tient," he said. "So a med­i­cine tar­get­ing each of those path­ways should be ad­di­tive in terms of ben­e­fit."