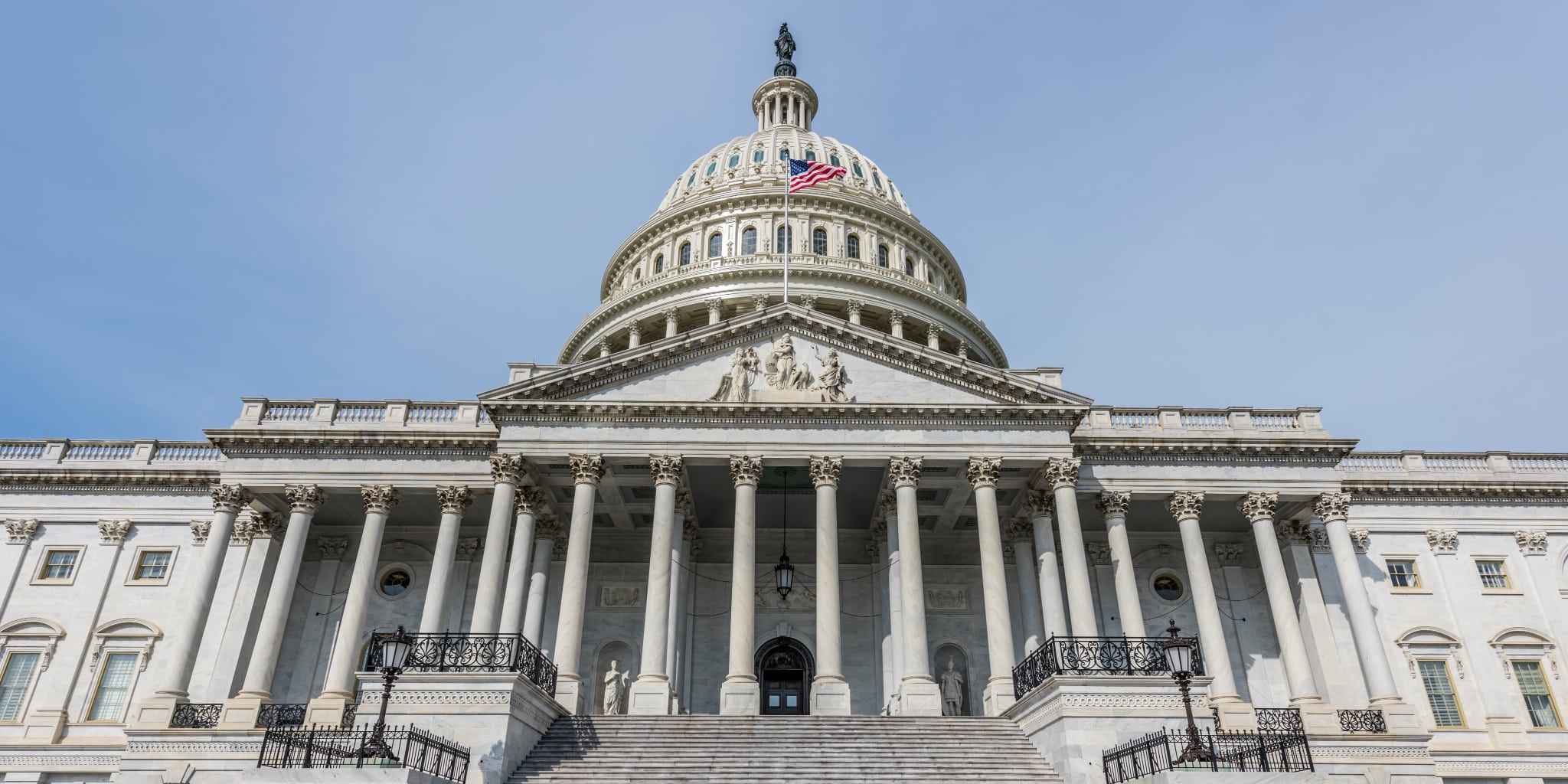 Re­pub­li­cans un­veil a drug price bill to ri­val the De­moc­rats — promis­ing low­er prices and more cures
Nan­cy Pelosi un­veiled the De­moc­rats' drug pric­ing bill back in Sep­tem­ber and brought the fight straight to the in­dus­try with a pro­pos­al to em­pow­er the US gov­ern­ment to ne­go­ti­ate prices for se­lect drugs. Re­pub­li­cans, who de­cried the bill reeks of heavy-hand­ed gov­ern­ment in­ter­ven­tion which will sti­fle in­no­va­tion, now have a coun­ter­pro­pos­al they claim will re­sult in cheap­er drugs and in­cen­tivize R&D — fur­ther cloud­ing the prospects of a bi­par­ti­san com­pro­mise that could land on Don­ald Trump's desk.
"On­ly one of these bills has the po­ten­tial to be­come law. While Speak­er Pelosi's par­ti­san plan is dead on ar­rival in the Sen­ate and won't be signed by Pres­i­dent Trump, H.R. 19 could be on Pres­i­dent Trump's desk to­day," said Re­pub­li­can Whip Steve Scalise in a state­ment on Mon­day. And in an ac­knowl­edg­ment that the Re­pub­li­can ef­fort would need Pelosi's sign-off to reach a vote — a high­ly un­like­ly event — Scalise con­tin­ued, "Speak­er Pelosi must come to her sens­es. I am call­ing on her to bring H.R. 19 to the House floor for a vote this week. Amer­i­cans need a bi­par­ti­san so­lu­tion to pre­scrip­tion drug prices, not an­oth­er doomed pro­pos­al from the De­moc­rats."
Re­pub­li­cans and De­moc­rats both ar­gue drug prices in the Unit­ed States are too high — the in­dus­try holds the crown for the least fa­vored sec­tor by Amer­i­cans, falling be­hind the fed­er­al gov­ern­ment it­self — but so far no­body can agree on just how to make the US health care sys­tem great again.
The 350-page Re­pub­li­can bill, HR19, pro­pos­es cre­at­ing the role of a 'chief phar­ma­ceu­ti­cal ne­go­tia­tor' at the Of­fice of the Unit­ed States Trade Rep­re­sen­ta­tive to ad­vo­cate on be­half of Amer­i­can pa­tients in trade agree­ments with re­spect to pre­scrip­tion drug prices.
In ad­di­tion, the bill seeks to lim­it an­nu­al out-of-pock­et costs for Medicare ben­e­fi­cia­ries at $3,100; caps the cost of in­sulin for se­niors in the Medicare Part D pro­gram; re­quires in­sur­ance com­pa­nies to make in­for­ma­tion about drug prices trans­par­ent at doc­tor's of­fices so pa­tients are ap­prised of the po­ten­tial costs be­fore a pre­scrip­tion is writ­ten; and 'stream­lines' the reg­u­la­tion of over-the-counter prod­ucts.
Some of the pro­pos­als in HR19 al­so mir­ror poli­cies ad­vo­cat­ed by bi­par­ti­san leg­is­la­tion cur­rent­ly un­der con­sid­er­a­tion in the Sen­ate, in­clud­ing the CRE­ATES act which is de­signed to en­sure gener­ic drug­mak­ers can ac­cess brand­ed drugs to de­vel­op copy­cats, and pro­hibits "pay-for-de­lay" deals, where man­u­fac­tur­ers of brand­ed drugs main­tain their mo­nop­o­lies by of­fer­ing gener­ic com­pa­nies re­wards for de­lay­ing the launch of knock­off prod­ucts.
The De­moc­rats' drug pric­ing bill — HR 3, which is set to face a vote this week — could com­pel man­u­fac­tur­ers to com­ply with the prices set by the HHS, or face grave penal­ties and teth­ers the price of the some of the na­tion's most ex­pen­sive drugs to an in­ter­na­tion­al price in­dex. Un­sur­pris­ing­ly, the bill — which promis­es to cut fed­er­al spend­ing by $345 bil­lion be­tween 2023 and 2029 — elicit­ed the ire of the in­dus­try that has so far thrived by tak­ing a lais­sez-faire ap­proach to pric­ing. Var­i­ous analy­ses have sug­gest­ed the bill, which is un­like­ly to be signed in­to law, could re­sult in be­tween 8 to 100 few­er drugs from reach­ing the mar­ket over the next decade.
A raft of Re­pub­li­can law­mak­ers is­sued state­ments sup­port­ing HR19 on Mon­day, sug­gest­ing not on­ly is HR19 su­pe­ri­or to HR3, but is far more like­ly to be signed in­to law.
"This (bill) con­tains mea­sures with bi­par­ti­san sup­port in the House and Sen­ate, can be­come law, and de­serves a vote. Mean­while, Speak­er Pelosi's par­ti­san drug pric­ing scheme is not on­ly bad pol­i­cy, it's nev­er go­ing to be­come law," said the ar­chi­tects of HR19, Kevin Brady, the se­nior Re­pub­li­can on the pow­er­ful Ways and Means Com­mit­tee, along with Greg Walden (R-OR) and Vir­ginia Foxx (R-NC).
That may well be the case — the White House last week is­sued a scathing re­view of HR3, ac­cus­ing the Pelosi bill of fa­vor­ing short-term sav­ings over the "long-term cost of Amer­i­can pa­tients los­ing ac­cess to new life­sav­ing treat­ments." But with De­moc­rats firm­ly in charge of the House of Rep­re­sen­ta­tives, HR19 faces a sim­i­lar­ly quixot­ic road to Trump's desk, with ar­ti­cles of im­peach­ment threat­en­ing to over­shad­ow the po­lit­i­cal cal­en­dar.