Loxo beefs up its ge­net­ics-based can­cer drug pipeline with an un­usu­al $40M deal
Af­ter build­ing on its rep as a ge­net­i­cal­ly-fo­cused can­cer drug com­pa­ny at AS­CO with the lat­est up­date on larotrec­tinib (LOXO-101), Loxo On­col­o­gy is now beef­ing up its pipeline in search of an­oth­er drug that can be used for a care­ful­ly de­fined pa­tient group.
The Stam­ford, CT-based biotech has carved out a Bru­ton's ty­ro­sine ki­nase (BTK) in­hibitor pro­gram from Redx Phar­ma for $40 mil­lion. Un­usu­al­ly, it's a straight cash deal for Loxo and Redx — no mile­stones or roy­al­ties ap­ply here. That is rare to see for a pre­clin­i­cal drug that isn't ex­pect­ed to be­gin hu­man test­ing un­til next year.
Now LOXO-305, this new drug is de­signed to re­versibly bind to BTK and keep work­ing in the face of C481S ac­quired re­sis­tance mu­ta­tion. And that's how Loxo plans to re­main ge­net­i­cal­ly fo­cused for a very nar­row pa­tient pop­u­la­tion.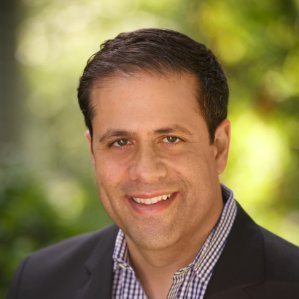 Josh Bilenker, CEO Loxo
"It is our be­lief that the wide­spread use of co­va­lent BTK in­hibitors, such as ibru­ti­nib, will in­creas­ing­ly dri­ve ac­quired re­sis­tance through a mu­ta­tion­al event in BTK called C481S, lead­ing to a group of re­laps­ing pa­tients in need of new ther­a­pies," said Ja­cob Van Naar­den, chief busi­ness of­fi­cer of Loxo On­col­o­gy. "Our work sug­gests that a high­ly se­lec­tive, re­versible BTK in­hibitor can ad­dress this emerg­ing un­met need in pa­tients whose dis­ease has pro­gressed on a co­va­lent BTK in­hibitor. The de­vel­op­ment of a high­ly se­lec­tive com­pound in a ge­net­i­cal­ly-de­fined pop­u­la­tion is a Loxo On­col­o­gy core com­pe­ten­cy."
Redx, mean­while has had some fi­nan­cial woes that made a cash deal more at­trac­tive than a long-term pact packed with biobucks. The UK biotech has had trou­ble pay­ing back a £2 mil­lion loan from pub­lic of­fi­cials in Liv­er­pool.
While the vast ma­jor­i­ty of can­cer drugs are de­vel­oped for a spe­cif­ic part of the body — breast, liv­er, lung, etcetera — the FDA has been ea­ger to think out­side of the usu­al anatom­i­cal box­es. Now ge­net­i­cal­ly de­fined can­cers like this rep­re­sent a ma­jor new mar­ket op­por­tu­ni­ty, as the FDA high­light­ed with last May's ap­proval of Keytru­da for spe­cif­ic ge­net­ic traits.