Lund­beck adds a Parkin­son's flop to its list of set­backs, writ­ing off a $1.1 bil­lion deal on mid-stage fail­ure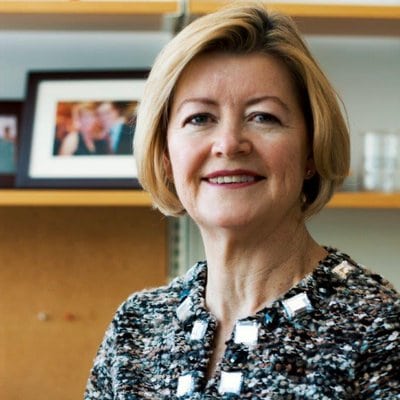 Deb­o­rah Dun­sire
An­ders Götzsche's shot at R&D glo­ry has end­ed in de­feat at Lund­beck.
The Lund­beck CFO was act­ing chief when he struck a $1.1 bil­lion deal to snare Prex­ton Ther­a­peu­tics and its sin­gle as­set — foliglu­rax — af­ter Kåre Schultz jumped ship to run Te­va. Götzsche agreed to pay €100m in cash and up to €805m in de­vel­op­ment and sales mile­stones to get the one-drug com­pa­ny.
It proved to be a bust in Phase IIa, though, with no sig­nif­i­cant dif­fer­ence in "off" times for pa­tients or any sep­a­ra­tion from place­bo for dysk­i­ne­sia, a key sec­ondary. Those "off" pe­ri­ods are marked by phys­i­cal freez­ing or slow­ing of mo­tor func­tions.
Now, the cash pay­ment is be­ing writ­ten off and the drug is head­ed to the scrap heap, where it joins a fu­ner­al mound of CNS drugs at Lund­beck, now run by CEO Deb­o­rah Dun­sire. Dun­sire is fo­cused on mar­ket­ing their new­ly ap­proved CGRP mi­graine drug, ob­tained in a $2 bil­lion deal to ac­quire Alder.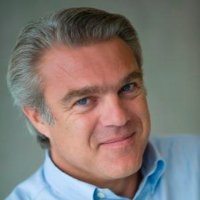 François Con­quet
Lund­beck is fo­cused on one of the tough­est fields in R&D, and has the his­to­ry to prove it. Set­backs in bipo­lar dis­ease and schiz­o­phre­nia have ham­pered the R&D plan. But it's a high-risk, high-re­ward field.
Prex­ton founder François Con­quet spent his en­tire ca­reer fo­cused on the role of glu­ta­mate re­cep­tors for CNS dis­eases. He found­ed Ad­dex back in 2002 and ran it for three years, leav­ing it with an mGluR5 pro­gram — dipraglu­rant — for Parkin­son's. And at Prex­ton he fo­cused in mGluR4 as an al­ter­na­tive ap­proach to us­ing dopamine to con­trol the mo­tor symp­toms of Parkin­son's.
Just days ago Ad­dex re­port­ed that their dipraglu­rant Phase II/III study was be­ing in­def­i­nite­ly post­poned, as the pa­tients were at high risk from Covid-19 and need­ed to re­main in quar­an­tine.