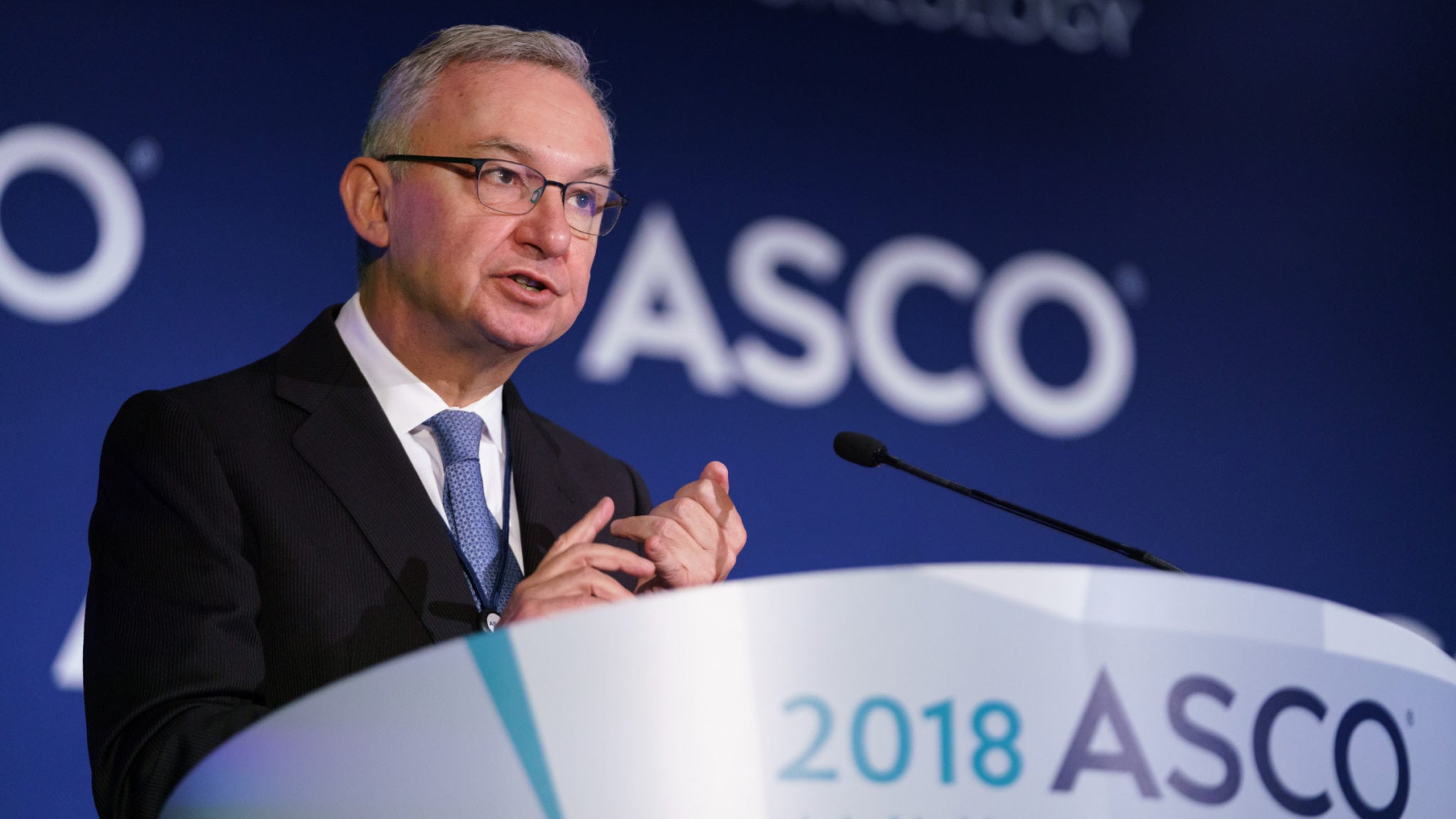 José Baselga, AstraZeneca (ASCO)
Lyn­parza im­proves sur­vival rate in prostate can­cer, giv­ing As­traZeneca and Mer­ck an­oth­er win on PARP front
As­traZeneca and its part­ners at Mer­ck can tack on an­oth­er key clin­i­cal win for their block­buster can­cer drug star Lyn­parza. Fol­low­ing up on their suc­cess in gain­ing an im­por­tant im­prove­ment on pro­gres­sion free sur­vival for a seg­ment of ad­vanced prostate can­cer pa­tients, the phar­ma gi­ants say they now have ev­i­dence the drug al­so spurs longer over­all sur­vival.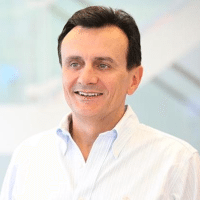 Pas­cal So­ri­ot
Cur­rent­ly un­der pri­or­i­ty re­view with an ac­cel­er­at­ed OK ex­pect­ed soon, the As­traZeneca team re­port­ed their score on OS for pa­tients with metasta­t­ic cas­tra­tion-re­sis­tant prostate can­cer who have a ho­mol­o­gous re­com­bi­na­tion re­pair gene mu­ta­tion and have pro­gressed on pri­or treat­ment with new hor­mon­al agent drugs — like Xtan­di (en­za­lu­tamide) and Zyti­ga (abi­raterone).
That's a mouth­ful, but it's al­so a key ad­vance in the field, where this lead­ing PARP has gone from strength to strength in set­ting the pace for this part of the can­cer R&D world. The hard da­ta on just how big an im­prove­ment they saw will have to wait for a med­ical con­fer­ence some­where on­line.
"Over­all sur­vival in metasta­t­ic cas­tra­tion-re­sis­tant prostate can­cer has re­mained ex­treme­ly chal­leng­ing to achieve," not­ed As­traZeneca on­col­o­gy R&D chief José Basel­ga. "We are thrilled by these re­sults for Lyn­parza and we are work­ing with reg­u­la­to­ry au­thor­i­ties to bring this med­i­cine to pa­tients as soon as pos­si­ble."
What's good for Lyn­parza could be bad for one of its big ri­vals. An­drew Berens at SVB Leerink not­ed:
While ap­proval was wide­ly ex­pect­ed, this over­all sur­vival ad­van­tage was not an­tic­i­pat­ed, and we be­lieve should prove to be a sig­nif­i­cant com­mer­cial ad­van­tage over com­peti­tor Clo­vis (CLVS, MP), with an up­com­ing PDU­FA date in BR­CA+ mCR­PC pa­tients on May 15.
There's more da­ta on the way for this drug, which has played a key role in As­traZeneca's turn­around un­der CEO Pas­cal So­ri­ot. The phar­ma part­ners are pur­su­ing the PRO­pel tri­al, with first da­ta ex­pect­ed next year, test­ing Lyn­parza as a front-line med­i­cine for pa­tients with metasta­t­ic CR­PC in com­bi­na­tion with abi­raterone ac­etate ver­sus abi­raterone ac­etate alone.