Mar­ket slack­er Cel­gene does some­thing good for a change, look­ing to turn the cor­ner on past mishaps
At this point Cel­gene has been so bat­tered over its poor per­for­mance of the past year you have to do a dou­ble take to con­vince your­self when some­thing good hap­pens to it.
But there was some con­sid­er­able good news to be had in its Phase III study of fran­chise drug Revlim­id in com­bi­na­tion with Roche's Rit­ux­an in two forms — fol­lic­u­lar and mar­gin­al zone — of in­do­lent lym­phoma.
Ac­cord­ing to re­searchers, they tracked a "high­ly sta­tis­ti­cal­ly sig­nif­i­cant" im­prove­ment in pro­gres­sion-free sur­vival in the study, open­ing the door to some near-term mar­ket­ing ap­pli­ca­tions that at least one promi­nent an­a­lyst spec­u­lates could be worth more than $1 bil­lion in added sales.
Cel­gene's shares were up 1.6% in ear­ly trad­ing Tues­day.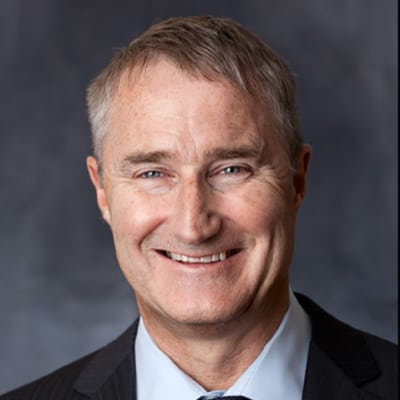 Ge­of­frey Porges, Leerink
We don't have the da­ta yet, and rarely do in these re­leas­es as the com­pa­nies hold the num­bers for a sci­en­tif­ic con­fer­ence. And over­all sur­vival re­sults have yet to be reached. But no one missed the im­pli­ca­tions of its boast on sta­tis­ti­cal sig­nif­i­cance.
Cel­gene's pipeline is stuffed with so many shots like this, some an­a­lysts say it can't mess up every­thing. In ad­di­tion, it still has an R&D group filled with some of the best re­searchers in the busi­ness and a pipeline that boasts a group of po­ten­tial break­throughs, like bb2121 or JCAR017. So don't think for a sec­ond that the com­pa­ny doesn't have plen­ty of sup­port­ers around the in­dus­try.
Leerink's Ge­of­frey Porges — who of­fered the up­beat in­cre­men­tal sales es­ti­mate with­out will­ing to change the com­pa­ny's rev­enue fore­cast just yet — is al­so hap­py to give Cel­gene a thumbs up af­ter its many no­table set­backs. He not­ed:
(T)he pos­i­tive re­sult em­pha­sizes the op­tion­al­i­ty that ex­ists in many parts of the com­pa­ny's pipeline. De­spite re­cent his­to­ry, not every­thing in the com­pa­ny's port­fo­lio will fail, nor every op­er­a­tional re­sult dis­ap­point. This pes­simism about the com­pa­ny and its stock sug­gests op­por­tu­ni­ty to us, and the op­tion­al­i­ty of the mid- to late stage pipeline is a sig­nif­i­cant rea­son be­hind our con­tin­ued out­per­form rat­ing for the stock, de­spite the many de­vel­op­ment and op­er­a­tional stum­bles in the last year.