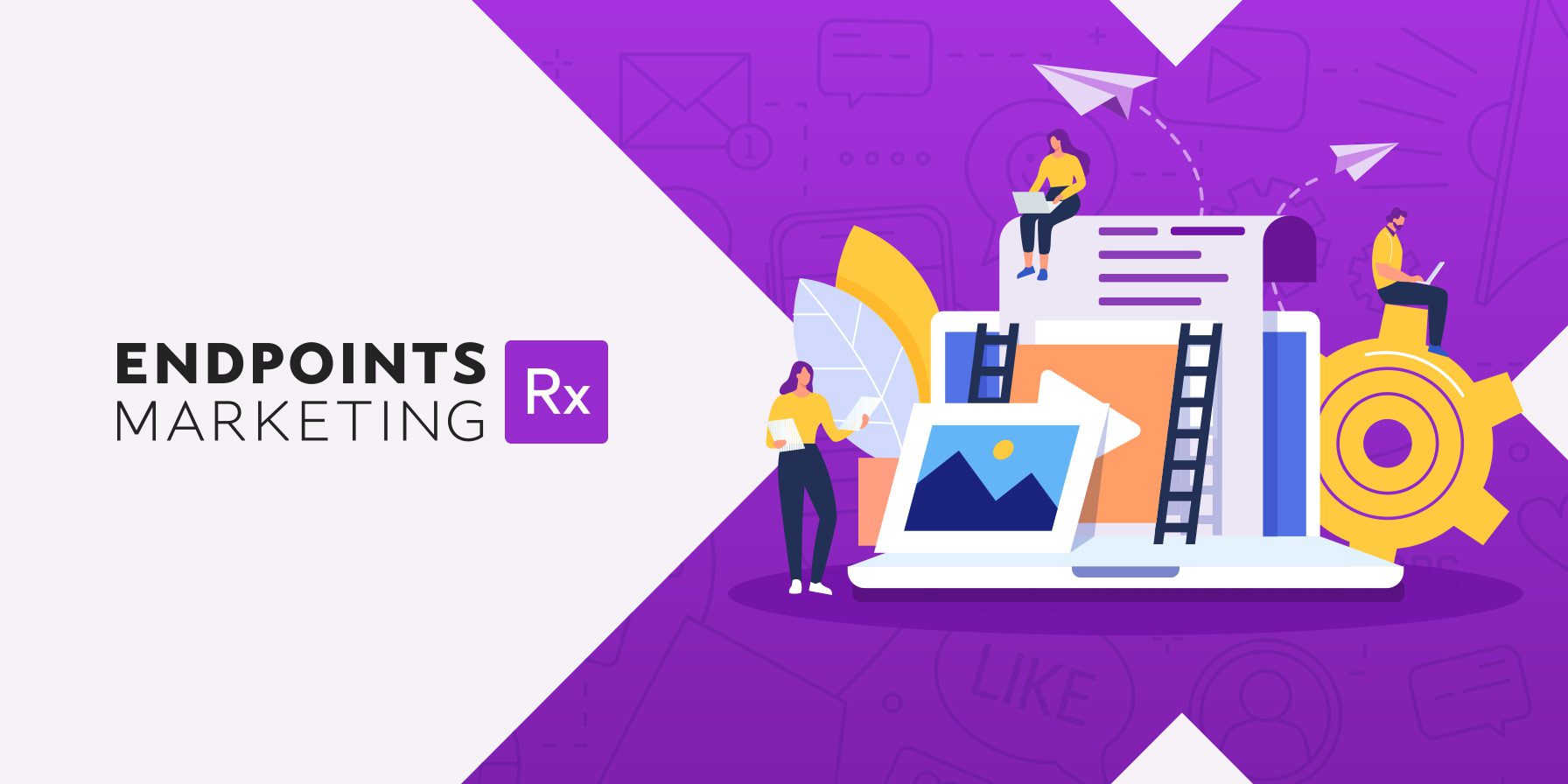 Mar­ket­ingRx roundup: Ab­b­Vie's Hu­mi­ra TV turns fo­cus to HS skin con­di­tion; Sanofi amps par­ent­ing pol­i­cy
Af­ter years as the top spend­ing phar­ma TV ad­ver­tis­er, Ab­b­Vie's Hu­mi­ra brand fi­nal­ly down­shift­ed ear­li­er this year, ced­ing much of its mar­ket­ing bud­get to up-and-com­ing sib­ling meds Skyrizi and Rin­voq. How­ev­er, now Hu­mi­ra is back on TV with ads for an­oth­er con­di­tion — Hidradeni­tis sup­pu­ra­ti­va (HS).
The chron­ic and painful skin con­di­tion re­sults in lumps and ab­scess­es caused by in­flam­ma­tion or in­fec­tion of sweat glands, most of­ten in the armpits or groin. Hu­mi­ra was first ap­proved to treat HS in 2015 and re­mains the on­ly FDA-ap­proved drug for the con­di­tion. Two TV ads both note more than 30,000 peo­ple with HS have been pre­scribed Hu­mi­ra.
While the ads like­ly won't drop the big dol­lars of Hu­mi­ra, ex­act spend­ing da­ta on the ads was not avail­able through na­tion­al TV ad track­er iS­pot.tv. That may be be­cause the ads are on­ly run­ning lo­cal­ly or on con­nect­ed TV.
Sanofi dou­bles down for par­ent­ing em­ploy­ees, up­ping its paid leave pol­i­cy for all
Sanofi is es­tab­lish­ing a new 14-week glob­al parental leave pol­i­cy. The 100% salary-paid for 14 weeks ex­tends to all par­ents no mat­ter gen­der or sex­u­al ori­en­ta­tion and is open to any em­ploy­ee wel­com­ing a child through child­birth, adop­tion, sur­ro­ga­cy or cus­tody, Sanofi said in its Tues­day an­nounce­ment.
Sanofi's pre­vi­ous parental leave poli­cies dif­fered around the world, and while they were seen as gen­er­ous — it's eight weeks paid and eight weeks un­paid pol­i­cy in the US land­ed it on Work­ing Moth­er's Best 100 list last year — the new 14-week paid pol­i­cy is now uni­form world­wide. Em­ploy­ees in coun­tries which al­ready had longer than 14-week paid poli­cies will con­tin­ue to re­ceive the more gen­er­ous ben­e­fits.
"We are ded­i­cat­ed to a work­place that em­braces di­ver­si­ty and nur­tures an en­vi­ron­ment where all em­ploy­ees feel they be­long and are sup­port­ed," Clint Wal­lace, Sanofi's head of hu­man re­sources in North Amer­i­ca, said.
WHO skips two Greek al­pha­bet let­ters to avoid con­fu­sion for lat­est Covid-19 virus vari­ant
Omi­cron is jump­ing in­to glob­al head­lines as the lat­est and po­ten­tial­ly more dan­ger­ous Covid-19 vari­ant, but it al­so jumped over two let­ters be­fore it in the Greek al­pha­bet. The World Health Or­ga­ni­za­tion de­cid­ed last year to use the Greek al­pha­bet to name Covid-19 vari­ants as not on­ly a sim­ple or­ga­nized sys­tem, but al­so to avoid the con­fu­sion and stig­ma that ca­su­al ge­og­ra­phy tag­ging caused ear­ly in the pan­dem­ic, such as the UK or South African vari­ants. The more com­plex num­ber and let­ter com­bi­na­tion sci­en­tif­ic names are still used along­side the Greek let­ter as­sign­ments.
But now WHO has skipped over the let­ters Nu and Xi in nam­ing the Omi­cron vari­ant.
"'Nu' is too eas­i­ly con­found­ed with 'new,' and 'Xi' was not used be­cause it is a com­mon last name," a spokesman told The New York Times over the week­end.
Of course, the skip drew al­most as much at­ten­tion as WHO was try­ing to avoid, with con­tro­ver­sial tweets ac­cus­ing WHO of a va­ri­ety of of­fens­es.
How­ev­er, now an­oth­er prob­lem looms. With 15 of the 24 let­ters of the Greek al­pha­bet al­ready used (or skipped over) in the WHO's cur­rent sys­tem, there's a re­al pos­si­bil­i­ty the al­pha­bet will run out be­fore the vari­ants do. WHO is al­ready work­ing on a next nam­ing con­ven­tion it told sev­er­al me­dia out­lets, in­clud­ing the po­ten­tial to start us­ing con­stel­la­tion names.
Up next — just in case you're not up on the Greek al­pha­bet — are Pi, Rho and Sig­ma.
Eli Lil­ly moves me­dia buy­ing and plan­ning ac­count to new agency
Eli Lil­ly award­ed its mas­sive me­dia ac­count to Pub­li­cis Groupe's Zenith af­ter an agency re­view that in­clud­ed WPP Group, Dentsu and the in­cum­bent Om­ni­com's OMD, which had the busi­ness for 20 years. Ad Age es­ti­mates Lil­ly spends more than $860 mil­lion every year on me­dia spend­ing in TV, print, ra­dio and dig­i­tal across its port­fo­lio of brands which in­cludes Trulic­i­ty, Em­gal­i­ty and Verzenio.
Lil­ly is­sued a state­ment about the move that said, in part, that it's work­ing "to cre­ate re­mark­able ex­pe­ri­ences with­in the con­sumer jour­ney, fu­eled by both hu­man in­sights and da­ta. Lil­ly looks for­ward to work­ing with Zenith, part of Pub­li­cis Groupe, as our new me­dia agency of record. To­geth­er, we will part­ner to de­liv­er these re­mark­able ex­pe­ri­ences to pa­tients and help sup­port the fu­ture growth of the busi­ness."
Drug pric­ing ad­vo­ca­cy group launch­es lo­cal ad se­ries to thank Con­gress­peo­ple
Six con­gress­peo­ple who vot­ed for the Build Back Bet­ter Act are get­ting thank you notes, in the form of TV ads run in their home states, from ad­vo­ca­cy group Pa­tients for Af­ford­able Drugs Now. In each com­mer­cial, each rep­re­sen­ta­tive is called out and pic­tured with the call to ac­tion "Tell Rep. (name) thank you for vot­ing to low­er drug prices for mil­lions of Amer­i­cans."
The lat­est spate of lo­cal ads from P4AD­Now comes on the heels of sev­er­al oth­er ef­forts around the Build Back Bet­ter vote. It's run­ning ads in West Vir­ginia call­ing on Sen. Joe Manchin to sup­port the bill while prais­ing him for past Medicare ne­go­ti­a­tion ef­forts, as well as in Ari­zona ask­ing Sen. Kyrsten Sine­ma to al­so sup­port the drug pric­ing plans in the bill. The ads are set to run through De­cem­ber as the US Sen­ate takes up the bill, which in­cludes pro­vi­sions to al­low Medicare to ne­go­ti­ate some drug prices, cap out-of-pock­et costs and lim­it an­nu­al drug price in­creas­es.
Boston tops list of best glob­al cities for healthtech, ahead of New York and San Fran­cis­co
Boston ranked as the best city for healthtech out of 85 cities — 50 in the US and 35 out­side — in a new eval­u­a­tion from tech con­sult­ing firm Moove It. New York, San Fran­cis­co, Los An­ge­les and Min­neapo­lis fol­lowed Boston to round out the top five cities ranked across mea­sure­ments in­clud­ing fund­ing, em­ploy­ment and num­ber of healthtech com­pa­nies.
The Healthtech In­dex rat­ing put Boston first in sev­er­al cat­e­gories in­clud­ing most healthtech star­tups and lega­cy com­pa­nies. The city came in sec­ond for high­est lev­els of pri­vate fund­ing and em­ploy­ment in healthtech (be­hind San Fran­cis­co) and third for spe­cif­ic R&D fund­ing be­hind Taipei and Bei­jing.
Mar­keters on the move
For­ma Ther­a­peu­tics has hired its first chief pa­tient of­fi­cer Ifey­in­wa (Ify) Os­unkwo. The clin­i­cal-stage biotech is cur­rent­ly de­vel­op­ing a sick­le cell dis­ease treat­ment called etavopi­vat, cur­rent­ly en­rolling a Phase II/III tri­al af­ter pre­sent­ing pos­i­tive Phase I re­sults this year. The bio­phar­ma is fo­cus­ing on rare hema­to­log­ic dis­eases and can­cers.
Os­unkwo will over­see For­ma's pa­tient pro­grams and part­ner­ships, in­clud­ing lo­cal com­mu­ni­ty stake­hold­ers, in its bid to im­prove ac­cess and care. She served pre­vi­ous­ly as the med­ical di­rec­tor of the com­pre­hen­sive sick­le cell dis­ease pro­gram at Chil­dren's Health­care of At­lanta and as­sis­tant pro­fes­sor of pe­di­atrics at Emory Uni­ver­si­ty.
"As a clin­i­cian, I've seen the dev­as­tat­ing ef­fects of sick­le cell dis­ease in hun­dreds of pa­tients. And I've come to see that treat­ment is about so much more than a ther­a­py that meets a par­tic­u­lar clin­i­cal end­point. It's about build­ing part­ner­ships and trust as we strive to pro­vide com­pre­hen­sive, com­pas­sion­ate, and co­or­di­nat­ed care," she said, in an email to End­points News Mar­ket­ingRx.
Metri­on Bio­sciences named Ro­ry Cur­tis to VP, US Com­mer­cial Op­er­a­tions. Cur­tis most re­cent­ly ran his own biotech con­sult­ing firm and brings 25 years of drug de­vel­op­ment ex­pe­ri­ence at com­pa­nies in­clud­ing Re­gen­eron, Mil­len­ni­um, Elixir and Cu­bist Phar­ma­ceu­ti­cals.
Send news about ex­ec­u­tive hires and de­par­tures to bbu­lik@end­pointsnews.com.