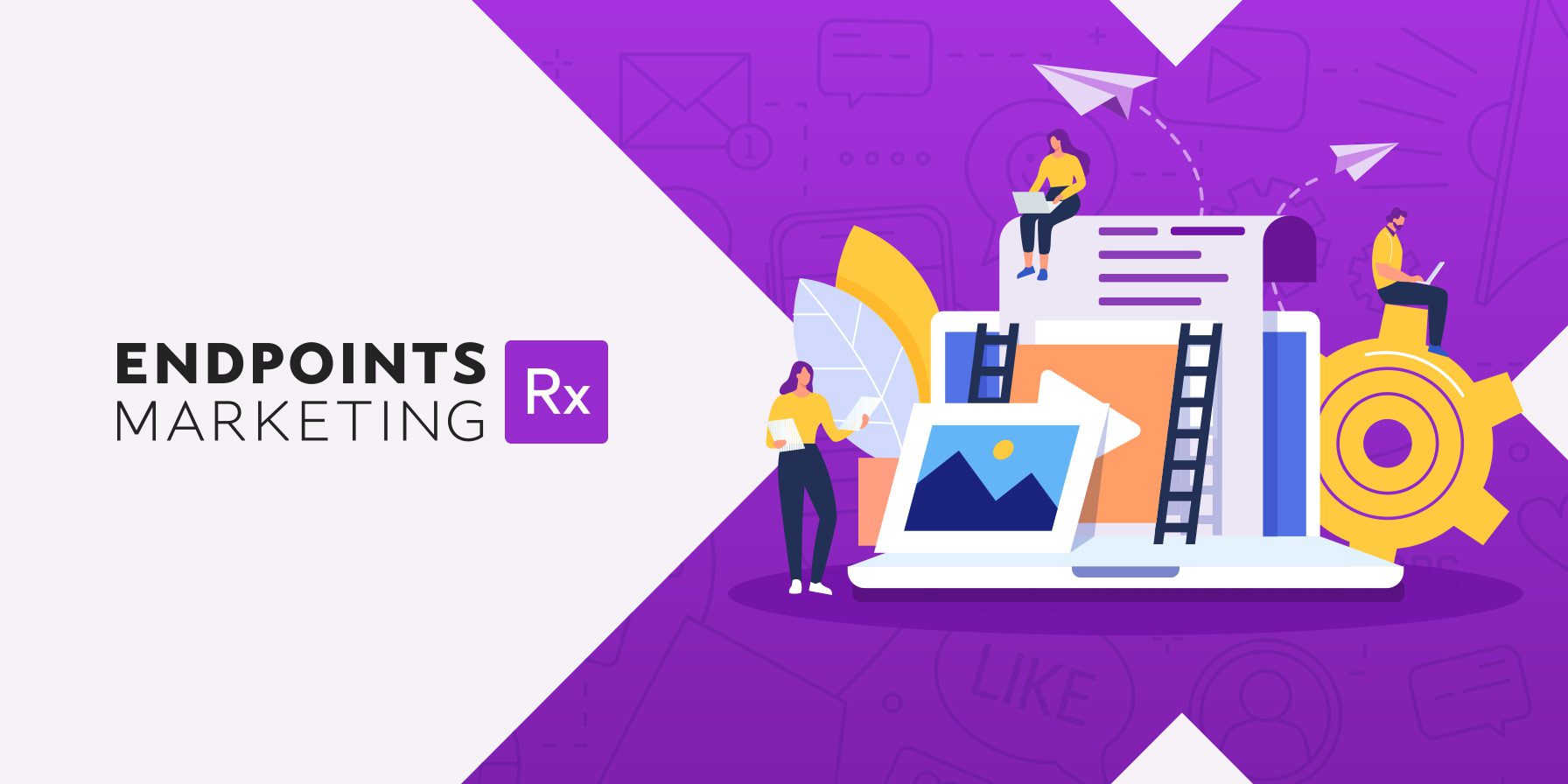 Mar­ket­ingRx roundup: GSK in­vites al­ler­gy suf­fer­ers to cre­ate cus­tom mon­sters; Merz kicks off soc­cer spon­sor­ship
The GSK cam­paign for al­ler­gy nasal spray Flonase stars a va­ri­ety of lawn mon­sters and pol­li­na­tor pains. Now the phar­ma is en­cour­ag­ing al­ler­gy suf­fer­ers on so­cial me­dia to build their own make-be­lieve al­ler­gy mon­sters.
The "Face Your Mon­ster" dig­i­tal ef­fort en­cour­ages peo­ple to in­put their al­ler­gens and symp­toms on­line or mo­bile phone to cre­ate a per­son­al­ized ver­sion of their sea­son­al mis­ery – and then share a mi­ni-video of it in ac­tion on so­cial me­dia.
Flonase is a GSK Rx-to-OTC al­ler­gy treat­ment that switched in 2015. While Rx-to-OTC al­ler­gy treat­ment switch­es are more com­mon than in oth­er cat­e­gories – 11 of the 17 on the list of FDA switch­es since 2013 – Flonase was wide­ly re­gard­ed as high­ly suc­cess­ful pulling in more than $250 mil­lion in less than a year af­ter its launch. Pre­scrip­tion drugs are con­sid­ered block­busters at $1 bil­lion, while OTC prod­ucts are typ­i­cal­ly con­sid­ered a suc­cess at more than $100 mil­lion.
NC women's pro soc­cer team sport­ing Merz Aes­thet­ics spon­sor­ship
Merz Aes­thet­ics is get­ting its own jer­sey – on the North Car­oli­na Courage's women's na­tion­al soc­cer team. With its spon­sor­ship of Na­tion­al Women's Soc­cer League cham­pi­on, the Merz Aes­thet­ics lo­go will be fea­tured on the back of play­ers' home and away uni­form shirts through next year.
Merz, with prod­ucts in­clud­ing in­jecta­bles, med­ical de­vices and skin care treat­ments, kicked off the part­ner­ship with the Courage this past week­end. As part of the deal, Merz Aes­thet­ics will host sum­mer soc­cer clin­ics in the Courage's home­town of Raleigh, NC, and host in­ter­views with its play­ers on so­cial me­dia. "The Merz Aes­thet­ics team ex­ists to fu­el con­fi­dence, and there is no bet­ter rep­re­sen­ta­tion of that than the ded­i­ca­tion and per­se­ver­ance of ath­letes who com­pete at this elite lev­el," said Patrick Ur­ban, Merz Aes­thet­ics North Amer­i­ca pres­i­dent, in a press re­lease.
The new­ly added team of soc­cer brand am­bas­sadors join Merz spokesper­son, ac­tress and en­tre­pre­neur Gwyneth Pal­trow. She is the "glob­al face" of Xeomin, its bot­u­linum tox­in prod­uct and an an­ti-wrin­kle com­peti­tor to the in­dus­try gi­ant brand Botox from Ab­b­Vie's Al­ler­gan Aes­thet­ics.
Dig­i­tal health ad­vo­cates, in­clud­ing phar­ma com­pa­nies, band to­geth­er to ad­dress health dis­par­i­ties
The new­ly formed Dig­i­tal Health for Eq­ui­table Health (DHEH) Al­liance is aim­ing to be a cat­a­lyst for change across dig­i­tal health. The group in­cludes drug­mak­ers Te­va Phar­ma­ceu­ti­cals and Ot­su­ka Phar­ma­ceu­ti­cals along with non­prof­it ad­vo­ca­cy groups such as the Amer­i­can Can­cer So­ci­ety Can­cer Ac­tion Net­work, Howard Uni­ver­si­ty Col­lege of Med­i­cine, Black Women's Health Im­per­a­tive and the Al­ler­gy and Asth­ma Net­work.
Tan­isha Hill, pres­i­dent of the new group and Te­va's US se­nior med­ical di­rec­tor and res­pi­ra­to­ry and dig­i­tal health med­ical lead, said in a press re­lease: "Eq­ui­ty isn't just a buzz­word, it's a crit­i­cal move­ment that will save lives and en­sure that, re­gard­less of in­come, eth­nic­i­ty or gen­der, all Amer­i­cans can ac­cess dig­i­tal tech­nolo­gies that can re­move bar­ri­ers to health­care man­age­ment and crit­i­cal health ser­vices. On­ly by work­ing to­geth­er, can we make mean­ing­ful change in the lives of mil­lions of peo­ple, and I en­cour­age oth­ers to ex­plore our mis­sion and join us."
Men­tal Health Aware­ness Month ends with new men­tal health con­cerns for Amer­i­cans, study finds
As Men­tal Health Aware­ness draws to a close and a flur­ry of mar­ket­ing cam­paigns pro­mot­ing the im­por­tance of men­tal health well­be­ing come to an an­nu­al end, anx­i­ety re­mains a US prob­lem. One-third of Amer­i­cans say they are more anx­ious than they were last year while al­most half (46%) say their anx­i­ety re­mains the same, ac­cord­ing to a new study from the Amer­i­can Psy­chi­atric As­so­ci­a­tion.
The good news is that Covid-19 fears are re­ced­ing – 50% of those polled in the US say they're wor­ried about it, down from 65% in 2021. How­ev­er, the not-so-good news is oth­er events such as the war in Ukraine, racial­ly mo­ti­vat­ed shoot­ings and cli­mate change are new­ly weigh­ing on peo­ple's minds, the APA said in a news re­lease.
Amer­i­cans are at least breath­ing a small sigh of re­lief though when it comes to their chil­dren's men­tal health. Some 41% say they're con­cerned about it, but that's a de­crease from 53% in 2021. The study was run by Morn­ing Con­sult in April with more than 2,200 adults on­line.
Ogilvy Health cre­ates new tal­ent ac­qui­si­tion lead­er­ship role
Ogilvy Health is ap­point­ing agency vet­er­an Court­ney Mur­phy as its first glob­al peo­ple di­rec­tor, a new ex­ec­u­tive lev­el role over­see­ing tal­ent man­age­ment and re­cruit­ment along with over­all hu­man re­sources func­tions. Mur­phy joins from Hill Hol­i­day where she was se­nior VP of hu­man re­sources, and be­fore that, served a 23-year tenure at Dig­i­tas North Amer­i­ca where she rose to be­come VP di­rec­tor of hu­man re­sources.