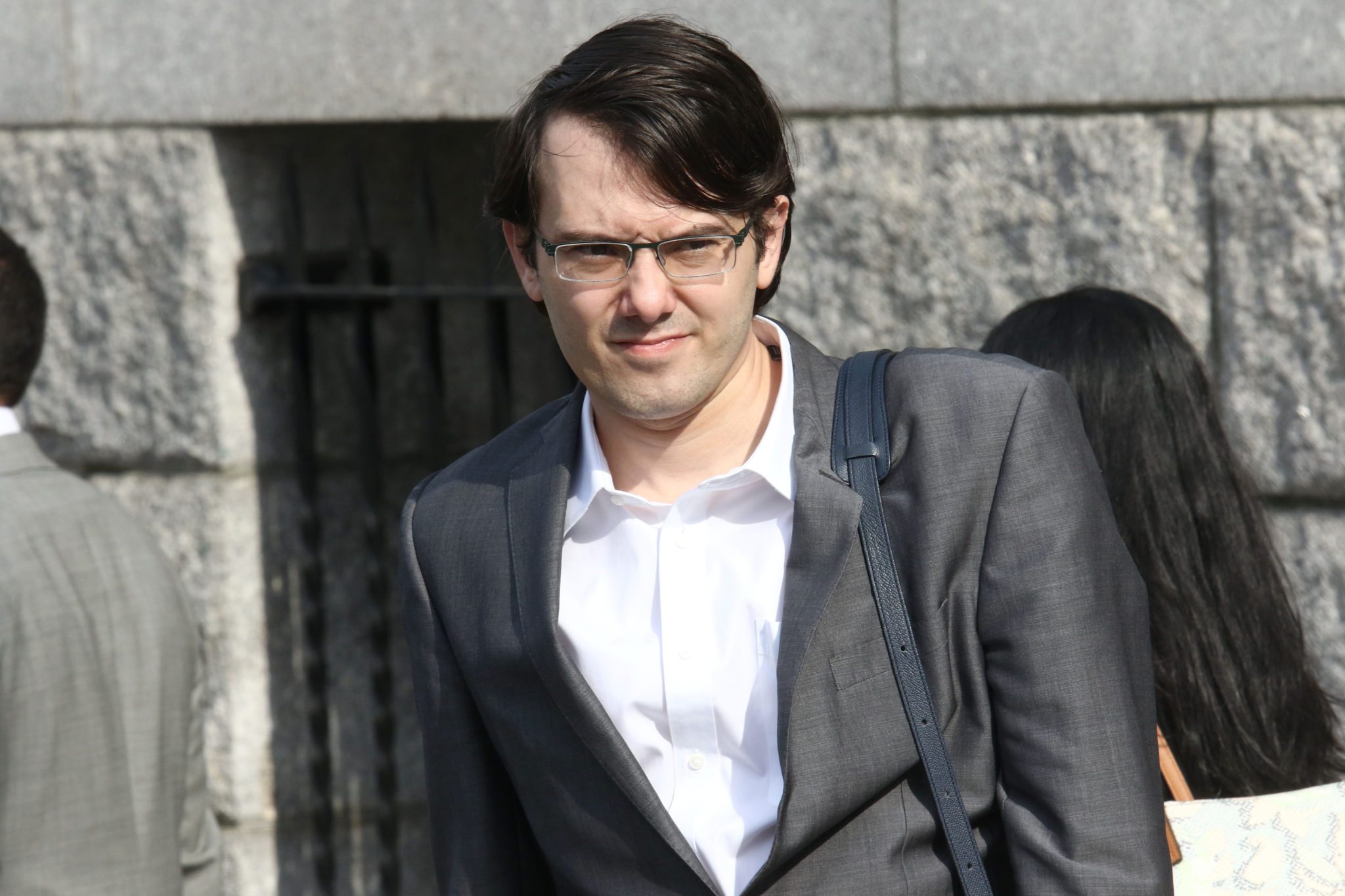 Martin Shkreli (Shutterstock)
Mar­tin Shkre­li con­tin­ued to or­ches­trate an­ti-com­pet­i­tive schemes for Dara­prim be­hind bars — FTC
Mar­tin Shkre­li didn't just blog, read up on drug de­vel­op­ment news and run his biotech busi­ness with a con­tra­band cell phone in prison. Ac­cord­ing to the FTC, he was al­so co­or­di­nat­ing the an­ti­com­pet­i­tive scheme to shield Dara­prim — the drug at the cen­ter of a price-goug­ing con­tro­ver­sy that earned him the "Phar­ma Bro" nick­name — from gener­ic ri­vals.
Back in Jan­u­ary the FTC, to­geth­er with New York's at­tor­ney gen­er­al, launched a fed­er­al law­suit against Shkre­li, who's now serv­ing a 7-year sen­tence for de­fraud­ing in­vestors in his hedge fund, al­leg­ing that he ef­fec­tive­ly cre­at­ed a drug mo­nop­oly. While Shkre­li's no­to­ri­ous move to raise the per tablet price of Dara­prim from $17.50 to $750 was per­fect­ly le­gal, the tac­tics he al­leged­ly de­ployed to box out com­peti­tors weren't.
"Dur­ing our pre-com­plaint in­ves­ti­ga­tion, the FTC learned that Mr. Shkre­li was com­mu­ni­cat­ing from prison about rel­e­vant mat­ters," reads a let­ter to Judge Denise Cote.
Specif­i­cal­ly, they found records of his con­ver­sa­tions with ex­ec­u­tives of Vy­era — for­mer­ly Tur­ing and now Phoenixus — in­clud­ing co-de­fen­dant Kevin Mul­leady, which con­tained "in­for­ma­tion rel­e­vant to this case, in­clud­ing about Mr. Shkre­li's ef­forts from prison to sup­port Vy­era's scheme to pre­vent gener­ic com­pe­ti­tion to Dara­prim." There are al­so ma­te­ri­als on his com­mu­ni­ca­tion with at­tor­neys.
The agency wants the court to rule that the com­mu­ni­ca­tions it ob­tained from the Fed­er­al Bu­reau of Pris­ons are not priv­i­leged — and there­fore fair game for the en­su­ing le­gal bat­tle.
Un­like the records on his con­tra­band cell phone, the FTC ar­gues, these calls and emails hap­pened on the prison's TRU­FONE and TRULINCS sys­tems, which Shkre­li knew could be mon­i­tored and record­ed. Nei­ther at­tor­ney-client priv­i­lege nor the work prod­uct doc­trine should ap­ply here, it writes.
It's un­clear how much Dara­prim's pric­ing will be af­fect­ed. A month af­ter the FTC and the New York AG filed their law­suit ask­ing, among oth­er things, to re­store com­pet­i­tive con­di­tions and halt any on­go­ing an­ti-com­pet­i­tive con­duct, the FDA ap­proved the first gener­ic for Dara­prim. Al­though the gener­ic mak­er hasn't dis­closed how much it's charg­ing for its copy­cat drug, it was enough to kick Dara­prim off the list of the top 20 most ex­pen­sive treat­ments in the US.
But for Shkre­li and Mul­leady, los­ing the law­suit could mean be­ing barred from the phar­ma in­dus­try in the fu­ture in ad­di­tion to mon­e­tary re­lief.
The prospect could be es­pe­cial­ly tough for Shkre­li, who sought — but was de­nied — a 3-month fur­lough to re­search Covid-19 cures af­ter post­ing a pa­per de­scrib­ing a drug screen and propos­ing RdRp in­hibitors as po­ten­tial treat­ments.