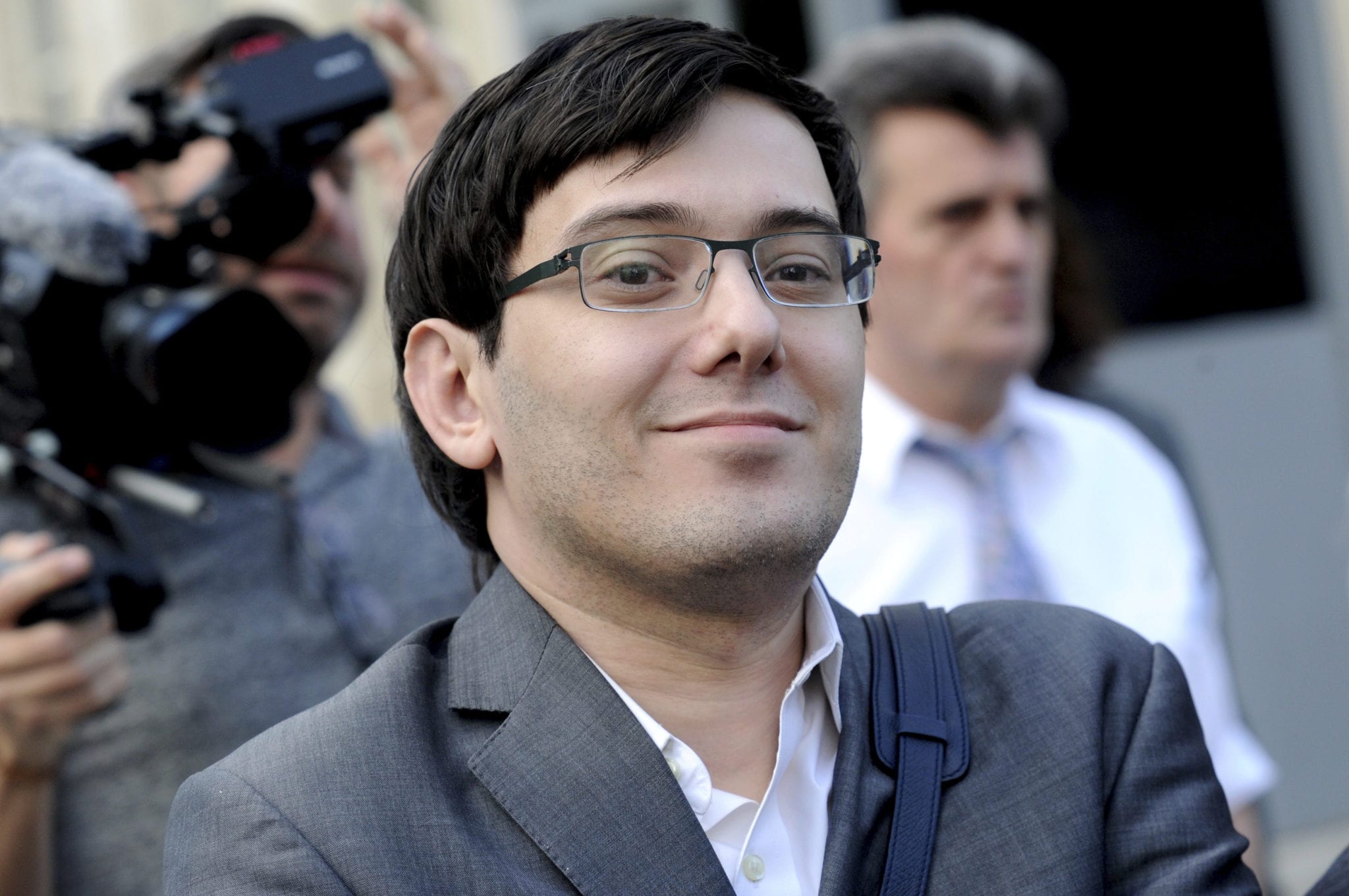 Martin Shkreli (Dennis Van Tine/Sipa USA, Sipa via AP Images)
Mar­tin Shkre­li faces an­oth­er law­suit, this time from in­sur­er, al­leg­ing plans to cre­ate a mo­nop­oly for Dara­prim
The no­to­ri­ous "Phar­ma Bro" Mar­tin Shkre­li prompt­ed na­tion­al out­rage in 2015 when he and then-Tur­ing Phar­ma­ceu­ti­cals raised the price of Dara­prim, the "gold stan­dard" treat­ment of the par­a­sitic in­fec­tion tox­o­plas­mo­sis, from $17.50 to $750 per tablet. De­spite this, he was ul­ti­mate­ly jailed in 2017 for un­re­lat­ed se­cu­ri­ties fraud charges for mis­lead­ing in­vestors in one of his oth­er com­pa­nies, Retrophin.
Now, though, a promi­nent in­sur­ance com­pa­ny is tak­ing Shkre­li to court over the Dara­prim up­roar, al­leg­ing a scheme to cre­ate a mo­nop­oly for the drug and block gener­ic com­pe­ti­tion.
Blue Cross Blue Shield of Min­neso­ta is su­ing Shkre­li and Tur­ing-turned-Vy­era Phar­ma­ceu­ti­cals over plans to uti­lize what are known as "re­sale re­stric­tions," pre­vent­ing pro­duc­ers of po­ten­tial Dara­prim gener­ics from ob­tain­ing the nec­es­sary sam­ples of the drug need­ed for FDA eval­u­a­tion.
Shkre­li, Vy­era and the oth­er de­fen­dants named — the Swiss biotech Phoenixus and its CEO Kevin Mul­leady — al­so al­leged­ly tried to buy up all the sup­ply of Dara­prim's ac­tive in­gre­di­ent pyrimethamine, and re­fused ac­cess to the Dara­prim sales da­ta need­ed to de­ter­mine whether a gener­ic prod­uct would be com­mer­cial­ly vi­able.
All of this hap­pened, the law­suit says, while Shkre­li made re­peat­ed pub­lic com­ments about how Vy­era "wel­comed" gener­ic com­pe­ti­tion. Shkre­li and the oth­er de­fen­dants al­so hatched their scheme be­fore in­sti­tut­ing the price hike, ac­cord­ing to the suit.
"Ab­sent De­fen­dants' an­ti­com­pet­i­tive and de­cep­tive con­duct, mul­ti­ple gener­ic com­peti­tors would have en­tered the Dara­prim mar­ket soon­er and at low­er prices, ren­der­ing De­fen­dants' price hike un­sus­tain­able — such that they would not have pur­sued it in the first place," the suit says.
Bloomberg was among the first to re­port on the law­suit, which was filed last Thurs­day.
This is not the first suit Shkre­li is fac­ing over al­leged an­ti-com­pet­i­tive tac­tics. In Jan­u­ary 2020, the FTC and the state of New York made sim­i­lar ac­cu­sa­tions in­to Shkre­li's ac­tiv­i­ty, and are aim­ing to bar him and Mul­leady from the phar­ma­ceu­ti­cal in­dus­try per­ma­nent­ly.
Shkre­li al­so al­leged­ly ran parts of his busi­ness while serv­ing his prison sen­tence us­ing a con­tra­band cell phone and through emails sent via the prison sys­tem. The FTC is seek­ing to ren­der the lat­ter com­mu­ni­ca­tions as un­priv­i­leged, say­ing the emails took place on mon­i­tored prison servers and there­by void­ing at­tor­ney-client priv­i­lege, the reg­u­la­to­ry body said last Au­gust.
Then in De­cem­ber, Shkre­li came un­der scruti­ny again af­ter al­leged­ly try­ing to ma­nip­u­late Phoenixus' board of di­rec­tors for his own per­son­al gain, hand­pick­ing board mem­bers he knew would op­er­ate in his in­ter­ests. Phoenixus is the par­ent com­pa­ny of Vy­era, which is al­so based in Switzer­land.
Tox­o­plas­mo­sis is caused by a par­a­site most of­ten found in cat stool, and rarely caus­es symp­toms in healthy in­di­vid­u­als. But the dis­ease can prove dead­ly for those with com­pro­mised im­mune sys­tems, such as peo­ple with HIV/AIDS and preg­nant women.