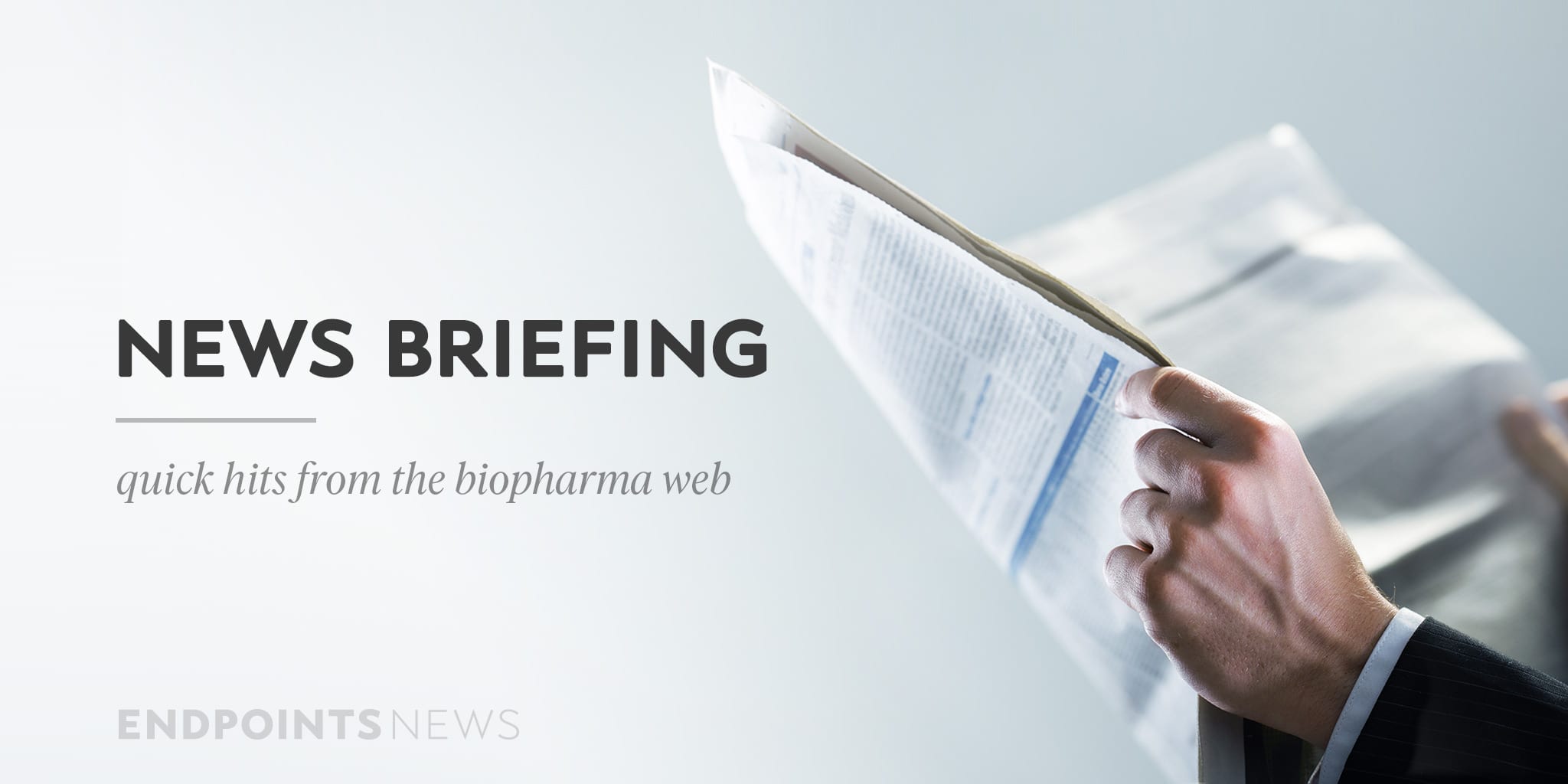 Mar­tin Shkre­li fails to over­turn life­time phar­ma ban — again; Dai­ichi Sankyo and Vi­Gen­eron re-up eye dis­ease deal
Mar­tin Shkre­li has once again been un­able to con­vince a judge to over­turn his life­time phar­ma in­dus­try ban.
Shkre­li had at­tempt­ed to put the ban on hold while he ap­pealed a 2020 con­vic­tion re­gard­ing his ac­tiv­i­ties re­lat­ed to Dara­prim, but judge Denise Cote of the South­ern Dis­trict of New York was not swayed. Cote is the same judge who hand­ed down the orig­i­nal ban in Jan­u­ary and up­held it a few weeks lat­er.
"Shkre­li con­tends once more that the In­junc­tion is over­broad, puni­tive, and vague," Cote wrote in the case. "Those ob­jec­tions were ad­dressed in the Feb­ru­ary 4 Opin­ion and Shkre­li rais­es no new ar­gu­ments."
One thing that was dif­fer­ent, how­ev­er, is that Shkre­li is now rep­re­sent­ing him­self in the case af­ter his at­tor­neys backed out ear­li­er this month, ac­cord­ing to a re­port from Bloomberg Law.
Mon­day's re­jec­tion comes af­ter Shkre­li re­ceived a life­time in­dus­try ban, as well as a ban from run­ning any pub­lic com­pa­ny. In up­hold­ing the phar­ma ban in Feb­ru­ary, Cote had de­ter­mined that any pub­lic state­ment Shkre­li makes could be deemed an at­tempt to in­flu­ence the mar­ket.
Shkre­li had been sued by the FTC and sev­en states in 2020, ac­cused of es­sen­tial­ly run­ning a drug mo­nop­oly from prison. Shkre­li, reg­u­la­tors and states said, at­tempt­ed to pre­vent Dara­prim gener­ics from reach­ing the mar­ket by block­ing com­peti­tors' ac­cess to a key in­gre­di­ent.
Cote ul­ti­mate­ly found Shkre­li and his com­pa­ny, Vy­era Phar­ma­ceu­ti­cals, had il­le­gal­ly made $64.6 mil­lion in il­le­gal prof­its with the scheme.
Dai­ichi Sankyo and Vi­Gen­eron re-up eye dis­ease col­lab­o­ra­tion
Dai­ichi Sankyo is re­turn­ing to a biotech part­ner with an ex­pand­ed agree­ment.
The com­pa­ny is team­ing up once again with Vi­Gen­eron to de­vel­op a gene ther­a­py for preva­lent eye dis­eases, the biotech said in a Tues­day press re­lease. The two have worked to­geth­er on the ther­a­py since ear­ly 2021 and are now ex­pand­ing the deal to eval­u­ate Vi­Gen­eron's AAV tech in an­i­mal stud­ies. Fi­nan­cial terms of the deal were not dis­closed.
"Based on our part­ner­ship and find­ings, to date, we look for­ward to a suc­cess­ful fol­low-on col­lab­o­ra­tion with Dai­ichi Sankyo and po­ten­tial­ly to de­vel­op­ing a new sus­tained ther­a­py that will ad­dress a dire need for many pa­tients suf­fer­ing from preva­lent eye dis­eases," Vi­Gen­eron CEO Car­o­line Man Xu said in a state­ment.
Tues­day's deal is Vi­Gen­eron's sec­ond no­table eye dis­ease col­lab­o­ra­tion this month af­ter it part­nered with Re­gen­eron. Vi­Gen­eron did not dis­close de­tails about fi­nanc­ing or ex­pect­ed tar­gets in that deal.