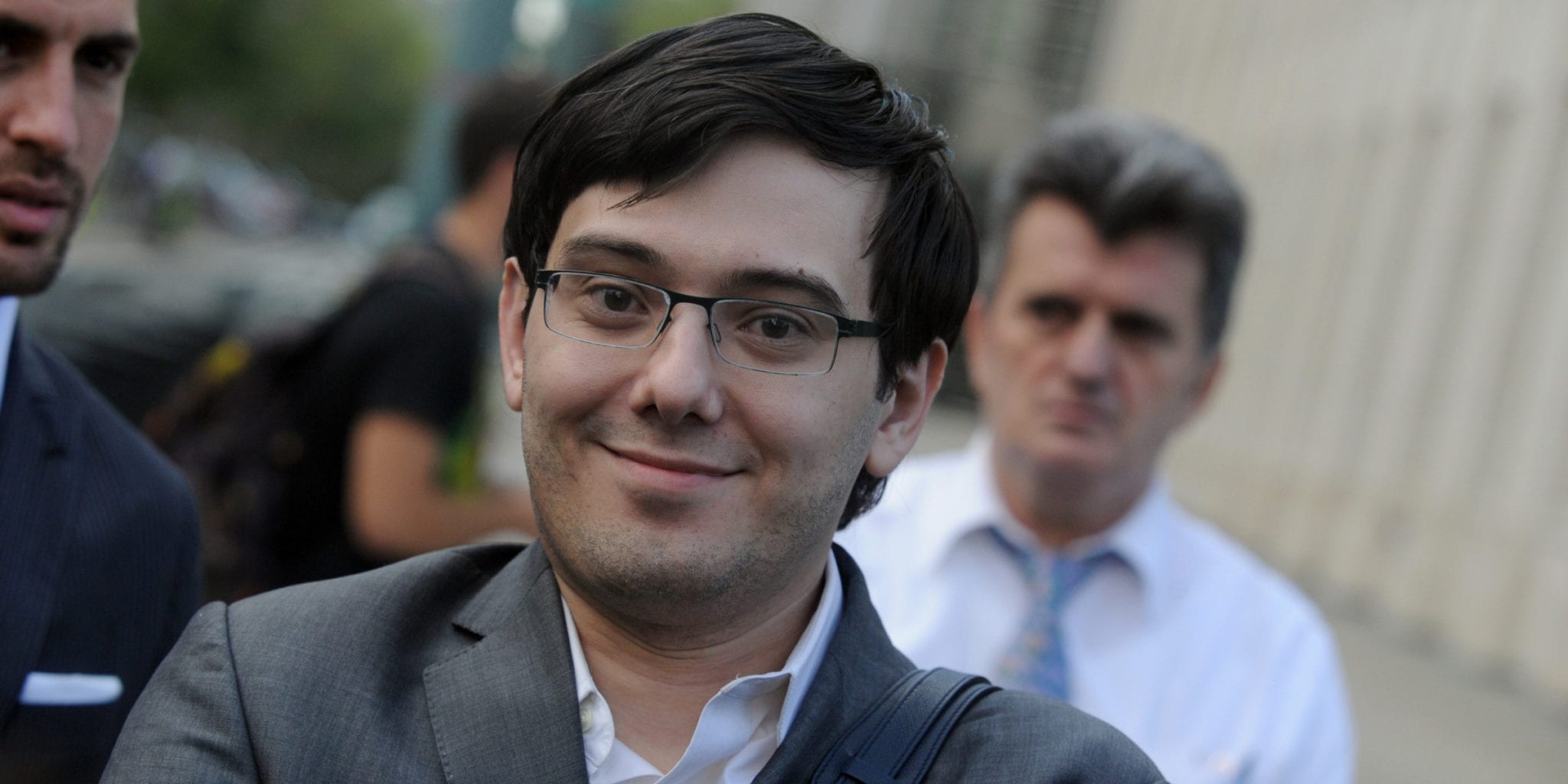 Mar­tin Shkre­li gets a trans­fer to Brook­lyn fed­er­al prison in wake of his lat­est rule-break­ing es­capades be­hind bars
Mar­tin Shkre­li, AKA pris­on­er #87850-053, has a new view to con­tem­plate while the phar­ma bro serves his 7-year sen­tence for fraud. And he's a lot clos­er to home.
On April 9, just a few weeks af­ter Shkre­li was back in the head­lines with a Wall Street Jour­nal ex­posé out­lin­ing his use of a con­tra­band phone to stay in touch with the out­side world and run his biotech com­pa­ny from Fort Dix, prison of­fi­cials moved Shkre­li to the Met­ro­pol­i­tan De­ten­tion Cen­ter in Brook­lyn.
Shkre­li's at­tor­ney, Ben­jamin Braf­man, told CN­BC that his client is cool­ing his heels in Brook­lyn while wait­ing for a move to fed­er­al prison in Al­len­wood, Penn­syl­va­nia.
Prison me­dia con­tacts con­firmed the move to Brook­lyn, but they are stay­ing tight-lipped about the rea­sons for the trans­fer. They ear­li­er de­clined com­ment when asked if Shkre­li was be­ing pun­ished for break­ing the rules.
Shkre­li was re­port­ed­ly put in­to soli­tary con­fine­ment af­ter em­bar­rassed prison of­fi­cials had to con­tend with Shkre­li's al­leged vi­o­la­tion of prison rules re­gard­ing mo­bile phones cir­cu­lat­ing among the in­mates.
Shkre­li has shown his con­tempt for the rules on nu­mer­ous oc­ca­sions, fre­quent­ly bash­ing law­mak­ers, re­porters ("you are such a mo­ron") and gov­ern­ment of­fi­cials alike — any­one who crit­i­cized his move to jack up the price of an old drug by 5000%-plus. Now that he's be­hind bars for a stretch, though, it's eas­i­er to pun­ish him for his in­frac­tions.
Shkre­li es­tab­lished a blog not long af­ter tak­ing up res­i­dence at Fort Dix. But that came to a screech­ing halt on March 7 with his last post: "Who talked to the Jake…."
---
Im­age Source: Mar­tin Shkre­li. AP