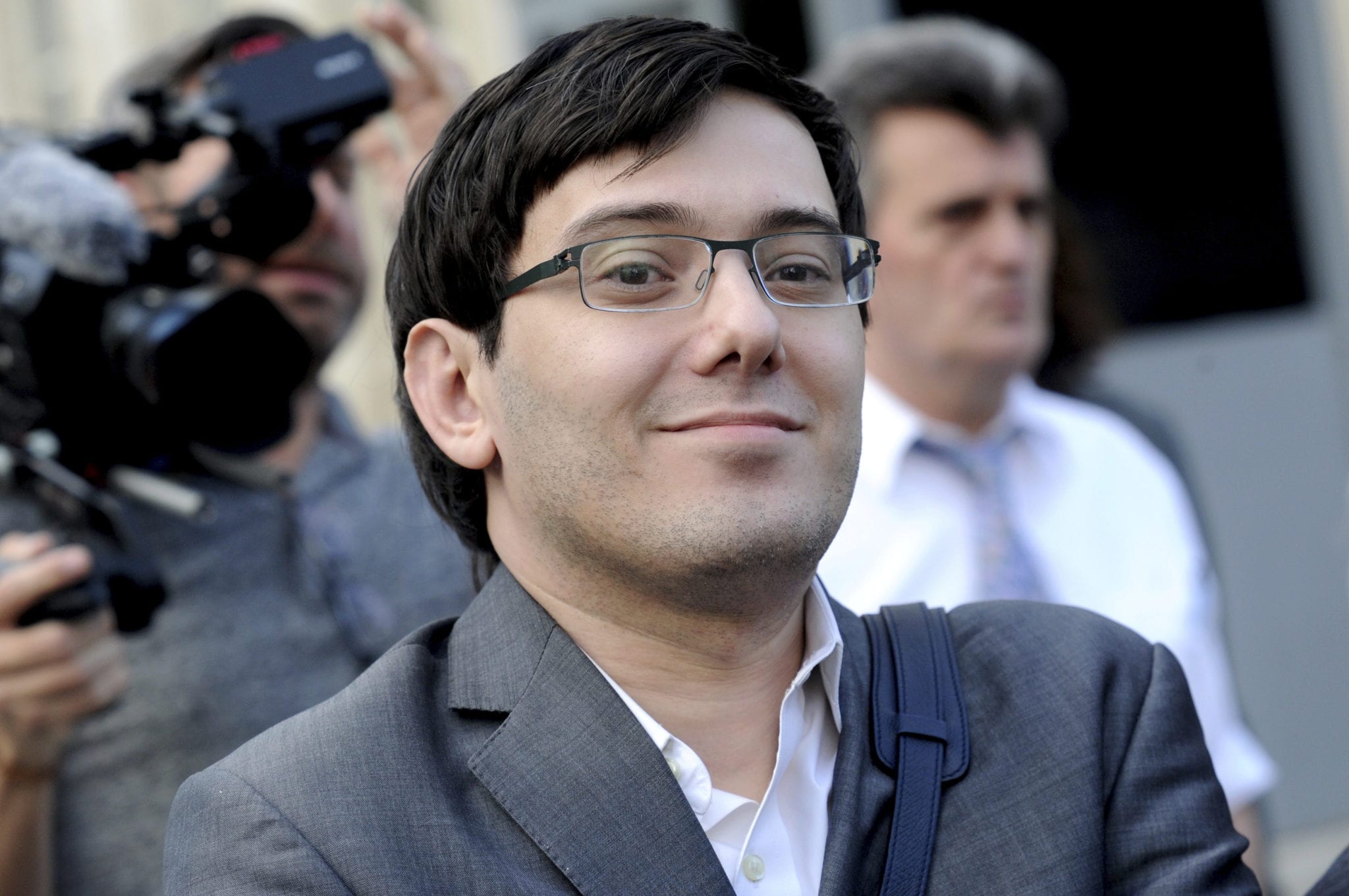 Mar­tin Shkre­li push­es back on life­time pub­lic com­pa­ny ban from prison cell in bid to get back to busi­ness
De­spite serv­ing his stint be­hind bars, the Mar­tin Shkre­li saga con­tin­ues to sprout legs with new law­suits pop­ping up. Now, in an­tic­i­pa­tion of be­ing a free man once again, Shkre­li is push­ing back on a fed­er­al ban that would seek to keep him out of a pub­lic com­pa­ny's board­room for the rest of his life.
Shkre­li's lawyers hope to re­scind the for­mer Retrophin CEO's life­time ban from the SEC on serv­ing as a di­rec­tor or of­fi­cer of a pub­licly trad­ed com­pa­ny, ar­gu­ing that oth­er dis­graced ex­ec­u­tives have re­ceived much more le­nient 10-year bans, ac­cord­ing to a brief filed in a NY court­room.
The lawyers point­ed to Shkre­li's sta­tus as a first-time of­fend­er to make the case he like­ly wouldn't re­peat the white-col­lar mis­con­duct that placed him in prison and ar­gued that his age — 38 — means a life­time ban "would have a far greater puni­tive im­pact on him than on a sim­i­lar­ly sit­u­at­ed, but old­er, de­fen­dant."
In ar­gu­ing his case, Shkre­li's team point­ed the ex­am­ple of for­mer Ther­a­nos head Eliz­a­beth Holmes, who earned a 10-year ban from the SEC de­spite fac­ing fraud charges in fed­er­al court. Holmes, lawyers ar­gued, en­gaged in crimes "a hun­dred times the size of the fraud" Shkre­li com­mit­ted and earned a more le­nient ban. An­oth­er case they point­ed to was Schultz Chan, a for­mer Ake­bia bio­sta­tis­tics di­rec­tor who com­mit­ted in­sid­er trad­ing and was on­ly shut out of serv­ing at a pub­lic com­pa­ny for five years.
Shkre­li's team al­so ar­gued that he shouldn't be on the hook for a $1.4 mil­lion fine from the SEC giv­en his on­go­ing sen­tence and the mil­lions he's al­ready lost in civ­il fine and for­fei­tures.
The idea of Shkre­li, the "phar­ma bro" who de­fraud­ed Retrophin's in­vestors, get­ting back to busi­ness should be enough to make the biotech in­dus­try's blood run cold. But even in the mid­dle of his prison sen­tence, Shkre­li's prob­lems are on­ly start­ing.
In March, Blue Cross Blue Shield of Min­neso­ta sued Shkre­li and Vy­era Phar­ma­ceu­ti­cals — for­mer­ly Tur­ing — over plans to uti­lize what are known as "re­sale re­stric­tions," pre­vent­ing pro­duc­ers of po­ten­tial Dara­prim gener­ics from ob­tain­ing the nec­es­sary sam­ples of the drug need­ed for FDA eval­u­a­tion. Dara­prim, you'll re­mem­ber, was the tox­o­plas­mo­sis drug for which Shkre­li jacked up the price and sparked na­tion­al out­rage.
Shkre­li, Vy­era and the oth­er de­fen­dants named — the Swiss biotech Phoenixus and its CEO Kevin Mul­leady — al­so al­leged­ly tried to buy up all the sup­ply of Dara­prim's ac­tive in­gre­di­ent pyrimethamine, and re­fused ac­cess to the Dara­prim sales da­ta need­ed to de­ter­mine whether a gener­ic prod­uct would be com­mer­cial­ly vi­able.