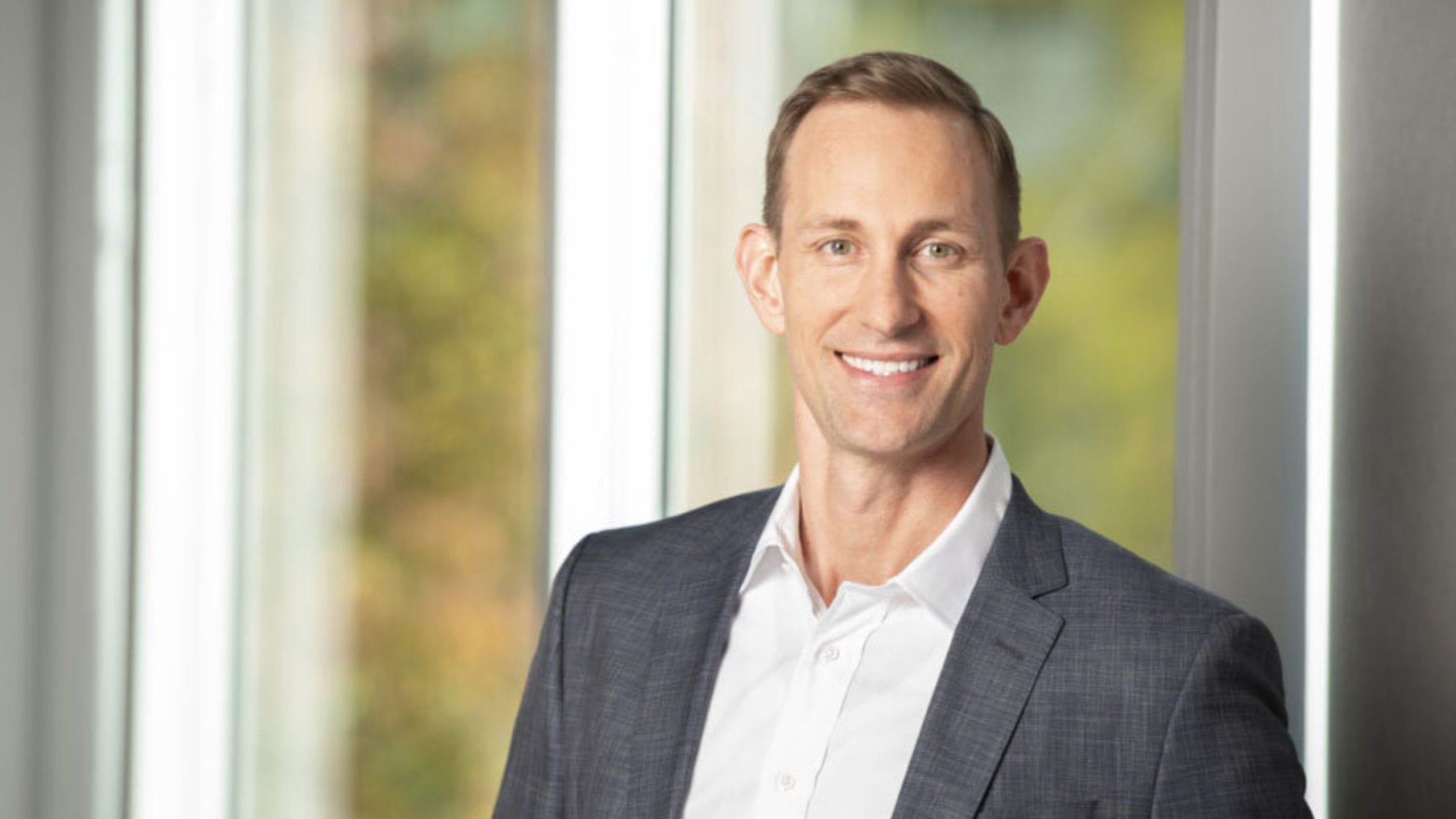 Eric Dube, Travere Therapeutics CEO
Mar­tin Shkre­li's old com­pa­ny touts PhI­II win, guns for ac­cel­er­at­ed ap­proval
Three months af­ter re­brand­ing to shed the last of its ties to con­vict­ed "Phar­ma Bro" Mar­tin Shkre­li, Tra­vere Ther­a­peu­tics is putting its best foot for­ward with an up­beat Phase III analy­sis and plans to seek ac­cel­er­at­ed ap­proval in a rare kid­ney dis­or­der.
Tra­vere — for­mer­ly known as Retrophin — says its lead can­di­date sparsen­tan met the pre-spec­i­fied in­ter­im end­point in a study of 371 pa­tients who have fo­cal seg­men­tal glomeru­loscle­ro­sis, a dis­or­der where kid­neys' fil­tra­tion breaks down and pro­teins leak in­to the urine. For many pa­tients, the dis­or­der leads to end-stage kid­ney dis­ease.
In the on­go­ing Phase III DU­PLEX study, pa­tients were ran­dom­ly giv­en sparsen­tan or Avapro, the cur­rent stan­dard of care. At 36 weeks, 42% of pa­tients in the treat­ment arm achieved the FS­GS par­tial re­mis­sion of pro­tein­uria end­point, ver­sus 26% in the Avapro group, ac­cord­ing to Tra­vere.
It's still too soon to get a read on the con­fir­ma­to­ry pri­ma­ry end­point, which is the rate of change in es­ti­mat­ed glomeru­lar fil­tra­tion rate (eGFR) over 108 weeks. But there are enough da­ta to pur­sue ac­cel­er­at­ed ap­proval, Tra­vere added.
"For decades peo­ple liv­ing with FS­GS have faced dai­ly chal­lenges in con­trol­ling pro­tein­uria and a fear of pro­gress­ing to trans­plant or dial­y­sis be­cause cur­rent treat­ment op­tions are not enough," CEO Er­ic Dube said in a state­ment. "As we move ahead, our or­ga­ni­za­tion will be fo­cused on main­tain­ing high qual­i­ty in this on­go­ing study, and on con­tin­u­ing our en­gage­ment with reg­u­la­tors to en­able sub­mis­sions for ac­cel­er­at­ed ap­proval with the avail­able da­ta set."
DU­PLEX is ful­ly en­rolled and on track for a read­out on the con­fir­ma­to­ry pri­ma­ry end­point in the first half of 2023, ac­cord­ing to the com­pa­ny. The drug is al­so be­ing stud­ied in Phase III for IgA nephropa­thy, with an in­ter­im analy­sis ex­pect­ed in Q3 of this year.
Tra­vere has come a long way since it was found­ed by Shkre­li in 2011. The com­pa­ny gave Shkre­li the boot back in 2014, short­ly af­ter he bought the rights to Thi­o­la and jacked the price by 2,000%, ac­cord­ing to an FTC com­plaint. Af­ter be­ing oust­ed, Shkre­li went on a "war path," threat­en­ing to harm the com­pa­ny and the rep­u­ta­tions of those in it, his suc­ces­sor Stephen Ase­lage tes­ti­fied, per a CN­BC re­port.
The biotech filed a law­suit against Shkre­li in 2015, which the in­fa­mous biotech ex­ec fol­lowed with a coun­ter­suit. In 2019, he tacked on an­oth­er ac­cu­sa­tion against three board di­rec­tors seek­ing $30 mil­lion in dam­ages. Retrophin paid an undis­closed amount to Shkre­li lat­er that year to set­tle all of the dis­putes, and sev­er its ties with the "Phar­ma Bro," who's cur­rent­ly serv­ing a 7-year sen­tence for de­fraud­ing in­vestors of his hedge funds. Part of the case in­volved Shkre­li's use of Retrophin stock to pay off those in­vestors.
The com­pa­ny changed its name to Tra­vere in No­vem­ber, as the old name "doesn't re­flect who we are to­day, and the role that we want to play go­ing in­to the fu­ture," Dube told End­points News.
The new name is in­spired by the Latin roots of the words "path" (trac­tus) and "truth" (ver).
The biotech's pipeline al­so in­cludes TVT-058, a Phase II can­di­date for clas­si­cal ho­mo­cystin­uria that it snagged in its Oc­to­ber buy­out of Or­phan Tech­nolo­gies. Tra­vere agreed to put down up to $517 mil­lion for the low-pro­file com­pa­ny and its en­zyme re­place­ment ther­a­py, in­clud­ing $427 mil­lion in mile­stones.