Mast's sick­le cell drug flunks PhI­II, eclips­ing shares
Turn out the lights, the par­ty is over at Mast Ther­a­peu­tics. The San Diego-based biotech, a pen­ny stock mi­cro­cap, an­nounced af­ter the mar­ket closed on Tues­day that its Phase III study of an ex­per­i­men­tal drug for sick­le cell dis­ease flopped, un­able to dif­fer­en­ti­ate it­self from a sug­ar pill.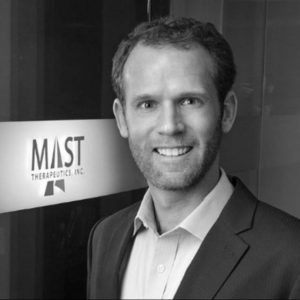 Mast CEO Bri­an M. Cul­ley
Mast's al­ready bat­tered shares $MSTX dropped 76%, to 13 cents a share, on the news.
There's some analy­sis of the da­ta left to do on ve­polox­am­er, but the com­pa­ny say's it is ready to wash its hands of the drug. Then it can ex­am­ine its re­main­ing op­tions.
"(B)ased on the da­ta we've seen to date, we ex­pect we will ter­mi­nate all clin­i­cal de­vel­op­ment of ve­polox­am­er," said CEO Bri­an M. Cul­ley. "Con­se­quent­ly, while we eval­u­ate our op­tions, we in­tend to sig­nif­i­cant­ly and im­me­di­ate­ly re­duce our op­er­at­ing ex­pens­es and con­tin­ue our ef­forts with AIR001, our lead as­set in heart fail­ure with pre­served ejec­tion frac­tion, which cur­rent­ly is the sub­ject of a 100-pa­tient phase 2 study ex­pect­ed to com­plete en­roll­ment by the end of 2017."