Mayo team spot­lights the role of senes­cent cells in neu­rode­gen­er­a­tion, start­ing down a path­way that may lead to Alzheimer's
As an­ti-ag­ing re­search grows around the world, there's been a big fo­cus on clear­ing away the "senes­cent" cells that clut­ter bod­ies as peo­ple grow old­er. These ag­ing cells lose the abil­i­ty to di­vide and mouse stud­ies have of­fered a pre­clin­i­cal the­o­ry that sweep­ing them away with new drugs can of­fer peo­ple longer, health­i­er lives.
Now a re­search team at the Mayo Clin­ic is of­fer­ing more an­i­mal da­ta to back that up, and they're shin­ing a light on a new path­way in neu­rode­gen­er­a­tion and specif­i­cal­ly Parkin­son's and Alzheimer's — per­haps the sin­gle most frus­trat­ing field in drug de­vel­op­ment.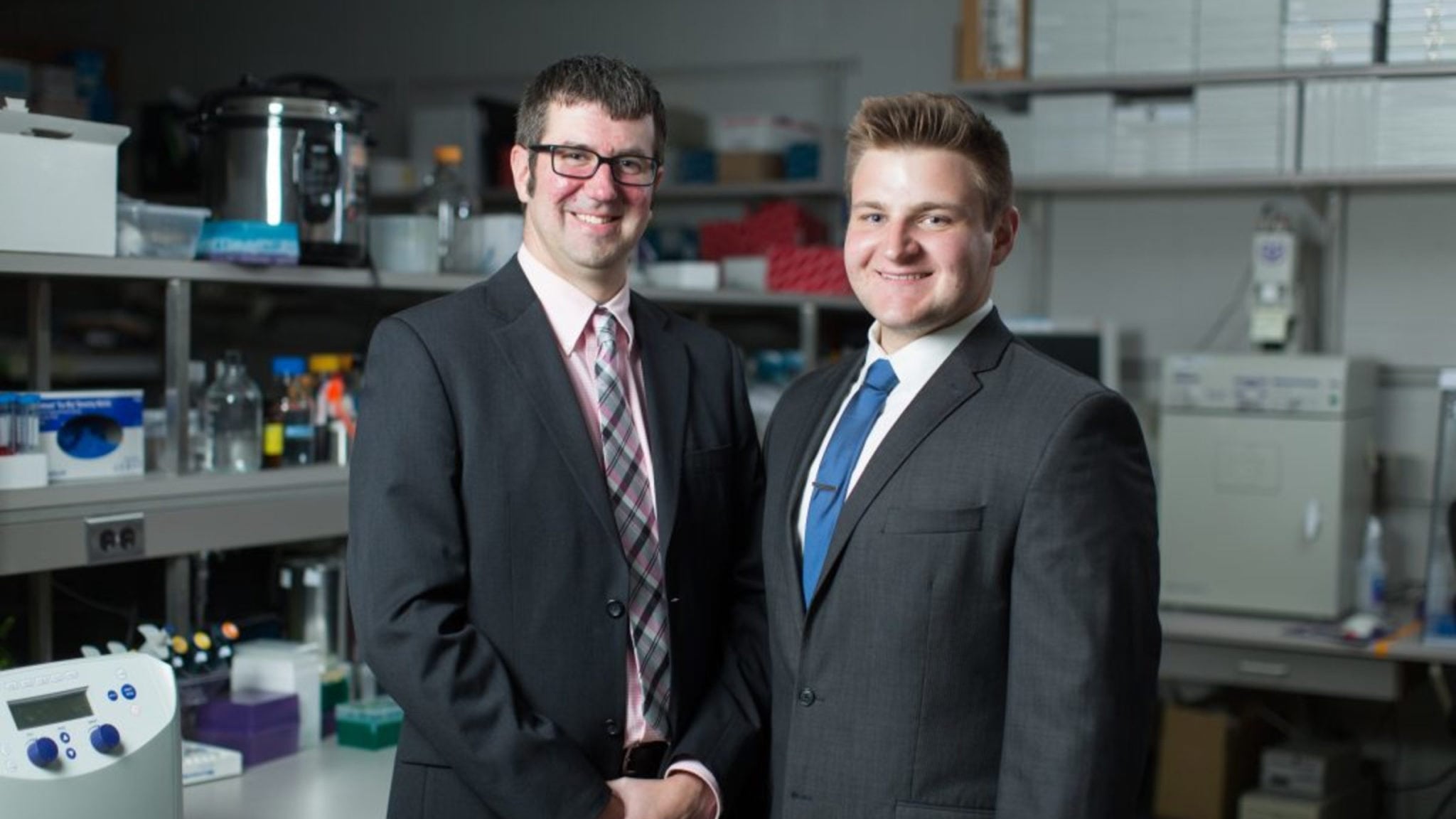 Ac­cord­ing to the Mayo team, they were able to de­ter­mine that mi­croglia and as­tro­cyte cells were most like­ly to turn in­to rogue zom­bies. By clear­ing these senes­cent cells from the brains of mice, they tar­get­ed a key path­way im­pli­cat­ed in Alzheimer's, tamped down on in­flam­ma­tion and had an im­pact on mem­o­ry.
"We used a mouse mod­el that pro­duces sticky, cob­web like tan­gles of tau pro­tein in neu­rons and has ge­net­ic mod­i­fi­ca­tions to al­low for senes­cent cell elim­i­na­tion," ex­plains first au­thor Tyler Buss­ian, a Mayo Clin­ic Grad­u­ate School of Bio­med­ical Sci­ences stu­dent. "When senes­cent cells were re­moved, we found that the dis­eased an­i­mals re­tained the abil­i­ty to form mem­o­ries, elim­i­nat­ed signs of in­flam­ma­tion, did not de­vel­op neu­rofib­ril­lary tan­gles, and had main­tained nor­mal brain mass."
The work was pub­lished in Na­ture.
It's a big leap — and an in­cred­i­bly com­plex chal­lenge — to go from a dis­ease mod­el in pre­clin­i­cal stud­ies to test­ing this con­cept in hu­mans. But bil­lions have been spent on Alzheimer's with noth­ing but fail­ure to show for it. The theme now is try­ing new things, with a bet­ter un­der­stand­ing that bend­ing the curve of neu­rode­gen­er­a­tion in pa­tients who ex­hib­it symp­toms of their dis­ease will be ex­tra­or­di­nar­i­ly dif­fi­cult.
The most ad­vanced biotech in the senes­cence field is an up­start called Uni­ty, which was able to trans­late their pre­clin­i­cal work in­to a Phase I which starts with os­teoarthri­tis. But in­ves­ti­ga­tors in the field — in­clud­ing the team at Uni­ty — be­lieve they're on a trail that leads to a host of ail­ments.
Alzheimer's just may be one of them.
---
Im­age: Dar­ren Bak­er, se­nior au­thor, and Tyler Buss­ian.MAYO CLIN­IC