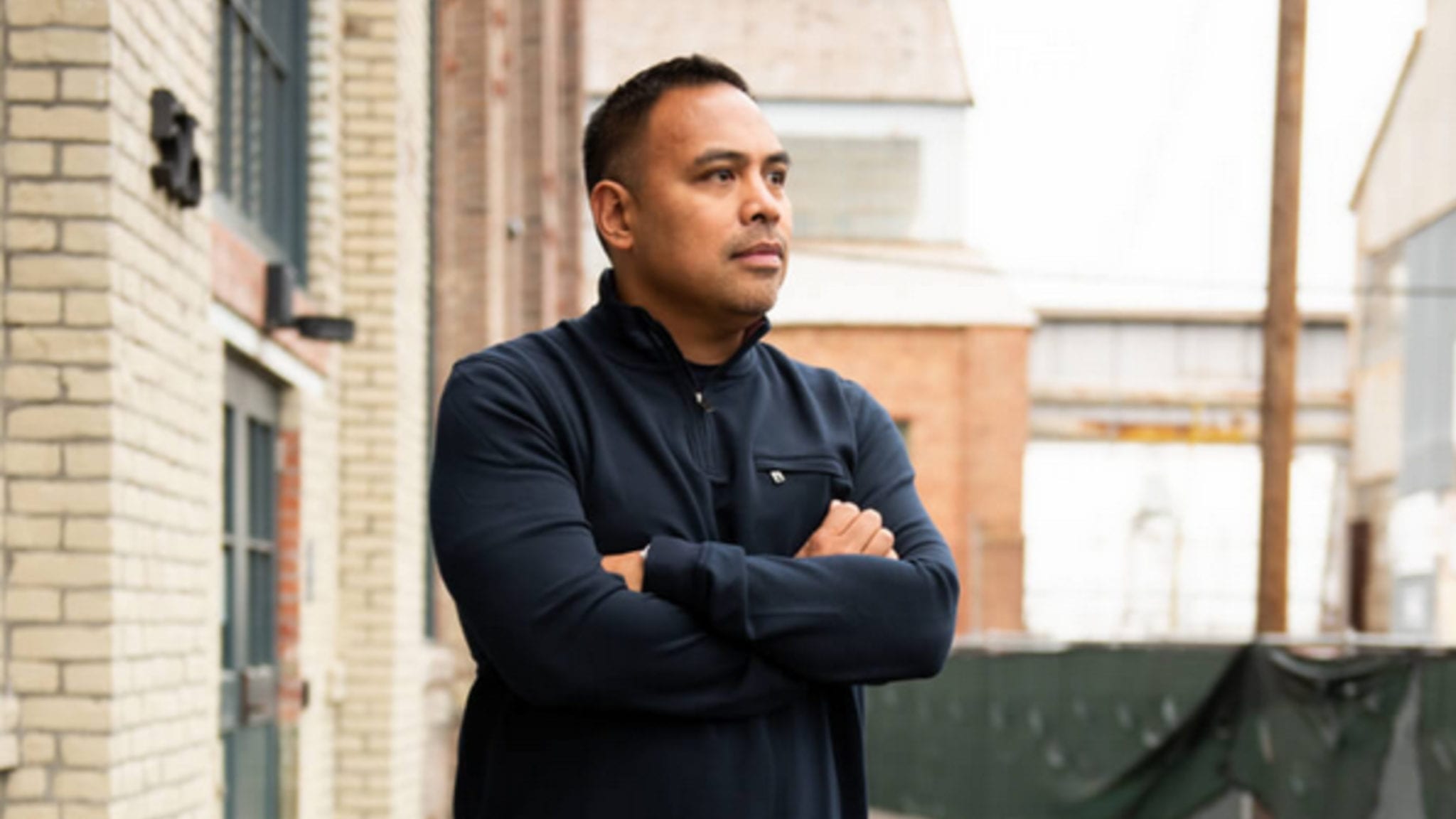 Jason Coloma, Maze Therapeutics CEO
Maze Ther­a­peu­tics re­fu­els with an­oth­er $190M to prove its ge­net­ic mod­i­fiers ap­proach holds up in the clin­ic
Ja­son Colo­ma re­mem­bers when Maze Ther­a­peu­tics was noth­ing more than a bunch of Pow­er­Point slides. Sev­er­al months af­ter re­veal­ing ex­act­ly what his team of sci­en­tists have been up to, the chief ex­ec­u­tive is now gun­ning for the clin­ic with an­oth­er $190 mil­lion in tow — and he says an IPO isn't en­tire­ly out of the ques­tion.
"I mean, the good thing is with the fi­nan­cial flex­i­bil­i­ty that we now have, we've done a nice job," Colo­ma said when asked about a pub­lic de­but. "We'll look at dif­fer­ent op­tions, but I think that would even in­clude even stay­ing pri­vate or look­ing at dif­fer­ent busi­ness de­vel­op­ment trans­ac­tions that might be help­ful for us to kind of think of dif­fer­ent ways to ad­vance our pipeline."
Maze launched back in 2019 with $191 mil­lion, sup­port from some top-tier in­vestors, and a mis­sion to find so-called ge­net­ic mod­i­fiers, or genes that can change the sever­i­ty of a mono­genet­ic dis­ease like sick­le cell. The com­pa­ny's lead can­di­date, MZE001, goes af­ter Pompe dis­ease, a rare mus­cle-wast­ing con­di­tion caused by the buildup of a sug­ar called glyco­gen in cells. Ac­cu­mu­la­tion in cer­tain or­gans and tis­sues (es­pe­cial­ly mus­cles) im­pairs their abil­i­ty to func­tion nor­mal­ly.
Pa­tients with Pompe dis­ease don't have a func­tion­ing copy of the en­zyme for dis­pos­ing of glyco­gen. And while oth­er drug­mak­ers have large­ly set out to ei­ther in­fuse ar­ti­fi­cial copies of that en­zyme or de­liv­er a gene for a healthy one, Maze is tar­get­ing a gene called GYS1, which is re­spon­si­ble for mak­ing glyco­gen. The idea is that if you can in­hib­it GYS1, you can pre­vent glyco­gen from build­ing up in the first place.
"We've tar­get­ed GYS1 be­cause it has that abil­i­ty to de­plete glyco­gen, in par­tic­u­lar in the skele­tal mus­cles, which is im­por­tant be­cause that's what's re­al­ly im­por­tant for late-on­set Pompe dis­ease pa­tients," Colo­ma said.
That can­di­date's ex­pect­ed to en­ter the clin­ic in the first half of this year. But one bio­phar­ma com­pa­ny, in par­tic­u­lar, has its eyes on an­oth­er of Maze's pre­clin­i­cal can­di­dates.
Maze's sec­ond pro­gram is for APOL1 — a gene that has long been linked to a great­ly in­creased risk of kid­ney dis­ease — which puts the com­pa­ny in di­rect com­pe­ti­tion with Ver­tex. While the lat­ter drug­mak­er cur­rent­ly has a mol­e­cule in Phase II for APOL1-linked kid­ney con­di­tions, Colo­ma says Maze has a dif­fer­en­ti­at­ed way of tar­get­ing the gene.
"For many years, peo­ple un­der­stood the ge­net­ics, but they didn't re­al­ly un­der­stand func­tion or mech­a­nism, right? There were about 10 dif­fer­ent hy­pothe­ses on what was ac­tu­al­ly, what APOL1 was do­ing in the kid­ney," he said.
Maze's orig­i­nal plan was to have one IND per year — and ac­cord­ing to Colo­ma, they're right on track.
The com­pa­ny's third pro­gram goes af­ter a gene called ATXN2, in the hopes that knock­ing it down can help pro­tect against the buildup of dan­ger­ous plaques. The ap­proach was pi­o­neered by co-founder Aaron Gitler, a pro­fes­sor of ge­net­ics at Stan­ford Uni­ver­si­ty.
There are nine pre­ci­sion med­i­cine pro­grams to­tal in Maze's pipeline, span­ning meta­bol­ic, car­dio-re­nal, neu­ro­log­ic and oph­thalmic con­di­tions.
This lat­est fund­ing round was led by Ma­trix Cap­i­tal Man­age­ment, with par­tic­i­pa­tion from Gen­er­al Cat­a­lyst, a16z, Wood­line Part­ners, Cas­din Cap­i­tal, City Hill Ven­tures, Fore­site Cap­i­tal, Driehaus Cap­i­tal Man­age­ment, Moore Strate­gic Ven­tures, Ter­ra Mag­num Cap­i­tal Part­ners, NS In­vest­ments and sev­er­al oth­ers.
"Go­ing from ba­si­cal­ly an idea to the clin­ic in about three years is in­cred­i­bly re­ward­ing," Colo­ma said. "Even though it's been a crazy time, with Covid and every­thing around us, kind of sol­dier­ing for­ward and be­ing able to build a com­pa­ny has been a tremen­dous ex­pe­ri­ence."