Med­i­cines Co scores FDA OK for new an­tibi­ot­ic, now up on the auc­tion block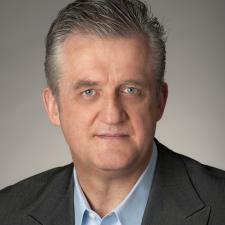 Clive Mean­well, The Med­i­cines Com­pa­ny
The Med­i­cines Com­pa­ny's in­fec­tious dis­ease busi­ness just got more valu­able.
The FDA has come through with an ac­cel­er­at­ed ap­proval of Vabomere — the com­bo of vabor­bac­tam, a new be­ta-lac­ta­mase in­hibitor, and meropen­em, the lead­ing car­bapen­em — which should help its deals team as the com­pa­ny hunts up a buy­er for all or part of that busi­ness group.
Tech­ni­cal­ly, the OK went to Rem­pex, which The Med­i­cines Com­pa­ny bought in 2013 for up to $474 mil­lion.
The biotech $MD­CO large­ly won the OK based on the da­ta from TAN­GO-1, hit­ting the pri­ma­ry end­point by demon­strat­ing su­pe­ri­or­i­ty over piperacillin-tazobac­tam for com­pli­cat­ed uri­nary tract in­fec­tions and acute pyelonephri­tis. And just a few weeks ago re­searchers say the an­tibi­ot­ic al­so scored in a sep­a­rate Phase III, TAN­GO-2, for car­bapen­em-re­sis­tant En­ter­obac­te­ri­aceae in­fec­tions, wrap­ping the study ear­ly.
Dur­ing the re­cent Q2 call with an­a­lysts, The Med­i­cines Com­pa­ny CEO Clive Mean­well told an­a­lysts:
While we're not at this time go­ing to dis­close spe­cif­ic de­tails re­gard­ing trans­ac­tion struc­tures, we be­lieve we're on track to com­plete well be­fore the end of the year a trans­ac­tion that will re­sult in a mon­e­ti­za­tion of the ID (in­fec­tious dis­ease) busi­ness.
That deal is due to ar­rive be­fore the end of the year as the biotech re­mains square­ly fo­cused on de­vel­op­ing in­clisir­an, its LDL-low­er­ing RNA drug from Al­ny­lam.
Just yes­ter­day The Med­i­cines Com­pa­ny re­port­ed that their drug suc­cess­ful­ly slashed bad lev­els of LDL for up to a year with just two in­jec­tions — a key fea­ture of its plan to sup­plant lead­ing PC­SK9 drugs when it's piv­otal stud­ies are up in 2019. In the mean­time, the biotech has been re­struc­tur­ing its busi­ness, sell­ing off or shelv­ing drugs and go­ing all in all LDL, which would ap­pear more valu­able as more stud­ies — like Mer­ck's anace­trapib tri­al — high­light the im­por­tance of cut­ting LDL over boost­ing HDL in de­liv­er­ing longterm car­dio ben­e­fits.
That leaves their new an­tibi­ot­ic on the mar­ket for any­one in the busi­ness. Big Phar­ma large­ly bowed out of an­tibi­ot­ic de­vel­op­ment over the past decade, un­hap­py with the mar­gins. That may change, though, as rates of drug re­sis­tance grow and a de­mand for new prod­ucts ris­es in com­ing years.
Big Phar­ma may be large­ly side­lined, but there's been plen­ty of ac­tiv­i­ty on that front in biotech. Paratek $PRTK just re­port­ed­ly put it­self on the sales block as it nears a reg­u­la­to­ry pitch for a new an­tibi­ot­ic. Melin­ta beefed up its pipeline with the ac­qui­si­tion of a trou­bled Cem­pra. And Tetraphase $TTPH has been work­ing on a come­back af­ter reg­u­la­tors frowned on their ap­pli­ca­tion for the an­tibi­ot­ic er­ava­cy­cline.