Meet Ike, the drug test sub­ject that lived to be 140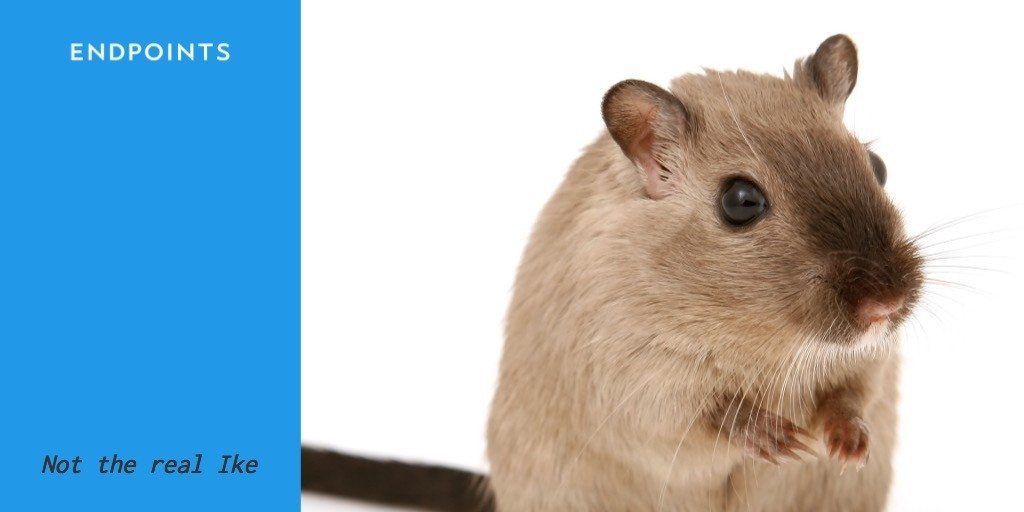 A team of in­ves­ti­ga­tors in Seat­tle re­cent­ly had a chance to cel­e­brate a test sub­ject's 140th birth­day. Or, at least the mouse ver­sion of 140, which turns out to be 1,400 days.
Named Ike af­ter one of the re­searcher's rel­a­tives, the mouse was treat­ed with ra­pamycin dur­ing late ro­dent mid­dle age. A pow­er­ful im­muno­sup­pres­sive drug used to pre­vent or­gan trans­plant re­jec­tion, ra­pamycin ap­peared to help re­ju­ve­nate Ike and his mouse pack, say the re­searchers, led by Uni­ver­si­ty of Wash­ing­ton's Matt Kae­ber­lein, who's been deeply in­volved in ag­ing re­search.
Over­all, the team says that a brief burst of ra­pamycin helped ex­tend the life of mice by up to 60%, which is the best out­come they've heard of in their field.
"It's quite strik­ing that short-term ra­pamycin treat­ment had such a last­ing im­pact on health and sur­vival af­ter the treat­ment was stopped," said Kae­ber­lein. Ike, he added, "might have been one of the longest lived mice of his kind."
Now be­fore you run out to try this, keep in mind that the team doesn't re­al­ly know what the mech­a­nism of ac­tion is here, and there are some very dan­ger­ous side ef­fects in­volved in freez­ing the hu­man im­mune sys­tem. The idea now is to do some fol­low up work on treat­ments and dos­ing to see when it's best to use and how this might – just might – one day pop up as an elixir for hu­man use.
Ag­ing re­search has been at­tract­ing a height­ened amount of in­ter­est as com­pa­nies like Google's Cal­i­co and the new start­up Uni­ty Biotech­nol­o­gy, based in San Fran­cis­co, strike out to im­prove hu­man life spans, and the qual­i­ty of life we can en­joy in the time giv­en. It's very ear­ly days, though, with lots more an­i­mal re­search ahead be­fore a drug starts clin­i­cal de­vel­op­ment.