What's a suc­cess­ful fail­ure? At­las' Booth sounds taps for Mer­ck-backed Quar­tet Med­i­cine
At­las Ven­ture sound­ed taps for biotech start­up Quar­tet Med­i­cine this morn­ing — done in by a trou­bling tox sig­nal that scut­tled its plans to de­vel­op a new chron­ic pain med.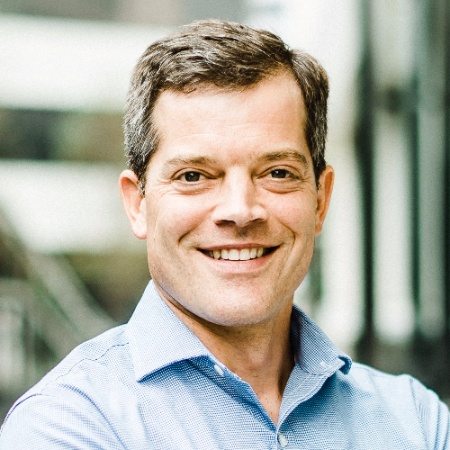 Bruce Booth
At­las part­ner Bruce Booth wrote a de­tailed blog post to­day spelling out what drove the in­vestors to write off their $16 mil­lion in­vest­ment in the com­pa­ny, which he deemed a dis­ci­plined, suc­cess­ful fail­ure for a group that makes high-risk, high-re­ward gam­bles.
Booth, the chair­man at Quar­tet, says about $4 mil­lion of that A round came from one of At­las' funds.
The Cam­bridge, MA-based biotech had raised $17 mil­lion for the Se­ries A in late 2014 from a syn­di­cate that al­so in­clud­ed No­var­tis Ven­ture Funds, Pfiz­er Ven­ture In­vest­ment and Part­ners In­no­va­tion Fund .
Mer­ck pro­vid­ed an­oth­er piece of the puz­zle, com­ing in with $10 mil­lion up­front and the prospect of an­oth­er $10 mil­lion in near term cash while hold­ing out the prospect of a $575 mil­lion buy­out deal if the biotech could steer through Phase IIa suc­cess­ful­ly, with proof-of-con­cept da­ta.
Dal­las-based Remedi­tex Ven­tures, LLC and two undis­closed Shang­hai-based strate­gic in­vestors added $6.25 mil­lion last year. The same year Ger­hard Koenig was re­cruit­ed as the CEO. At­las seed­ed the com­pa­ny with sci­ence out of Boston Chil­dren's Hos­pi­tal and École Poly­tech­nique Fédérale de Lau­sanne (EPFL) in Switzer­land.
Quar­tet, though, nev­er made it in­to the clin­ic. Fo­cused on the BH4 path­way in search of a non-opi­oid pain med, they were tor­pe­doed by un­ex­pect­ed neu­ro­log­i­cal tox­i­c­i­ty that couldn't be man­aged. Writes Booth:
In Au­gust, Quar­tet ob­served some con­cern­ing and un­ex­pect­ed neu­ro­log­ic ef­fects in the last few days of treat­ment in the GLP 28-day tox­i­col­o­gy study, the fi­nal piece to round out our oth­er­wise clean and com­plete IND pack­age. Un­for­tu­nate­ly, the tox sig­nal was like­ly "on tar­get" mech­a­nis­ti­cal­ly….
Quar­tet, he added, could have burned through more mon­ey, he adds, but the right call was to shut it down.
In Quar­tet's case, wast­ing an­oth­er 2-3 years chas­ing a back­up can­di­date with a high­ly im­prob­a­ble tar­get prod­uct pro­file wasn't a good use of ei­ther a great team's time or in­vestors' mon­ey.
And they kept the team small. Booth tells me the shut­down in­volved 7 staffers, who have all gone on to new roles in the boom­ing biotech hub.
"Wind down near­ly com­plete (by year end is goal)," Booth said in a mes­sage to me. We have re­cy­cled every­one in­to EIR (en­tre­pre­neur in res­i­dence) roles (e.g., Ger­hard, Mark, et al) or in­to oth­er star­tups (e.g., Steve in­to Rodin). Even the EA/Of­fice Man­ag­er, Oanh Sam, is now my EA."
Now it's on to oth­er things.