Mer­ck cau­tious­ly steps in­to the PD-(L)1/CT­LA-4 check­point fray. But should it 'go big or go home' in­stead?
Mer­ck's strat­e­gy on de­vel­op­ing its PD-1 check­point drug Keytru­da could be sum­ma­rized as: If we have any kind of a shot at a le­git­i­mate tar­get, we're go­ing to take it. Then we'll start a com­bo tri­al AS­AP.
Now it's moved in­to an ear­ly-stage study in what is loom­ing as the next big chal­lenge that will ei­ther dis­tin­guish the lead­ers or set up the next great pit­fall: A PD-(L)1/CT­LA-4 com­bo.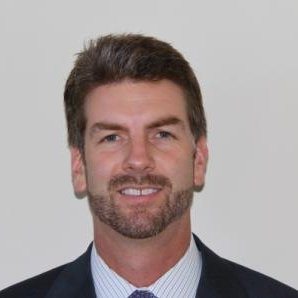 Tim An­der­son
The think­ing be­hind this, out­lined in a note from Bern­stein's Tim An­der­son, helps il­lus­trate just how in­tense­ly com­pet­i­tive this game of block­busters has be­come, pit­ting Mer­ck $MRK against Bris­tol-My­ers Squibb $BMY (again) and a very am­bi­tious group at As­traZeneca $AZN that has been mak­ing some close­ly-watched in­roads in the field this year.
Mer­ck's lat­est ear­ly-stage com­bo match­es its in-house CT­LA-4 drug MK-1308 with Keytru­da, its check­point star that has moved in­to a dom­i­nant po­si­tion in the fast-chang­ing field.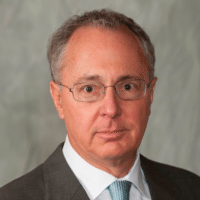 Roger Perl­mut­ter, Mer­ck
"(T)here is a dif­fer­en­ti­a­tion that we're hop­ing for. And it is a mol­e­cule that was ob­tained in part ex­ter­nal­ly and re­fined in­ter­nal­ly," Mer­ck R&D chief Roger Perl­mut­ter told An­der­son. "We've been work­ing on it for some time."
As An­der­son ob­serves, there is on­ly one CT­LA-4 drug on the mar­ket. That is Bris­tol-My­ers Yer­voy, which is in a com­bi­na­tion study al­ready. As­traZeneca, though, is com­ing up fast with a com­bi­na­tion of Imfinzi and its CT­LA-4 treme­li­mum­ab in their MYS­TIC study, which will ei­ther help them vault ahead or il­lus­trate why there has been grow­ing skep­ti­cism about the com­bo. Yer­voy and CT­LA-4 drugs in gen­er­al have been linked with con­sid­er­able tox­i­c­i­ty, and more re­cent re­ports un­der­score some strong doubts about its fu­ture in check­point com­bos.
Perl­mut­ter ad­mit­ted as much to An­der­son, who thinks that Mer­ck would be bet­ter off shoot­ing for a com­bi­na­tion study with Yer­voy now rather than wait­ing for the ex­per­i­men­tal in-house drug to come along. An­der­son writes:
We have felt that if MRK is go­ing to pur­sue CT­LA4 com­bo – ei­ther as a hedge, or be­cause it gen­uine­ly be­lieves in the op­por­tu­ni­ty – it ei­ther needs to "go big or go home." As a com­pound just en­ter­ing first-in-hu­man stud­ies, MK-1308 is far be­hind BMY and AZN. Un­less MRK be­lieves it has a dif­fer­en­ti­at­ed prod­uct, it is dif­fi­cult to jus­ti­fy de­vel­op­ment of this new mol­e­cule giv­en the sub­stan­tial lead-time ad­van­tage that its two com­peti­tors have in this area.

How­ev­er, MRK's pur­suit of MK-1308 be­comes eas­i­er to jus­ti­fy if MRK were to si­mul­ta­ne­ous­ly get its feet wet more quick­ly by a com­bi­na­tion study of Keytru­da+Yer­voy (even if on­ly a short­er, quick­er, "prac­tice-en­abling" study, sim­i­lar to what BMY's CM-568 was sup­posed to be). This way, Keytru­da would re­main rel­e­vant in the near­er-term in a CT­LA4 com­bi­na­tion set­ting should tri­als like MYS­TIC (AZN) or Check­mate-227 (BMY) show fa­vor­able re­sults. As long as MRK gen­er­ates clin­i­cal da­ta like this, physi­cians would like­ly feel com­fort­able mix­ing-and-match­ing MRK's and BMY's sep­a­rate prod­ucts. Then, MRK has more time to even­tu­al­ly come in with a CT­LA4 of its own.
We'll find out lat­er this year and next how these check­point com­bos line up against the check­point/chemo com­bi­na­tions that have been mov­ing in­to prac­tice. But An­der­son al­so notes that there is a swelling wave of fol­low-up tri­als to watch with IDO and more com­bi­na­tions mov­ing in­to Phase III.
In­di­vid­ual com­bi­na­tion strate­gies have to evolve. Just don't look for any of the big play­ers, or the sec­ond-gen com­peti­tors lin­ing up, to slow down now.