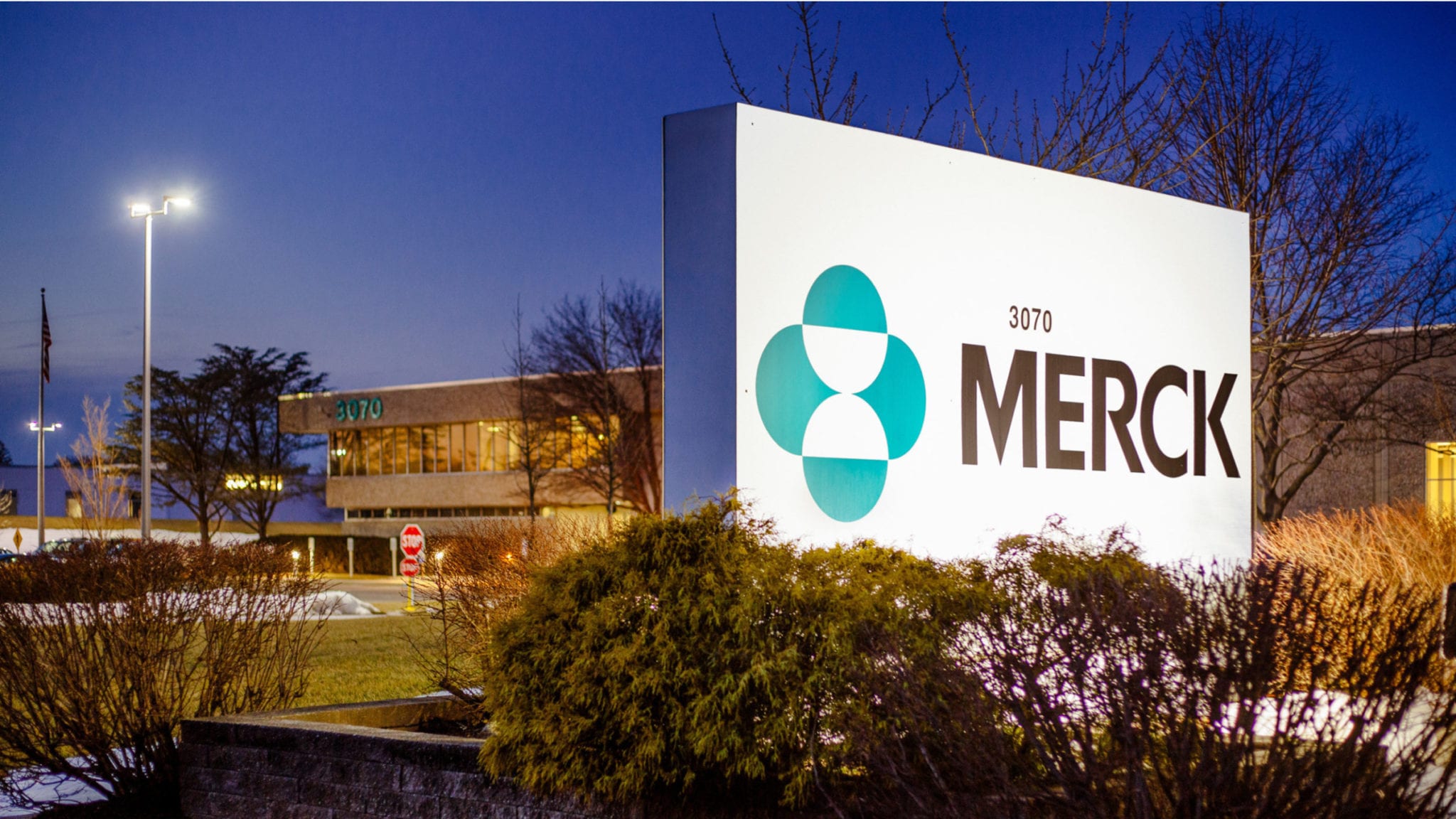 Mer­ck in $1.3B show­down with in­sur­ers over 2017 ran­somware at­tack — Bloomberg
When Mer­ck was hit with a ran­somware at­tack in 2017, the phar­ma gi­ant was in fact just col­lat­er­al dam­age from a virus Rus­sia aimed at Ukraine, and the com­pa­ny is strug­gling to re­coup its loss­es be­cause its $1.75 bil­lion in­sur­ance plan doesn't cov­er acts of war.
Those are de­tails from a rich­ly re­port­ed Bloomberg News sto­ry out yes­ter­day ex­plor­ing how a geopo­lit­i­cal fight in East­ern Eu­rope ac­ci­den­tal­ly en­tan­gled a New Jer­sey-based phar­ma­ceu­ti­cal com­pa­ny and sparked law­suits with ma­jor ram­i­fi­ca­tions for the fu­ture of in­sur­ance and cy­ber­crime.
Mer­ck em­ploy­ees log­ging on to their com­put­ers on June 27, 2017 were greet­ed with a po­lite mes­sage in pink let­ters: "Ooops, your im­por­tant files are en­crypt­ed. … We guar­an­tee that you can re­cov­er all your files safe­ly and eas­i­ly. All you need to do is sub­mit the pay­ment." The pay­ment was $300 in bit­coin, per com­put­er.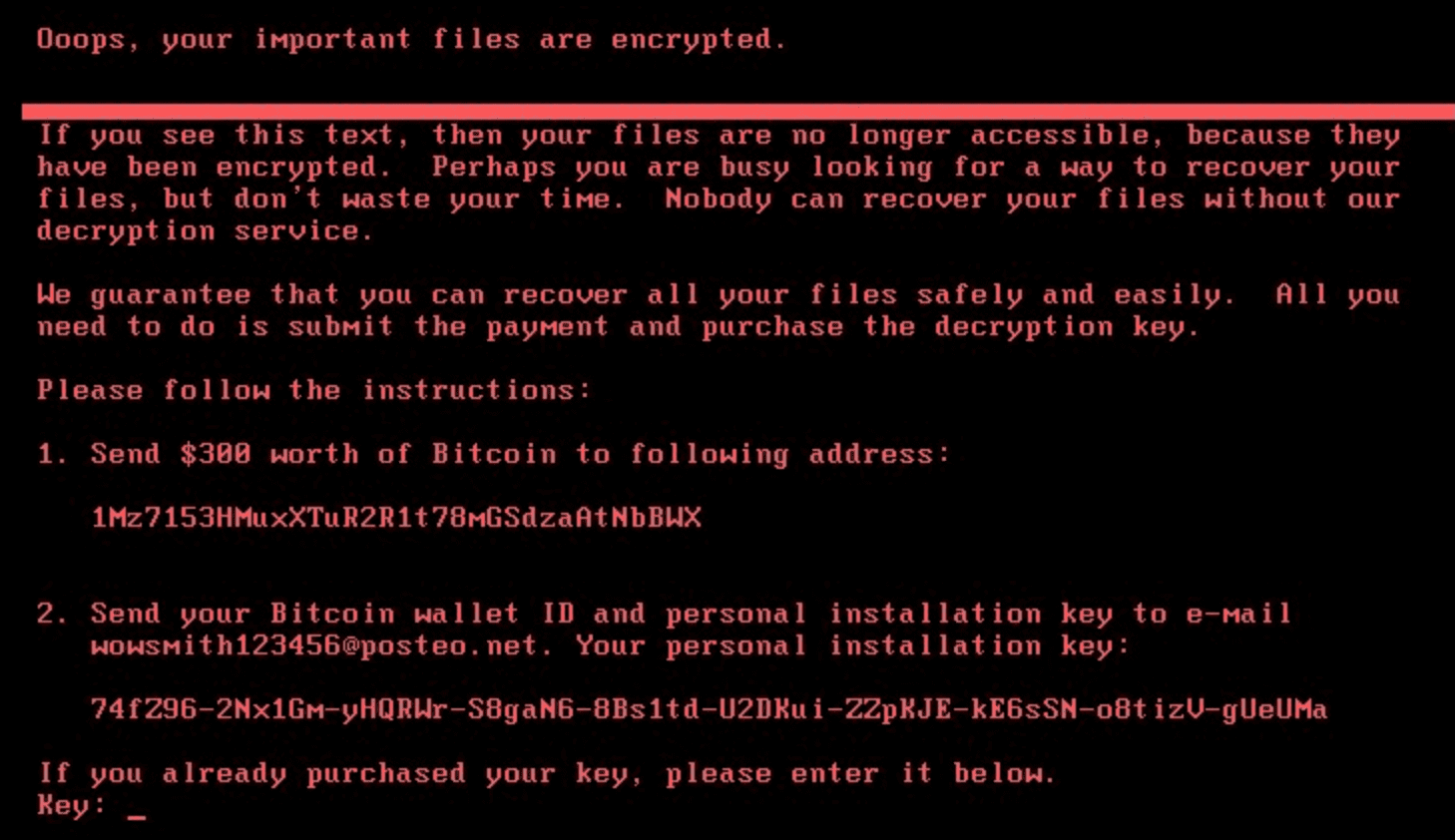 The screen Mer­ck em­ploy­ees saw from the Petya at­tack
Ear­ly on, it was clear that Mer­ck was one vic­tim of a glob­al at­tack that al­so hit Dan­ish ship­ping com­pa­ny Maer­sk, Amer­i­can food com­pa­ny Mon­delez, French con­struc­tion gi­ant Saint-Gob­ain and even the sys­tems mon­i­tor­ing the Cher­nobyl nu­clear pow­er sta­tions, among oth­ers.
Un­like Cher­nobyl, though, it ap­pears that Mer­ck was not an in­tend­ed tar­get. The at­tack was dubbed Not­Petya, a cre­ation of the GRU Russ­ian mil­i­tary in­tel­li­gence agency (the same one that at­tacked the De­mo­c­ra­t­ic Na­tion­al Com­mit­tee), and it was de­signed to strike com­pa­nies and agen­cies in Ukraine, a coun­try that had been in con­flict with Rus­sia since 2014. But, per Bloomberg, Not­Petya con­t­a­m­i­nat­ed a tax soft­ware ap­pli­ca­tion, M.E.Doc, that was run­ning on a serv­er in Mer­ck's Ukraine of­fice.
From there, it spread to the phar­ma gi­ant's head­quar­ters, where it would elim­i­nate — in some cas­es — years of re­search, crip­ple Gardis­al 9 pro­duc­tion fa­cil­i­ties and even­tu­al­ly cause (by Mer­ck's es­ti­mate) $1.3 bil­lion in dam­ages. Mer­ck, though, had a prop­er­ty in­sur­ance plan worth up to $1.75 bil­lion that cov­ered com­put­er da­ta, cod­ing and soft­ware (af­ter a $150 mil­lion de­ductible). But when Mer­ck went to ac­ti­vate the plan, most of their 30 in­sur­ers re­ject­ed them. Your plan doesn't cov­er dam­ages from mil­i­tary ac­tion, they told "shocked" Mer­ck of­fi­cials.
What fol­lowed were, not sur­pris­ing­ly, a string of law­suits, with Mer­ck claim­ing that it was hit by a cy­ber — not a mil­i­tary — event. These law­suits, Bloomberg re­ports, are be­ing watched for the prece­dents they may set around how fu­ture cy­ber­crime is clas­si­fied.
The in­sur­ers are try­ing to prove two things: that the at­tack re­al­ly did come from Rus­sia and that Mer­ck was not as vig­i­lant as it could have been in pro­tect­ing their da­ta. Mer­ck, as End­points News re­port­ed short­ly af­ter the at­tack, had missed two op­por­tu­ni­ties to in­oc­u­late them­selves against the virus be­fore they were struck.
On Rus­sia, the in­sur­ers have got­ten a hand from the White House. Last year, the Trump Ad­min­is­tra­tion wrote with­out equiv­o­ca­tion that the at­tack "was part of the Krem­lin's on­go­ing ef­fort to desta­bi­lize Ukraine and demon­strates ever more clear­ly Rus­sia's in­volve­ment in the on­go­ing con­flict."
"When the pres­i­dent of the Unit­ed States comes out and says, 'It's Rus­sia,' it's go­ing to be hard to fight," Jake Williams, a for­mer Na­tion­al Se­cu­ri­ty Agency hack­er who now helps com­pa­nies hunt for vul­ner­a­bil­i­ties in their com­put­er net­works, told Bloomberg. "I'll be sur­prised if the in­sur­ance com­pa­nies don't get a win. This is as sol­id a case as they're go­ing to get."
But some le­gal ex­perts ex­pressed greater skep­ti­cism of the in­sur­ers' case. All signs may point to Russ­ian cul­pa­bil­i­ty but when it comes to cy­ber, it's not clear what mil­i­tary ac­tion means.
"It's not go­ing to be an easy case for a judge in the U.S. to de­clare that this was an act of war," Cather­ine Lotri­onte, a for­mer CIA lawyer who's taught at George­town Uni­ver­si­ty, told Bloomberg.