Mer­ck KGaA splurges $230M on its pipeline, pay­ing Ver­tex for a slate of ear­ly-stage can­cer drugs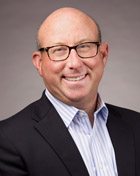 Jef­frey Lei­den, Ver­tex
With its Big Phar­ma part­ner Pfiz­er in hot pur­suit of an ap­proval for their check­point in­hibitor, the dis­as­ter-prone Mer­ck KGaA is splurg­ing on a new deal with Ver­tex $VRTX that will beef up its on­col­o­gy pipeline. The Ger­man com­pa­ny is spend­ing $230 mil­lion up­front to li­cense rights to two clin­i­cal-stage and two pre­clin­i­cal pro­grams from the Boston biotech, con­vinced that they're start­ing down path­ways on DNA re­pair and im­muno-on­col­o­gy that will lead them to a new prod­uct or two.
Mer­ck KGaA is tak­ing over pro­grams on an atax­ia telang­iec­ta­sia and Rad3 re­lat­ed (ATR) pro­tein ki­nase in­hibitor pro­gram — cov­er­ing VX-970 and VX-803 – as well as a DNA-de­pen­dent pro­tein ki­nase (DNA-PK) in­hibitor pro­gram for VX-984.
The most ad­vanced of these ef­forts is VX-970, now in 10 Phase I and Phase II stud­ies in var­i­ous tu­mor types and pa­tient sub­types. Ver­tex was en­cour­aged to amp up its work on this drug af­ter re­view­ing pre­clin­i­cal da­ta, which was re­viewed at AS­CO. The drugs are de­signed to throw a mon­key wrench at mech­a­nisms for DNA re­pair to en­sure the de­struc­tion of can­cer cells, a well stud­ied strat­e­gy in on­col­o­gy.
The pre­clin­i­cal pro­grams cov­er one shot at a first-in-class im­muno-on­col­o­gy drug with po­ten­tial to be com­bined with a check­point and a sep­a­rate, nov­el tar­get in I/O.
Mer­ck KGaA has been through mul­ti­ple re­or­ga­ni­za­tions over the years as it steered through one clin­i­cal dis­as­ter af­ter the next. It's been well over a decade since its last block­buster, but the team there is hope­ful that they are fi­nal­ly on to some­thing with durable po­ten­tial. Pfiz­er paid a record $850 mil­lion up­front to part­ner on their check­point pro­gram, which Mer­ck KGaA be­lieves marks a turn­ing point for the com­pa­ny.
"The Ver­tex R&D team has pro­duced a port­fo­lio of first-in-class com­pounds with the po­ten­tial to en­hance the ther­a­py of mul­ti­ple can­cers," said Jef­frey Lei­den, MD, PhD, Chair­man, Pres­i­dent and CEO of Ver­tex. "We are pleased to part­ner with Mer­ck KGaA, Darm­stadt, Ger­many, a leader in on­col­o­gy with ex­cit­ing com­ple­men­tary as­sets that will help ful­ly re­al­ize the val­ue of these unique com­pounds and ac­cel­er­ate the pro­grams' po­ten­tial ben­e­fits for pa­tients."