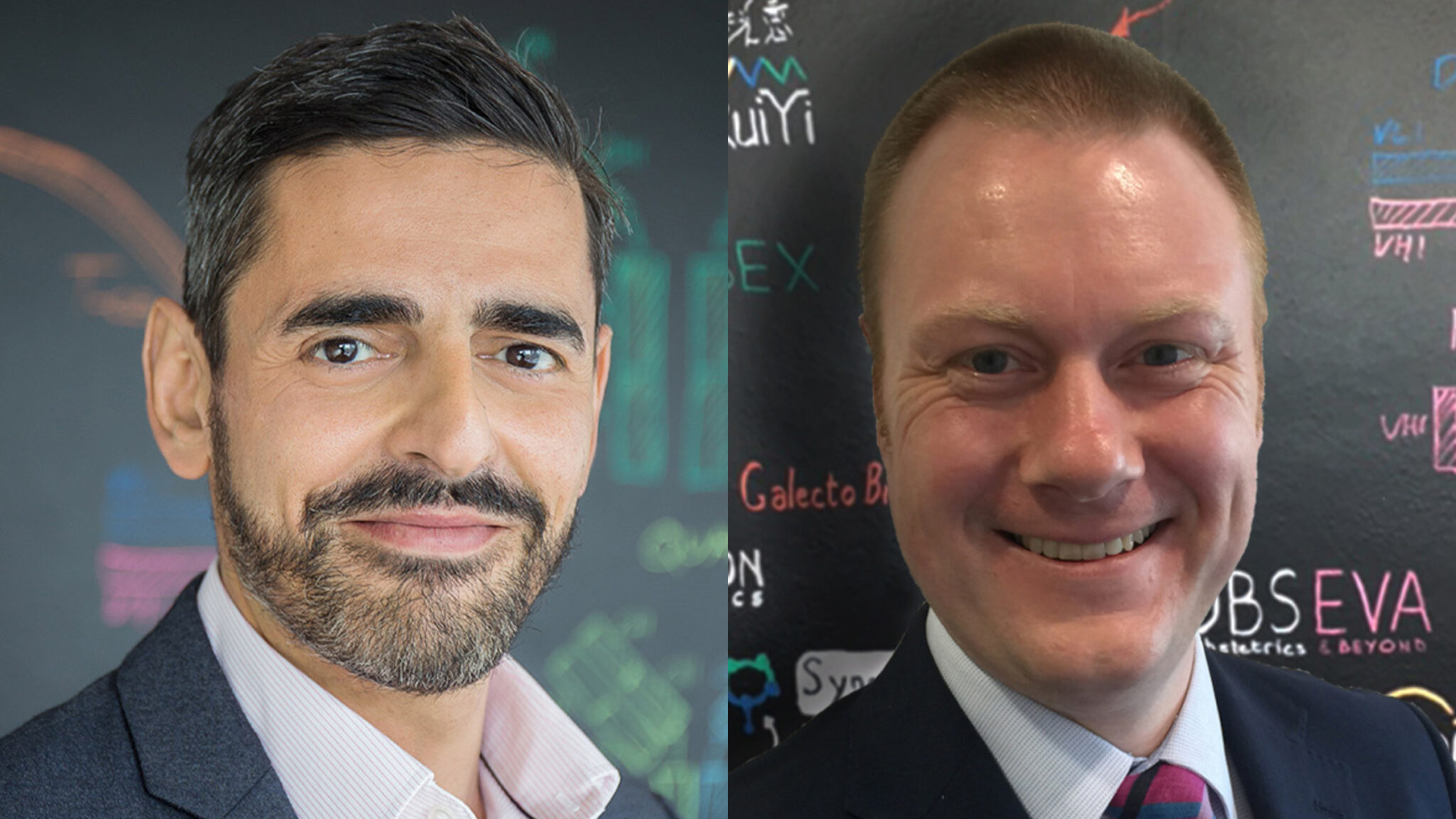 Managing directors Hakan Goker (L) and Owen Lozman, M Ventures
Mer­ck KGaA's ven­ture arm is ready to make new in­vest­ments, rais­ing more than $675M to get things go­ing
Mer­ck KGaA's ven­ture cap­i­tal arm has closed its lat­est fund, bring­ing the Eu­ro­pean con­glom­er­ate fresh cash to in­vest in up-and-com­ing biotechs.
M Ven­tures raised €600 mil­lion, or rough­ly $677 mil­lion, Mer­ck KGaA an­nounced Wednes­day morn­ing, in the fund's third in­crease since be­ing es­tab­lished back in 2009. The fund's man­ag­ing di­rec­tor, Hakan Gok­er, told End­points News in an in­ter­view that while M Ven­tures isn't putting an ex­act num­ber on the com­pa­nies it'll fund, the cash will like­ly go to­ward seed rounds and ear­ly in­vest­ments.
Gok­er al­so not­ed that the fund likes to keep its op­tions open and is large­ly ag­nos­tic to­ward spe­cif­ic ther­a­peu­tic ar­eas. M Ven­tures fur­ther doesn't lim­it it­self to on­ly seed or Se­ries A rounds, he stressed.
"Any nov­el plat­form, nov­el modal­i­ty, nov­el mech­a­nism that promis­es to make a sig­nif­i­cant ex­po­nen­tial leap in the clin­ic for pa­tients is of in­ter­est to us," Gok­er told End­points.
The fund is led by both Gok­er and an­oth­er man­ag­ing di­rec­tor, Owen Loz­man, who've help build more than 80 com­pa­nies from "cre­ation to ex­it." Along with in­vest­ing in Mer­ck KGaA's cor­po­rate in­ter­ests, Gok­er said M Ven­tures has an ever­green rem­e­dy that al­lows it to re­cy­cle cap­i­tal from some of its re­turns.
"With the sig­nif­i­cant amount of cash that is be­ing al­lo­cat­ed to us, we will be able to build more com­pa­nies and fi­nance them ei­ther larg­er or longer to­wards them reach­ing their max­i­mal val­ue propo­si­tion," Gok­er said, "be it debt, list­ing, M&A, stand­alone, larg­er com­pa­ny, what­ev­er it may be."
Right now serves as an op­por­tune time to in­vest, he added, as the Covid-19 pan­dem­ic has brought with it in­creased in­vestor in­ter­est in the life sci­ences area. Gok­er said he thinks that feel­ing will re­main for a while, with the in­dus­try al­ready flush with cash from sev­er­al high-pro­file IPOs and oth­er large fi­nanc­ing rounds.
The new fund clos­es as Mer­ck KGaA's larg­er R&D ef­forts have stum­bled in re­cent months, most no­tably af­ter the com­pa­ny called off a $4 bil­lion part­ner­ship with Glax­o­SmithK­line in Sep­tem­ber. The Big Phar­mas were de­vel­op­ing a once-promis­ing can­cer drug called bin­tra­fusp al­fa, but it failed piv­otal stud­ies in both sec­ond-line BTC and NSCLC this year.
But Mer­ck KGaA is al­so tak­ing oth­er steps to in­vest in its fu­ture, fi­nal­iz­ing plans for an­oth­er $319 mil­lion to beef up two new fa­cil­i­ties at its head­quar­ters. The blue­prints for a trans­la­tion­al sci­ence cen­ter for sci­en­tists in its health­care busi­ness unit, as well as a new learn­ing cen­ter to on­board new em­ploy­ees, come as part of a larg­er $1 bil­lion-plus ren­o­va­tion un­veiled in 2019.