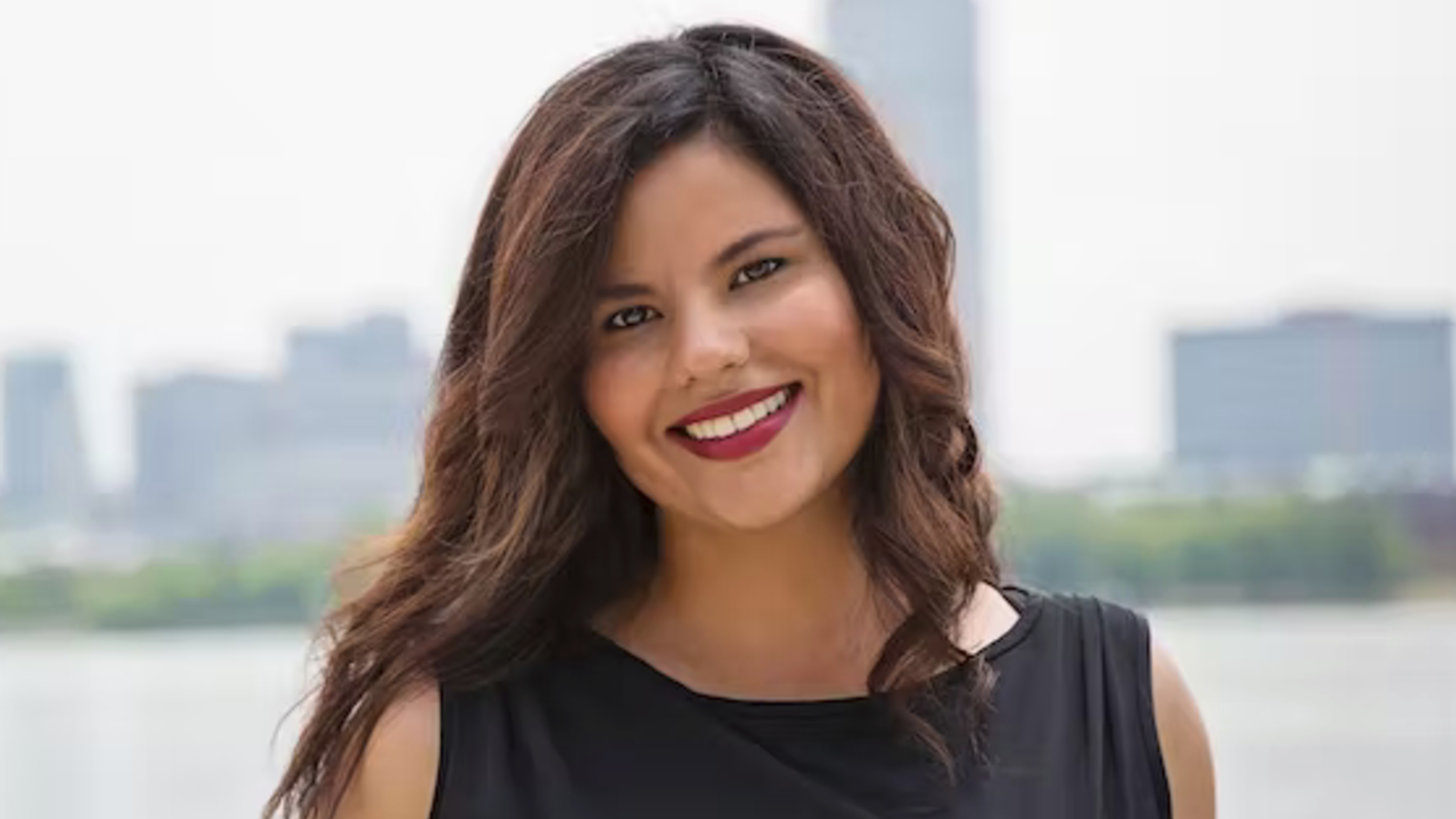 Iya Khalil, Merck VP and head of data, AI and genome sciences (Novartis)
Mer­ck-No­var­tis re­volv­ing door spins again as AI leader Iya Khalil switch­es phar­mas
As talk of AI this-and-that gob­bles up head­line af­ter head­line, one Big Phar­ma is los­ing its AI leader as she tran­si­tions to an­oth­er drug gi­ant: Iya Khalil will trade in her hat as No­var­tis' go-to ex­pert and leader in the space for Mer­ck as VP and head of da­ta, AI and genome sci­ences next week.
Af­ter near­ly three years lead­ing the ar­ti­fi­cial in­tel­li­gence team at No­var­tis — as Big Phar­ma and biotechs alike latch on­to the ripen­ing AI-for-drug-dis­cov­ery mode of op­er­a­tion — Khalil will switch em­ploy­ers to head up a sim­i­lar post at Mer­ck, where she'll work out of Cam­bridge, MA be­gin­ning Feb. 13, the com­pa­ny tells End­points News.
In her farewell post on LinkedIn this week, Khalil thanked No­var­tis and her col­leagues, with a spe­cif­ic shout-out re­served for Fiona Mar­shall, the vet­er­an drug hunter who swapped the role of head of dis­cov­ery at Mer­ck for the chief post at No­var­tis In­sti­tutes for Bio­Med­ical Re­search last fall.
"I will es­pe­cial­ly miss all of my col­leagues for their gen­er­ous spir­it and re­lent­less com­mit­ment to sci­ence and ad­vanc­ing med­i­cines for pa­tients," Khalil said in her post to the net­work­ing site. "You are all amaz­ing and please keep on ex­e­cut­ing the im­por­tant mis­sion of reimag­in­ing med­i­cine to im­prove the lives of pa­tients world­wide."
Khalil joined No­var­tis in May 2020 af­ter help­ing build Gene Net­work Sci­ences, a health­care da­ta an­a­lyt­ics com­pa­ny that changed its name to GNS Health­care dur­ing her two-decade jour­ney there, which was book­marked by mul­ti­ple years as chief com­mer­cial of­fi­cer. GNS is now known as Aitia.
Al­so on her ré­sumé is an ad­vi­so­ry role to the agri­cul­tur­al de­vel­op­ment arm of the Bill & Melin­da Gates Foun­da­tion and board di­rec­tor for Cropin, an AI com­pa­ny for farm­ers that is fund­ed by the Mi­crosoft founder's phil­an­thropic group. She sits on the board of Flag­ship Pi­o­neer­ing's agri­cul­ture biotech start­up In­vaio Sci­ences and has been on the board of the non­prof­it Ac­cel­er­at­ed Cure Pro­ject for Mul­ti­ple Scle­ro­sis.
She will head up Mer­ck's da­ta & genome sci­ences out­fit, the com­pa­ny said, which is tasked with the gamut of ge­net­ic, mul­ti-om­ic and deep phe­no­typ­ic da­ta. The goal is to as­sess and in­ves­ti­gate that trove of da­ta to im­prove drug dis­cov­ery and strength­en the phar­ma's clin­i­cal de­vel­op­ment.
Last Feb­ru­ary, Khalil told End­points the AI rev­o­lu­tion in drug R&D will take many "shots on goal."
"We're at a place now where we're hav­ing many com­pa­nies now do this, many biotech com­pa­nies as well as phar­ma­ceu­ti­cal com­pa­nies such as our­selves, take shots at do­ing this where there's go­ing to be a va­ri­ety of ap­proach­es," Khalil said. "And it's not just about the AI, it's re­al­ly about how you make the en­tire thing work."
As AI seeps in­to more nooks and cran­nies in Big Phar­ma, Mer­ck has fur­ther en­trenched it­self with bur­geon­ing com­pa­nies in the space. That in­cludes a three-drug pact with BigHat Bio­sciences, bi­o­log­ics cre­ator Ab­sci and cloud com­put­ing play­er Saa­ma, which fo­cus­es on pa­tient da­ta.
The phar­ma gi­ant al­so cre­at­ed a 10-month ac­cel­er­a­tor pro­gram for AI and ma­chine learn­ing bio­med­ical star­tups last year as part of the Mer­ck Dig­i­tal Sci­ences Stu­dio, which in­cludes Deep For­est Sci­ences, Pep­per Bio and oth­ers.
Ed­i­tor's note: This sto­ry has been up­dat­ed to in­clude GNS' new name, Aitia.