Mer­ck, Pfiz­er line up a big FDA de­ci­sion on a block­buster hope­ful, star­ing down some ma­jor league com­pe­ti­tion
Two Big Phar­ma col­lab­o­ra­tors — Mer­ck and Pfiz­er — have moved their SGLT2 di­a­betes drug hope­ful er­tugliflozin in­to the hands of reg­u­la­tors on both sides of the At­lantic.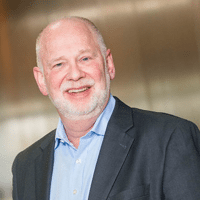 Sam En­gel, Mer­ck
Armed with pos­i­tive piv­otal da­ta, Mer­ck and Pfiz­er are up for three PDU­FA dates in De­cem­ber now: Monother­a­py, a com­bo with best­selling di­a­betes drug Janu­via and an­oth­er com­bi­na­tion with long­time di­a­betes stan­dard met­formin. The same trio of ap­pli­ca­tions is al­so now un­der re­view in Eu­rope.
Said Sam En­gel, MD, as­so­ciate vice pres­i­dent, Mer­ck clin­i­cal re­search, di­a­betes and en­docrinol­o­gy: "If ap­proved, we be­lieve er­tugliflozin will be an im­por­tant op­tion for many pa­tients and a wel­come ad­di­tion to our al­ready strong type 2 di­a­betes port­fo­lio, with our DPP-4 in­hibitor Janu­via as the foun­da­tion."
The mag­ic num­ber for A1C is 7.0%, which tells pa­tients that the dis­ease is be­ing well man­aged and un­der con­trol. And in the two drug arms for the phar­ma gi­ants' piv­otal da­ta, 32.1% and 39.9% of pa­tients cleared that bar—com­pared to a less than stel­lar 17% of the place­bo arm. In­ves­ti­ga­tors al­so tracked a rel­e­vant 4.4 and 3.7 pound place­bo-ad­just­ed weight loss for their drugs. And there were sig­nif­i­cant­ly im­proved lev­els of fast­ing plas­ma glu­cose.
If they win an ap­proval, the Mer­ck/Pfiz­er team will face ma­jor league SGLT2 com­pe­ti­tion. Eli Lil­ly's Jar­diance has been in the spot­light with a huge car­dio out­comes study in its fa­vor. And J&J's In­vokana hit the mar­ket close to four years ago as the pi­o­neer­ing new drug in the class.
Not will­ing to play sec­ond fid­dle to Jar­diance, Mer­ck and Pfiz­er are well in­to their own big car­dio out­comes study, VER­TIS CV, with 8,000 re­cruits in the study. But they won't get the fi­nal read­out un­til 2019.
Lil­ly, in the mean­time, won an ex­pand­ed la­bel and boast­ing rights for Jar­diance on the car­dio­vas­cu­lar out­comes at the end of 2016, even though it just bare­ly won the ex­pert pan­el vote af­ter reg­is­ter­ing a 38% drop in the risk of death. The prospect of an ex­pand­ed mar­ket boost­ed some es­ti­mates of the drug's po­ten­tial peak sales to as high as $5 bil­lion or even $6 bil­lion a year. Lil­ly may nev­er get that far, but the num­bers haven't es­caped the at­ten­tion of Mer­ck and Pfiz­er, which clear­ly be­lieve they can com­pete for a share.