Mer­ck scoops up a PhII J&J dis­card in a bar­gain-base­ment deal. And this time they're shoot­ing at NASH
When J&J turned to South Ko­rea's Han­mi for a GLP-1/glucagon dual re­cep­tor ag­o­nist obe­si­ty drug, the phar­ma gi­ant paid $105 mil­lion in a cash up­front for the li­cens­ing rights and plot­ted a big clin­i­cal tri­al pro­gram to test it. A year ago, like a few of Han­mi's big part­ners, J&J re­viewed their tri­al da­ta and walked away, hand­ing it back.
Now Mer­ck is step­ping up to grab it for their NASH pipeline — and they got it a lot cheap­er than J&J.
Mer­ck has now in-li­censed HM12525A for $10 mil­lion up­front. The back end is big, though, with $860 mil­lion in mile­stones for a drug now dubbed efinopeg­du­tide.
And that Phase II da­ta that J&J paid for? In Mer­ck's view, it points to a po­ten­tial gold­mine in a field that has deeply frus­trat­ed a long line­up of biotech play­ers.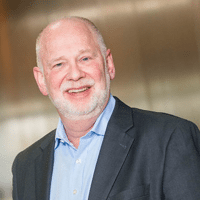 Sam En­gel
"Da­ta from Phase II stud­ies has pro­vid­ed com­pelling clin­i­cal ev­i­dence that war­rants fur­ther eval­u­a­tion of efinopeg­du­tide for the treat­ment of NASH," said Sam En­gel, as­so­ciate vice pres­i­dent, Mer­ck clin­i­cal re­search, di­a­betes and en­docrinol­o­gy, Mer­ck Re­search Lab­o­ra­to­ries. He went on to note that this drug fits well in­to their meta­bol­ics pipeline.
Ac­cord­ing to Han­mi, J&J got the da­ta it was look­ing for on weight loss in Phase II, but was de­terred by the blood glu­cose re­sponse among obese di­a­bet­ics.
Mer­ck doesn't splash a lot of mon­ey around on ex­per­i­men­tal drugs, and it has a pipeline still heav­i­ly dom­i­nat­ed by on­col­o­gy ther­a­peu­tics. So this qual­i­fies as a low-bud­get op­por­tu­ni­ty to break new ground and di­ver­si­fy R&D.
Han­mi re­tains com­mer­cial rights to the drug in Ko­rea, with Mer­ck gain­ing the rest of the world.