Mer­ck scores new ad­vance on tu­mor-ag­nos­tic front as Keytru­da beat chemo-based reg­i­mens in a type of col­orec­tal can­cer
Back in 2017, be­fore the term "tu­mor ag­nos­tic" re­al­ly took hold among can­cer drug de­vel­op­ers, Mer­ck be­came the first to se­cure such an ap­proval for Keytru­da as a sec­ond-line treat­ment for pa­tients char­ac­ter­ized by a bio­mark­er — rather than where the can­cer start­ed in the body. Now it's look­ing to break fresh ground with a new slate of da­ta sug­gest­ing the drug's util­i­ty in the front­line set­ting for col­orec­tal can­cer.
To­day's da­ta come from an in­ter­im analy­sis of KEYNOTE-177, which com­pared Keytru­da to a num­ber of chemother­a­py-based reg­i­mens of choice. Topline re­sults in­di­cate the PD-1 drug met one of the dual pri­ma­ry end­points: pro­gres­sion-free sur­vival. The oth­er, over­all sur­vival, is still be­ing stud­ied.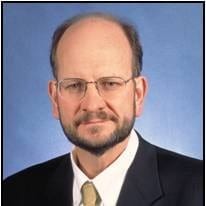 Roy Baynes
All 308 pa­tients in the Phase III tri­al have stage IV col­orec­tal car­ci­no­ma con­firmed to be ad­vanced mi­crosatel­lite in­sta­bil­i­ty-high (MSI-H) or mis­match re­pair de­fi­cient (dMMR). Mi­crosatel­lites are short, re­peat­ed se­quences of DNA. When they ap­pear in dif­fer­ent sizes as the germline DNA, it sig­nals a de­fect in the abil­i­ty to re­pair mis­takes that oc­cur when DNA is be­ing copied.
Around 10% to 15% of col­orec­tal can­cer pa­tients have tu­mors that fit the de­scrip­tion, Mer­ck not­ed.
Roy Baynes, CMO of Mer­ck Re­search Lab­o­ra­to­ries, em­pha­sized that the head-to-head da­ta rep­re­sent a his­toric feat for the PD-1: It's the first time a sin­gle-agent ther­a­py achieved a sta­tis­ti­cal­ly sig­nif­i­cant im­prove­ment in PFS over chemo, "in­clud­ing the cur­rent stan­dard of care reg­i­men of mFOL­FOX6 plus be­va­cizum­ab, in pa­tients with MSI-H col­orec­tal can­cer," he said.
Mizuho an­a­lyst Mara Gold­stein con­tin­ues to cheer Mer­ck on, not­ing that there's a lack of avail­able ther­a­pies in col­orec­tal can­cer be­yond chemo plus Er­bitux or Avastin.
"This is the third tri­al thus far with a dual PFS/OS end­point that has reached PFS on in­ter­im and is con­tin­u­ing to an OS read­out, which we see as skew­ing fu­ture OS read­outs to the up­side through 2021," she added.
The oth­er two are KEYNOTE-355 in first-line PD-L1 pos­i­tive triple-neg­a­tive breast can­cer and KEYNOTE-204 in re­lapsed/re­frac­to­ry clas­si­cal Hodgkin lym­phoma.
A PFS win, though, doesn't guar­an­tee suc­cess on the OS front, as the painful set­back in KEYNOTE-604 (ex­ten­sive-stage small cell lung can­cer, or ES-SCLC) showed. How the FDA — which was demon­stra­bly up­beat when wav­ing through Keytru­da's first MSI-H OK — will han­dle that kind of sit­u­a­tion re­mains to be seen.